My feedback here, here, and under my old LJ banshee123here (I just put in a request for a new feedback page here.


I'm looking for toy parade in black, milky planet in black or yellow (replica maybe okay for yellow), and possibly a replica of milky berry jsk in black or white.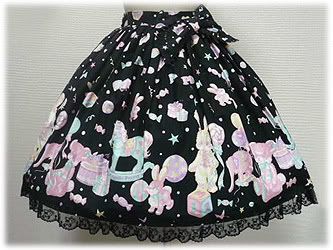 I am looking for the skirts preferably of toy parade and milky planet; if altered even better...but might consider jsk's.

I have a black sugary carnival skirt to trade...brand new with tags.




I'm also looking for an AP twinkle star bag. I don't know which colors there were because I was absent from lolita during this time...I just know I want one lol. If you have a replica, please let me see, too! Or if you could tell me where to find a good one...thanks!