All prices have basic shipping included. Add £2 on if you want tracked shipping.
Please feel free to haggle as I want this stuff gone as I am moving.
If you want to traid I am open to that. I like CLASSICAL and GOTH loli items. No pink (unless in small amounts in a print).
my feedback page can be found here: http://community.livejournal.com/eglfeedback/1014206.html?view=7948222
Putamayo skirt:
£28 shipped to UK/Europe
£30 to international
Meausrements:
waist: 24 inches
length:18.5 inches
Shirt: sale pending
£12 to UK/Europe
£15 to international
It says its XS
bust 32
waist 28
small fault with the lace of the back which is unnoticeable:
http://img.photobucket.com/albums/1003/Blood/DSCF1028.jpg
Shoes:
UK size 4 (23)
Only work a few times, no noticeable damage.
£25 shipped to UK/Europe
£30 to international
Creepers:
Size UK 4
£18 shipped to UK/europe
£23 international
Swimmer headphones: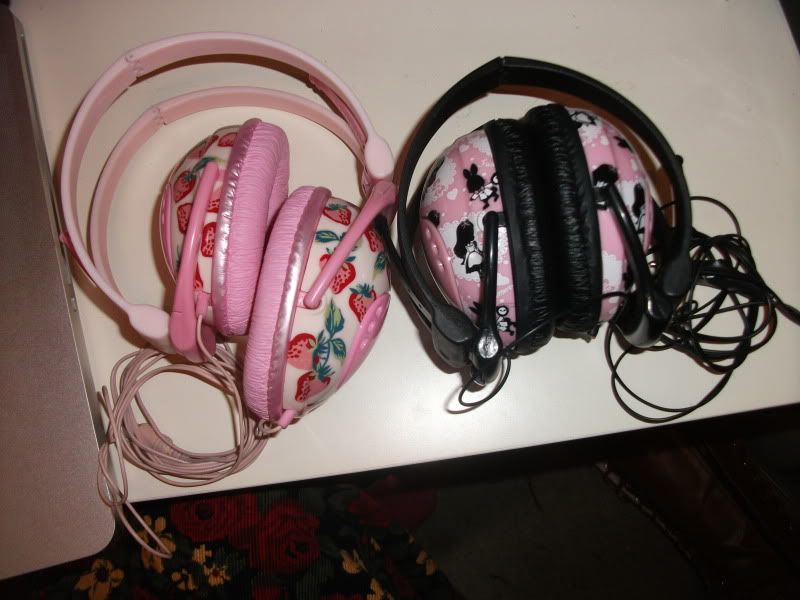 Now both are broken. Only one ear works in both. I have seen people request swimmer headphones broken on this comm before. So if your interested in them just comment or leave me a message we can discuss prices.