Feedback: community.livejournal.com/eglfeedback/329739.html


This is such an amazing dress, lot's off chiffon and ruffles!
It's only been worn twice by me for short periods of time and i've since had it dry cleaned.
I'm selling because it's been sitting in my closet for ages just untouched, would rather it go somewhere to be worn.



In real life it's a pure cream colour.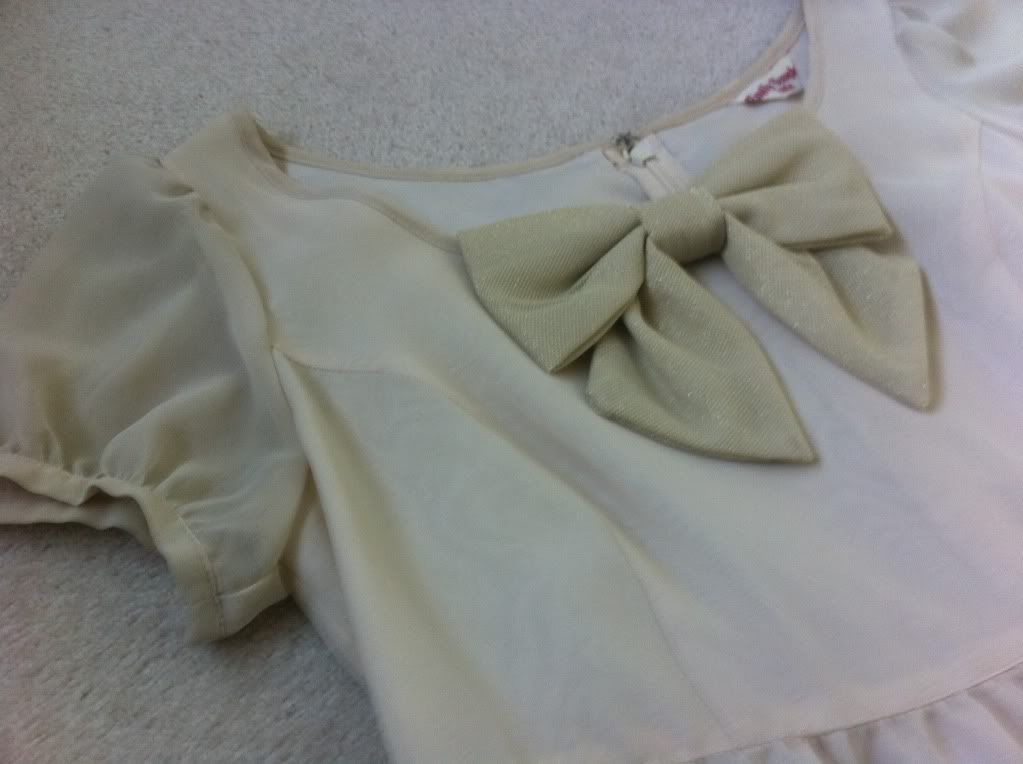 The sleaves are a clear chiffon, the bow has the sparkles.


The netting has lovely gold sparkles and the striped parts are actually ribbon!

As for price i have no idea, please make an offer. It's a rare dress and i don't think i've ever seen it for sale before.
As for trades i'm open to looking at anything! But please be sensible with offers!
Thanks for your time!