Selling off things to muster up money for school transfer fees, I cannot believe the money they charge for orientation nowadays. >:(



~Paypal only.
~First to leave paypal address gets item.
~Shipping is not included. Everything is sent tracked (US only).
~Please ask for shipping quote.
~EVERYTHING GOES OUT TOMORROW (Saturday). If not, buyer must wait until next Saturday for item to be shipped if they still want it. SORRY, I SHIP ON TUESDAY. Ahhh -dummy-
~Feedback here: http://community.livejournal.com/eglfeedback/728722.html
~Any questions, serious buyers only.

~All clothing fits at these measurements: 92 -71-88(cm), or 36-28-35(inches).

BTSSB Sugary Flora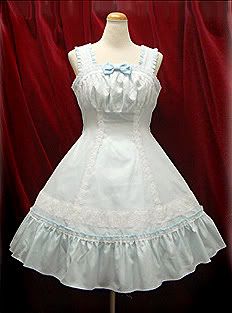 I am selling the PINK one.
Very cute A-line styled dress for the beginner lolita, or someone looking for something a little less intricate. Cute lace-clothed bodice, and has detachable waist-ties. There's a little stain at the verrry verrrry edge of the dress, as shown in the picture (link below).
Proof:
http://i5.photobucket.com/albums/y157/ChryBlsms/DSC_0245.jpg
Stain:
http://i5.photobucket.com/albums/y157/ChryBlsms/DSC_0246.jpg
95USD


BTSSB Blouse

Off-white, and amazingly cute. Never been worn by me. Great for plain-topped JSKs. Will not come with collar (as I do not have it anymore ): )
Without collar:
i5.photobucket.com/albums/y157/ChryBlsms/IMG_0363.jpg
63USD
(lowered for missing collar).
BODYLINE Blouse
SOLD (Thank you~!
(
 ̄▽ ̄
)
。・
:*:
・゚
'
★。・
:*:
・゚
')
NEVER WORN OUT. BONE WHITE. Cute heart-pearl buttons and very good quality. Has shirring and corset lacing at the back, but has a small stain on the side of the blouse.
Stain:
http://i5.photobucket.com/albums/y157/ChryBlsms/DSC_0250.jpg
25USDAnnahouse Skirt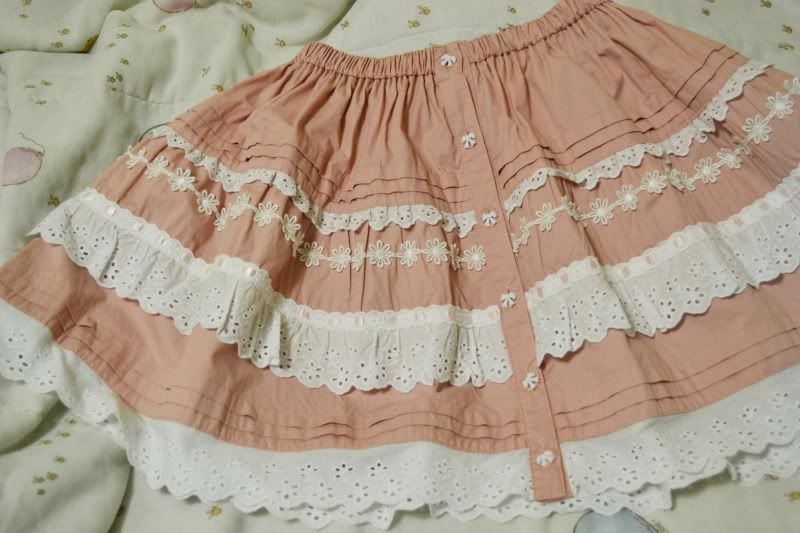 Amazing design, and every nice eyelet lace. I am the original owner, and it has been worn out once. Cute ribbon buttons! Also, this item is not sold on their website anymore.
25USD
BODYLINE SET
ON HOLD
Comes with everything in the set (high waist corset-laced skirt, white blouse, and a sailor styled bolero as well as a tie and other accessories not depicted in the picture). NEVER WORN OUT. ORIGINAL OWNER.
35USD

LIPSERVICE DRESS
SOLD (Thank you~!
(
 ̄▽ ̄
)
。・
:*:
・゚
'
★。・
:*:
・゚
')
15USD
BTSSB Handbag (Replica)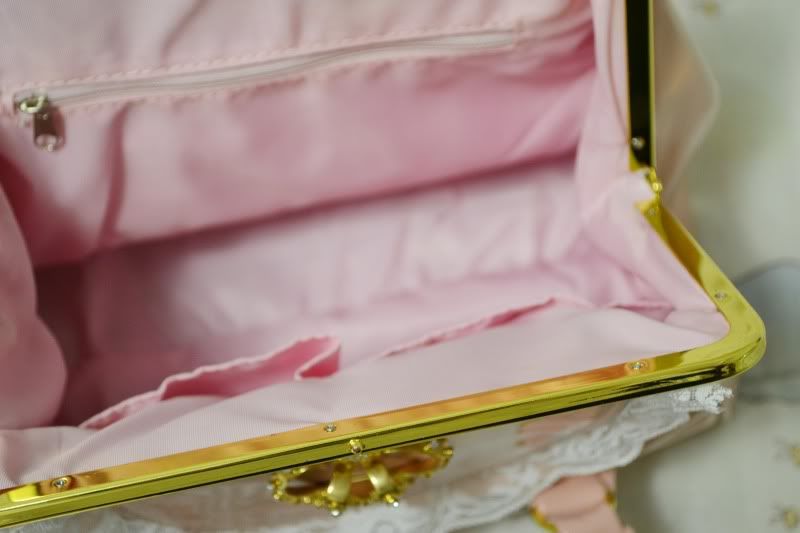 Has some wear from storage. Never used by me. Also, it's more of a salmon pink than a beige color.
35USDThanks for looking~!
(
 ̄▽ ̄
)
。・
:*:
・゚
'
★。・
:*:
・゚
'