~ I ship from America
~ I have two cats
~ I live in a smoke-free home, and no one in my family smokes.
~ Please comment if you are interested. If we decide something, please email me at 'rikuntehfluffykunoichi@gmail.com'
~ Here is my feedback page -
community.livejournal.com/eglfeedback/597099.html
~I would like to trade my OP from Dream of Lolita
~ It is a replica of the AP Melty Chocolate OP in Mint x Brown
~ It is a size large, too big for me, sadly.
~ I have taken pictures circling the damage that I could find, I cut loose threads that I found
~ The zipper is a bit difficult to zip up.
~ The headbow is included, I forgot to take picture of it.
~Pictures of the Dress~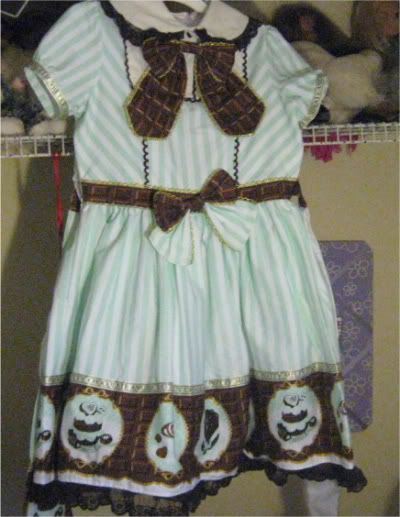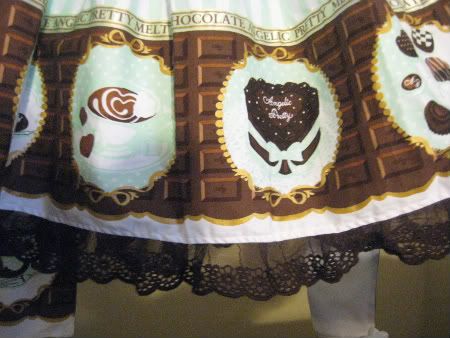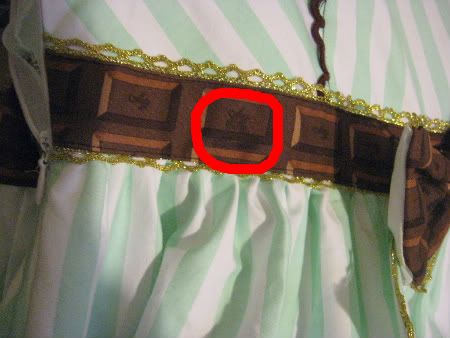 ~What I Would Like~
~ I would prefer a Dream of Lolita Melty Chocolate JSK in Mint x Brown
~ I will also consider other brand replicas
~ I am only interested in JSKs
~ I like the sweet style, in blues and greens.
~ I like prints that are on the border
~ I am fine with items that aren't perfect

~I normally wear a size medium or small. My measurements (bust, waist, hips) are about 34, 27, 38. I am 5'3.