I ship from the UK, my prices are in GBP
Some of the items I am selling are heavy shoes, so please expect to pay a little more for shipping!
None of my prices are inc. shipping so please state your location and request a shipping estimate
My feedback can be found here:- community.livejournal.com/eglfeedback/638309.html
First to leave payment details gets the item.
More photos can be taken on request

Angelic Pretty white x pink headbow - £14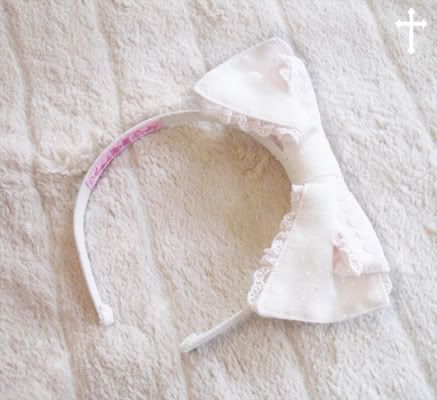 I bought this in AP's Shinjuku store last year - it's a really cute and simple side headbow with a pink lace trim, very cute with sweet / casual co-ords.


Metamorphose lace-topped overknee socks - £15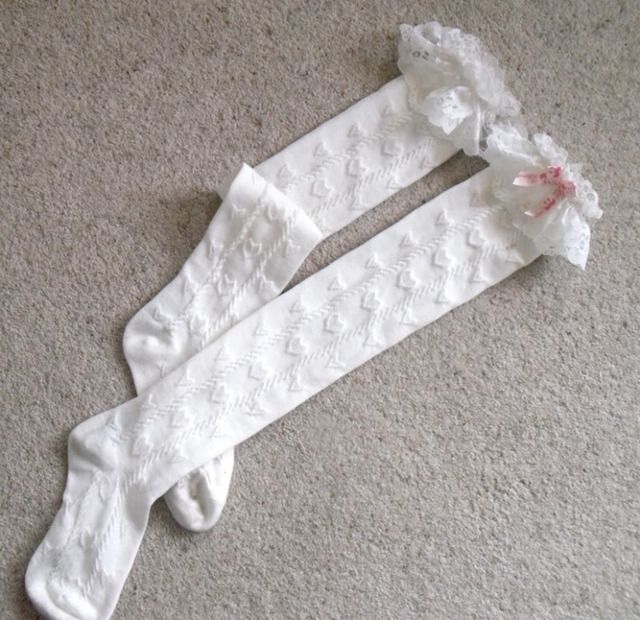 These are really adorable overknee socks by meta with a vertical heart detail woven into the fabric. Used only for a couple of fashion shows.
Anna House bespoke black onepiece
- £50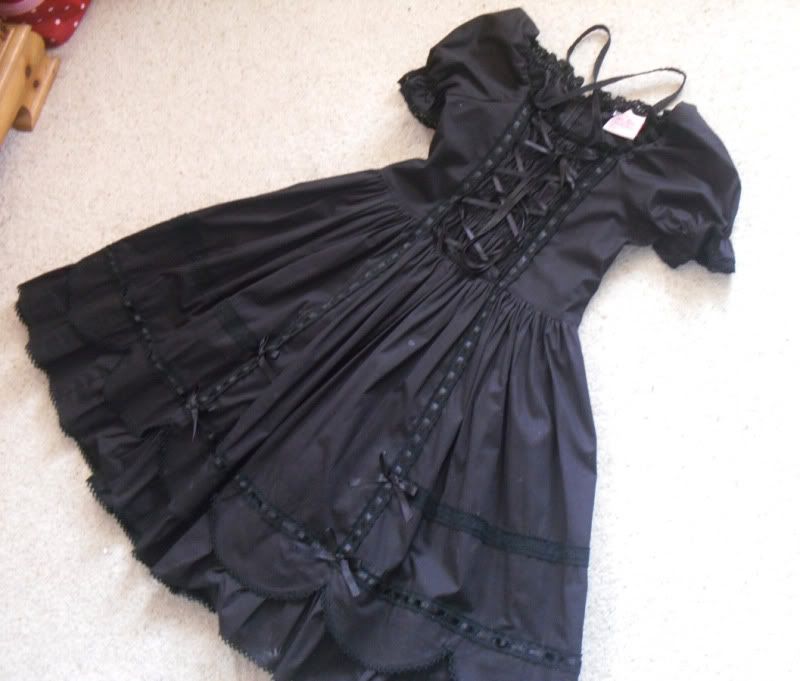 I had this custom-made by Anna House in their M size, and in all-black (the original design on their site is pink and white)
It's a really versatile, well-made OP and can be styled up or down for casual / hime etc.


TUK gothic lolita-style boots (size 6 UK) - £25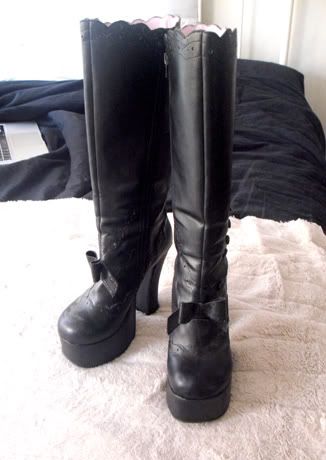 Cute gothic boots from TUK with bows, buttons and a scalloped edge. Only worn once or twice.
There is a minor scuffing which I can photograph on request! I recommend these for people with slightly smaller calves


Maxicimam white Alice in Wonderland blouse - £25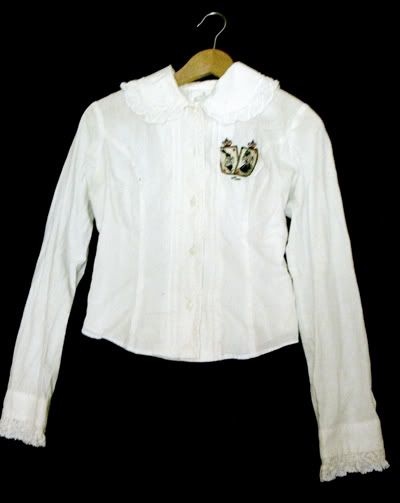 Embroidery closeup


Really cute basic blouse with a card suit / alice embroidered emblem. Worn once
GLP white AP-inspired crown mary-janes (size 5 UK)
- £20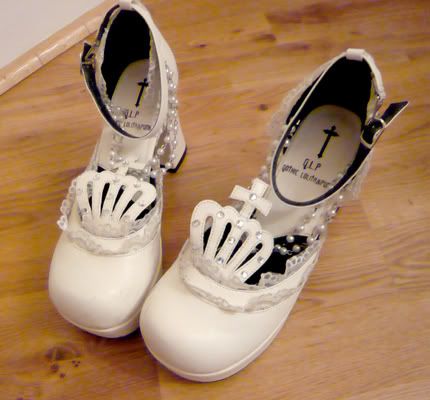 Side-view
Scuffing detail


These are a replica of an old AP design with a thicker platform and some lace edging. Worn a few times, and there is some black scuffing on the inner side of each shoe.
Offbrand classic-style cardigan - £22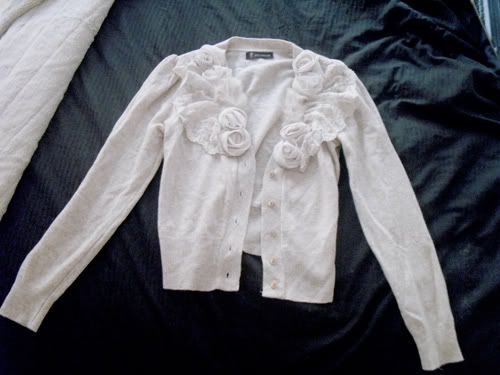 Detail

This is a really sweet cardi I bought a couple of months ago. I've tried it on a couple of times but other than that, it's brand new. Has fabric roses, some furry patches and a lace trim. Really cute for classic!


Light blonde clip-in hair falls - £15




These have been worn a few times, and have some matting but when worn it doesn't really affect the look of them. The blonde is a very light shade, and they clip in with a crocodile clamp. Reasonably heat-resistant.

Cute claire's necklaces - £4.00 each.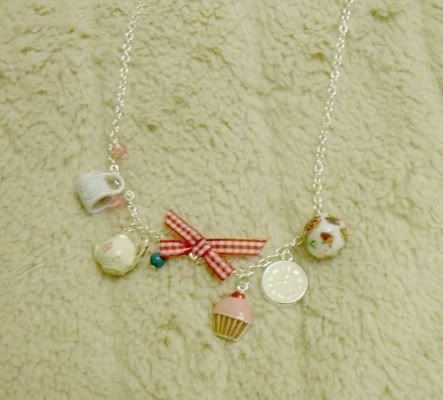 A. This one has teapot, cupcake and clock charms and a cute gingham ribbon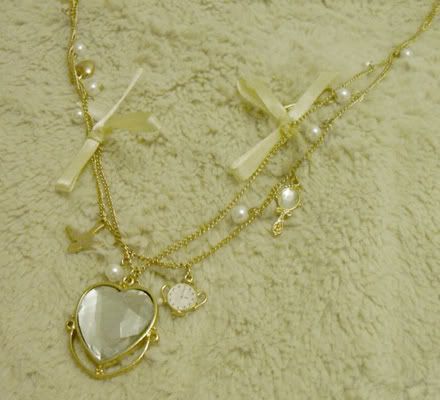 B. This one has a cute 'looking glass' heart jewel, mirror, clocks, pearls and swallow charms with a double chain and cute ribbons.

Thanks for looking!