Information
# Paypal only, please!
# All prices are in GBP (£) and do not include shipping
# First to leave their PP address gets the item
# I'm not interested in trades at this time
# My EGLFB is here.
# Any questions, please feel free to PM/comment!




Angelic Pretty Royal Poodle JSK + Headbow Set
£100 + shipping




JSK comes with waist ties, detachable brooch, and headbow.

There is a side zip, but the back is also shirred. There is a pocket on the right hand side. The lace has adorable little poodles on. :)
I just bought it recently off
angelicpoodle but I just don't like myself in it, and have decided to sell it on and look for something else. :)

Close-up of print:



Bodice detail:



Headbow:


Kodona/Ouji/Aristocrat Double-breasted Jacket with Tails
£25 + shipping


Tails detail: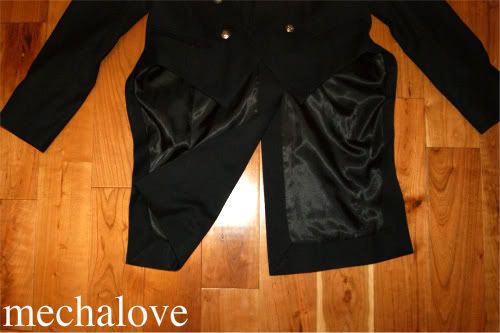 Front of Jacket:



Bought from New Look. It's a UK 14, which I believe is a US 10? I don't really know, sorry!
It's a lovely jacket, it's just a bit too big on me and it's a waste keeping it if I'm not going to wear it.



Thanks for looking!