★All prices are in USD, and worldwide shipping and paypal fees are included. I do combined shipping, ask about discounts for multiple purchases!
★ All sales are final. After the items leave my hands, I'm no longer responsible for them.
★For buyers outside Sweden, I accept paypal only. For Swedish buyers, I'd prefer a bank transfer.
★I won't do holds at this time, I need the closet space too desperately.
★I do accept trade offers! Check at the bottom of the page for more info.

My feedback can be found HERE. For further feedback, please refer to this post.


AP - Jewellery Jelly in mint - SOLD!

I bought this new from AP, however it came with a very loose seam at the zipper in the side. I've strengthened the seam as pictured here and here, however, as you can see, the thread isn't a perfect match. My seam stops at the lavender bubble. This isn't noticeable when worn however, and could easily be redone better. I've tried to reflect this in the price. I will also send along a small gift matching the dress to make up for it further.

Otherwise, the dress is in excellent condition, only worn once. The print is glittery, and it has the most gorgeous pastel colours I've ever seen. It has an invisible pocket on one side, and the shoulder straps can be unbuttoned. It features three different laces; polka dots, stars and jelly patterned. ♥

(Please note that the shipping is included in the price, and will be rather expensive, since I don't want to squeeze this into an envelope and risk squishing the built in petti.)





BL - Polkadot OP in red - SOLD!
Practically new, Only tried on a couple of times. The bottom ruffles could use some ironing, though.





ITS - Rose Garden skirt - $15 shipped anywhere
This seems to be made for an 80 cm waist. Recommended for taller lolita. Additional pictures of the fabric here, and here.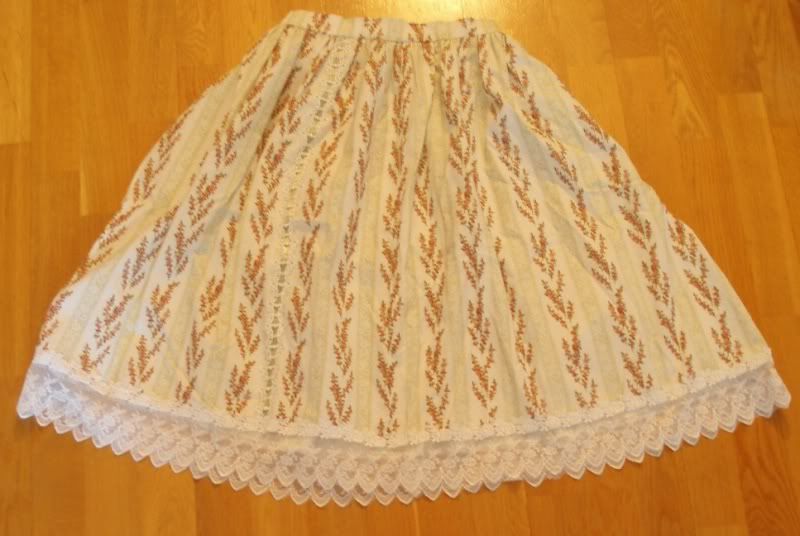 BL - Princess blouse in black - SOLD!
I actually adore this, especially the effect of the puffy, gathered sleeves. But I have simply too many blouses, so it has to go.






BL - platform mary janes in offwhite - SOLD!
For being white, these are in good condition, despite being worn a few times. Size is 24 cm insole exactly.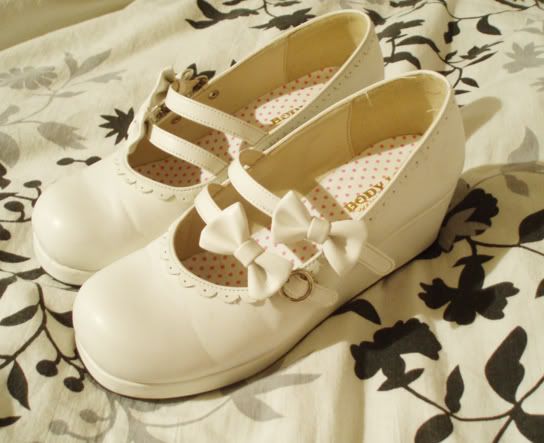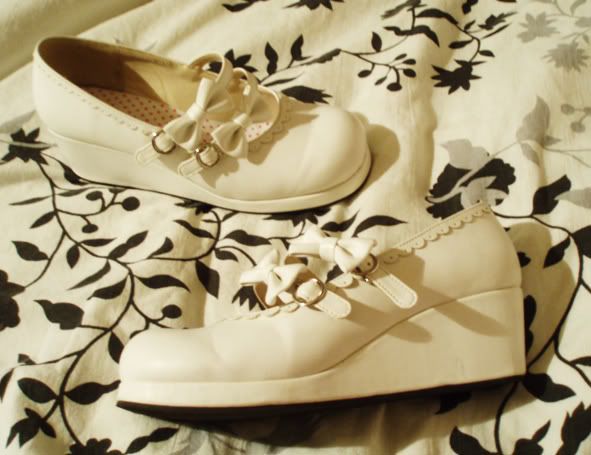 Handmade - polkadot haircombs - SOLD!
I commissioned these from
millenaire a while back. They are beautiful, really well made with lovely lace and fabric, but I have no use for them unfortunately. Never worn.



Handmade - mint grosgrain haircombs (matching brooch pictured not included!) - $10
These were commissioned as well, however I can't remember from who. They're very well made, lovely to the touch.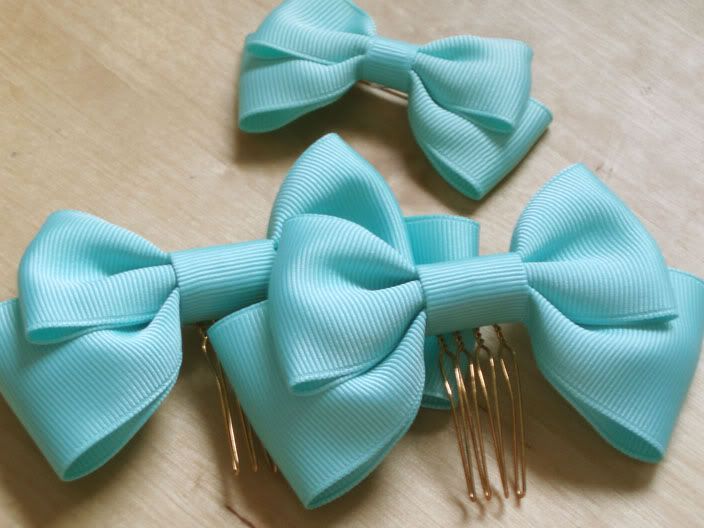 SWIMMER - star and ballerina hairclips - $7 shipped anywhere for all three, OR $2 with any purchase~!
The big stars are pink.





Handmade - Macaron and pearls necklace - $9 shipped anywhere without the box, $15 with the box (it's bulky to pack ;_;)
This was made by a talented German girl on here that I don't remember the username of. I'd keep it, but I simply don't get any use out of it. It's adorned with strass stones and a satin bow.





AP - Magical Etoile bagcharm - SOLD!
Excellent condition, full of pretty details~.





IW socks in green/offwhite - $40 shipped anywhere
These are NWOT, never worn or tried on! I bought them directly from IW a couple of years ago. Here is a better picture.
SS strawberry socks in white - SOLD!
These have been worn and washed a lot. Considering this, the condition is rather good. Very slight discolouration on the front soles. There is lots of life left in these - good for everyday sweet for example.
SS socks, AP Angel Pony replicas in black - $14 shipped anywhere
These have been worn a couple of times, and washed since. Still in good condition.
Offbrand punk socks in white - SOLD
These have never been used, as I'm not into punk lolita.







★☆★☆★


All prices are OBO! Feel free to make offers!
I need the closet space, and would love to get these things off my hands quickly.
I do combined shipping, and will offer deals for multiple purchases, just ask~!


☆★☆★☆




DT? WTB!
I'm also open to trades, so please show me what you have. I have no problem with partial trades either, just make me an offer.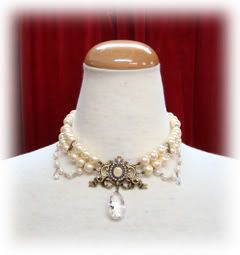 Please help me find this necklace! Any color will do!
(though especially looking for antique gold~)




My wishlist is located here. ♥

I'm also on the lookout for;
- A wallet
- A headbow to match Karami in mint.
- BTSSB prints, mostly in red, brown or kinari/ivory. Open to a lot of them~!
- Any parasol in ivory! Will consider brand parasols in most colours, though.
- A reasonably priced, soft, black petti for layering purposes, as my black petti isn't huge enough for me. :|

Be aware that;
- I try to avoid the very pink colourways. I also own far too much black/pink as it is, so I'm trying to stay away from that as well.
- I adore snowflakes and winter themes, and have a weakness for velvet and embroidered dresses. ♥
- I'm generally not looking for skirts, I largely prefer JSKs.
- All clothes must fit a bust of 95~98 cm
- My shoe size is L (24.5 cm)




★☆★☆★