* feedback: (+ 22)
* Prices are in Euros;
* Prices DOES NOT include paypal fees;
* Prices include shipping without tracking number.


Angelic Pretty Milky-Chan JSK + Headbow in BLACK SOLD AND SHIPPED

My Picture: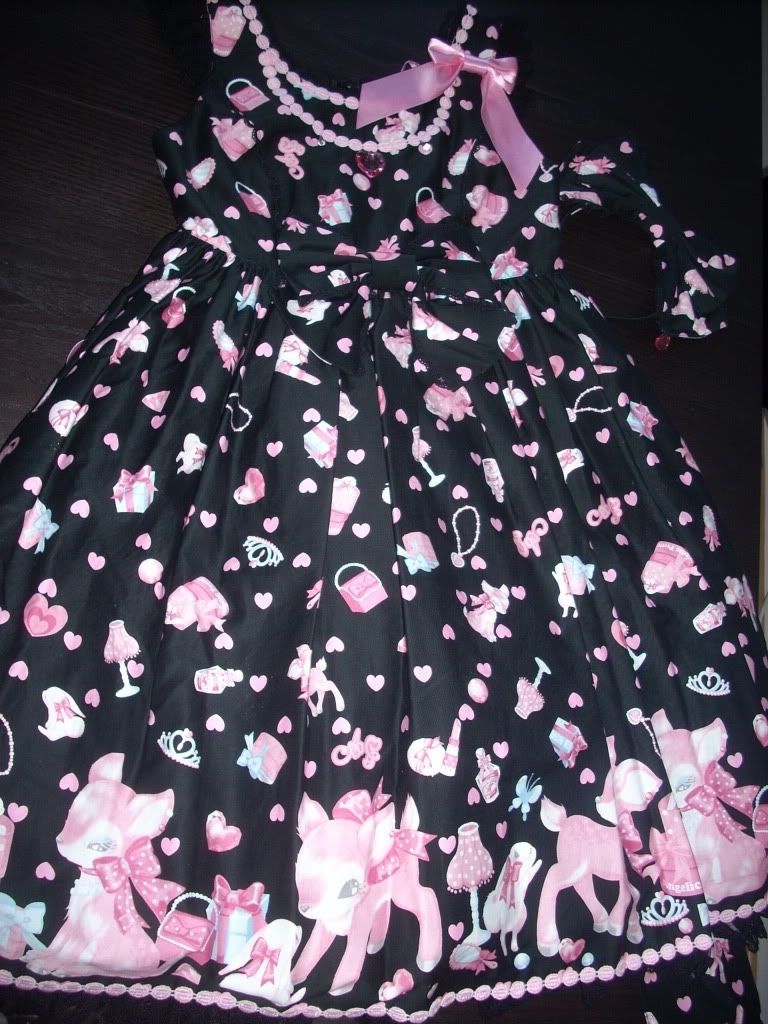 Details: Very good condition. I bought the dress at closet-child and only used it twice.

Price: 190 152€JSK + 40 32€Headbow = 230 184€ SHIPPED SOLD, THANK YOU

Measurements:
Bust: ~88-98cm
Waist: ~76-84cm
lenght: ~87cm

TRADES: I will only trade for something from emily temple cute or shirley temple.

Feel free to ask anything :).

Thank you!