My feedback: Click here

- Payment by PayPal
- Only shipping to the UK because the cost of intl. shipping is too high to be worth it
- Will ship out within 3 working days
- Pet-free and smoke-free home
- First person to leave PayPal address gets the item

Offbrand (New Look) 1-inch navy faux suede heels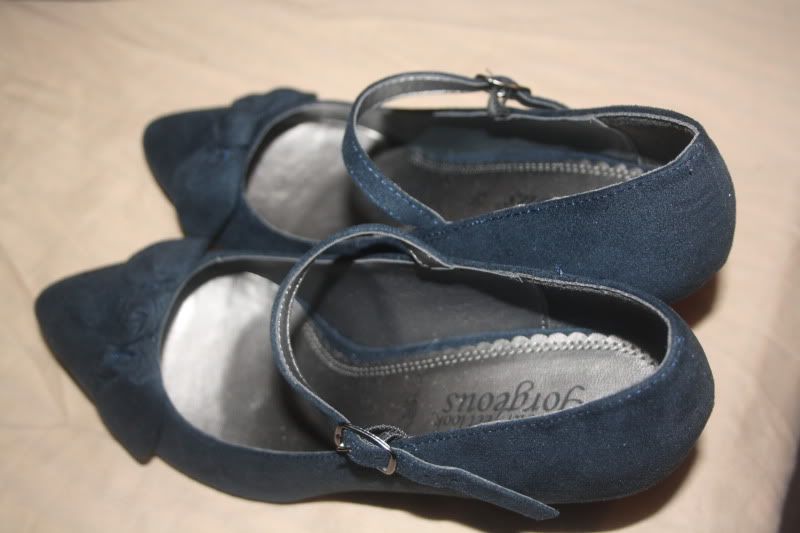 2nd proof

Unfortunately far too narrow for me. Supposedly a size UK 6 but I think they'd better fit a narrow UK 4 & 1/2 to 5.

Brand new, only tried on. Cheap because I got them in the New Look sale.

Price: £5.00
Postage: £2.00

Funtasma Contessa 3-inch card suit heels (with glossy enamel effect)

Again, far too small for me. Supposed to be a UK 6, but I reckon these would fit between 4 & 1/2 to 5 better.

Brand new, only tried on (or attempted to try on). There's a couple of very faint scuffs on the toes which were there when I got them; these aren't noticeable at all. There's also a very light brown stain inside one of the shoes which was also there when I got them.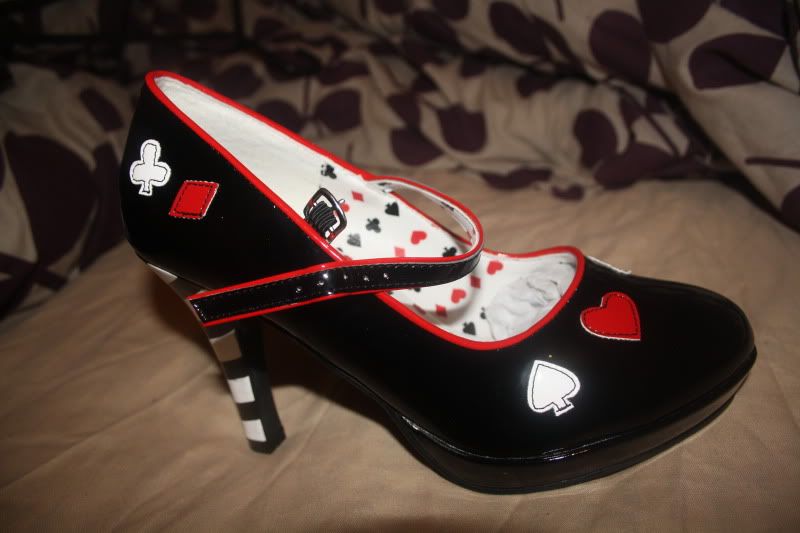 2nd proof
3rd proof

(The red is a little less saturated in reality and the white bits where the sole begins aren't marks, just the camera flash)

Originally bought these for £31.99.

I will send these in the shoe box they came in.

Price: £31.00
Postage: £2.50