My feedback is here: http://community.livejournal.com/eglfeedback/858122.html

PLEASE READ
♥ I ship from the UK but International buyers are welcome. Shipping will obviously cost more for overseas.
♥ I have cats and although I will run a lint roller over items before sending out, stray hairs may turn up
♥ Items come from a smoke-free home
♥ Measurements are self-taken and are as accurate as I can do it (but this does not mean they are perfect)
♥ Shipping costs are not just the amount paid to the Royal Mail to post, but the cost of packaging too
♥ Price is in GBP£

PAYMENT
♥ Paypal is preferred
♥ If you are in the UK, I will accept other forms of payment if requested
♥ I will only hold items for 24hrs

TRADES/OFFERS
♥ I'm happy to consider trades
♥

Feel free to make any offers on prices! All serious offers will be considered




Victorian Maiden open bust JSK
Price: £93
Measurements
Waist: Approx 27" max but since it's got lacing up the back it can be taken in easily
Bust: Freesize since it is an open bust dress!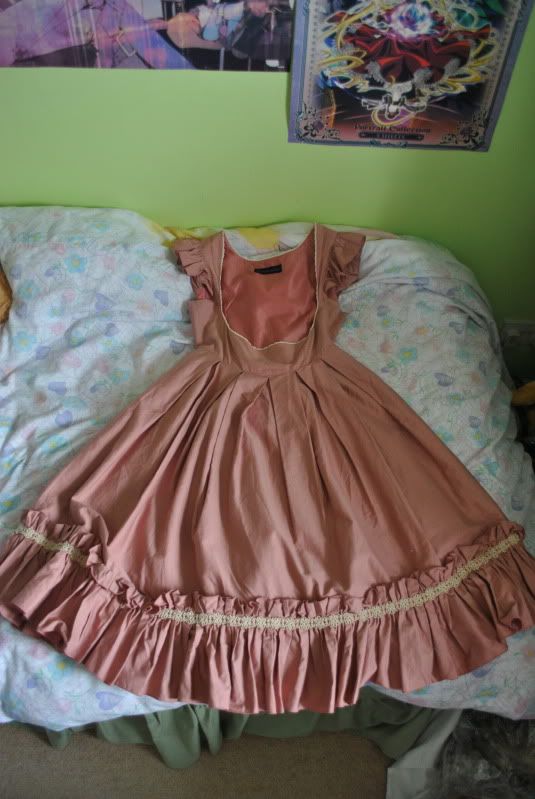 Back // Back lacing // Trim details
The dress is a lovely dusty rose colour. It is in good condition apart from a tiny cut: See Pic. This cut has been repaired, and is really not that notiable.


Handmade blue skirt
Price: £5
Measurements
Waist: 70~128cm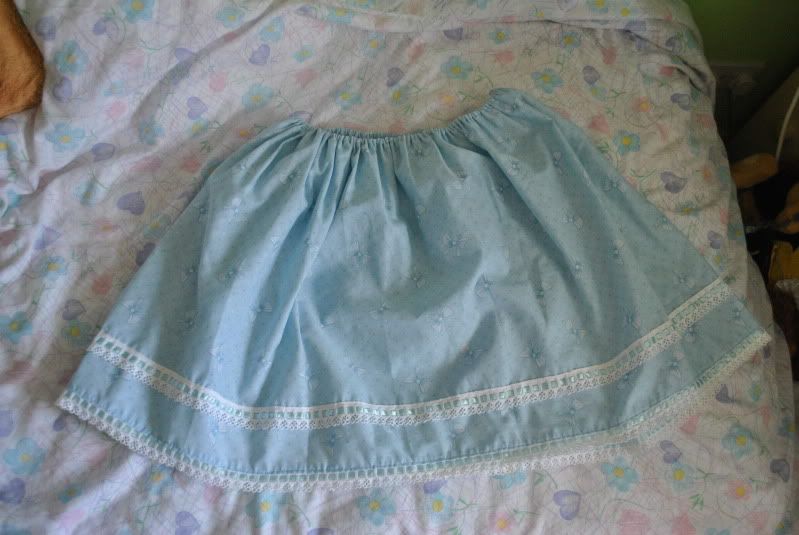 Trim details
Simple handmade skirt, blue ribbon print fabric with white trim. It is unlined.



BtSSB Sweet Check Print JSK with matching headbow
Price: £90 ON HOLD
Measurements are from this entry at HelloLace.net
Bust: 90~96cm
Waist: 76~82cm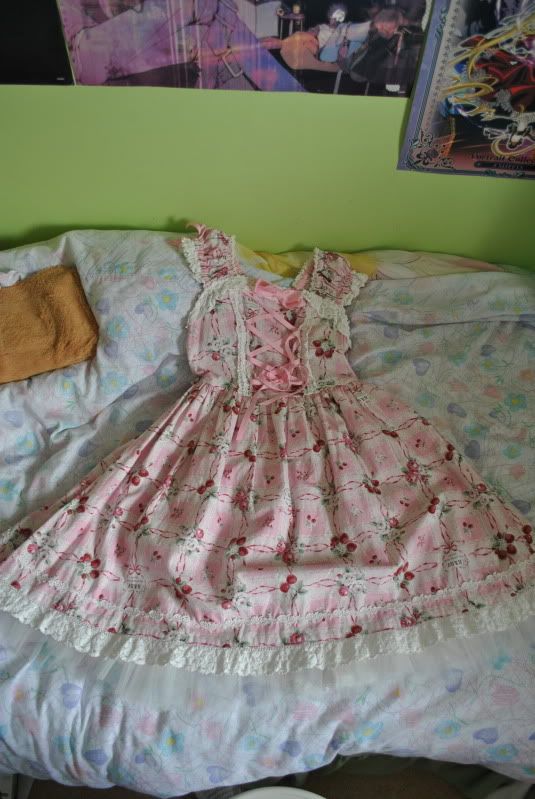 Back // Waist ties // Shirring // Headbow
This is one of my favourite dresses, however I don't really wear pink anymore so I would prefer it to go to a good home rather than sit at the back of my closet. It is in very good condition and there is no damage.
The headbow has some slight staining on the underside (see pic) but it is not visible when worn.


BtSSB bustle back skirt
Price: £40 SOLD
Measurements
Waist: 65cm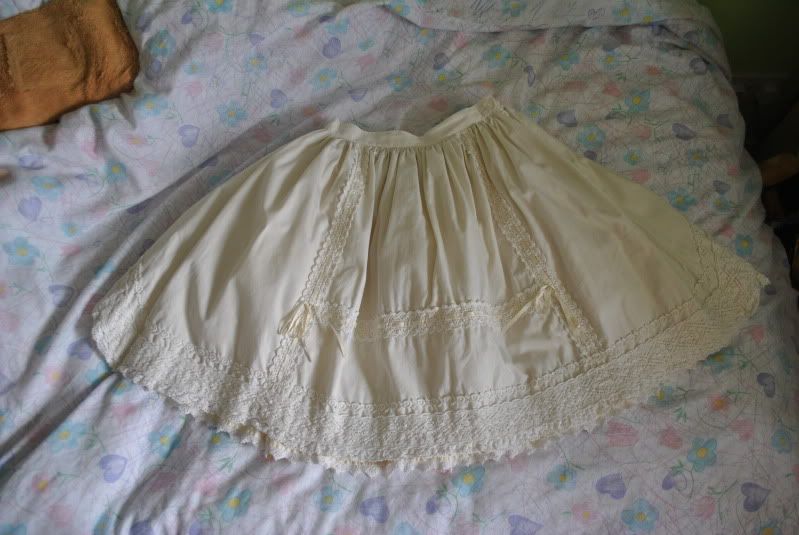 Back // Front details
Bustle back skirt in ivory. It comes with waist ties that are not shown in the picture, but I can provide photos if requested. There is no damage or stains and the skirt is in excellent condition.


Cat in the Window replica
Price: £18 SOLD
Measurements
Waist: 49~92cm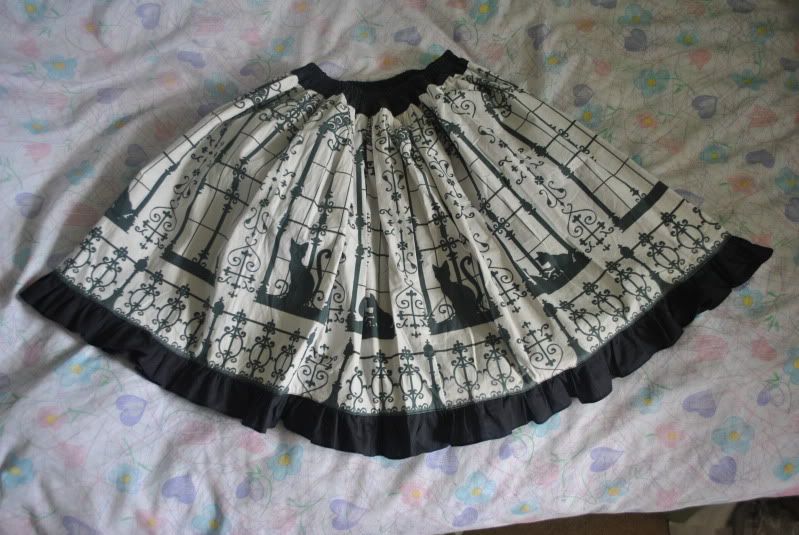 Black trim/print on ivory. Bought in a shop in Manchester, brand new and never worn. No damage or marks at all.


High Waist Skirt
Price: £10 ON HOLD
Measurements
Underbust (top of skirt): Approx. 30.5"
Waist: Approx 28"
(Please note that I had some difficulty measuring this skirt!)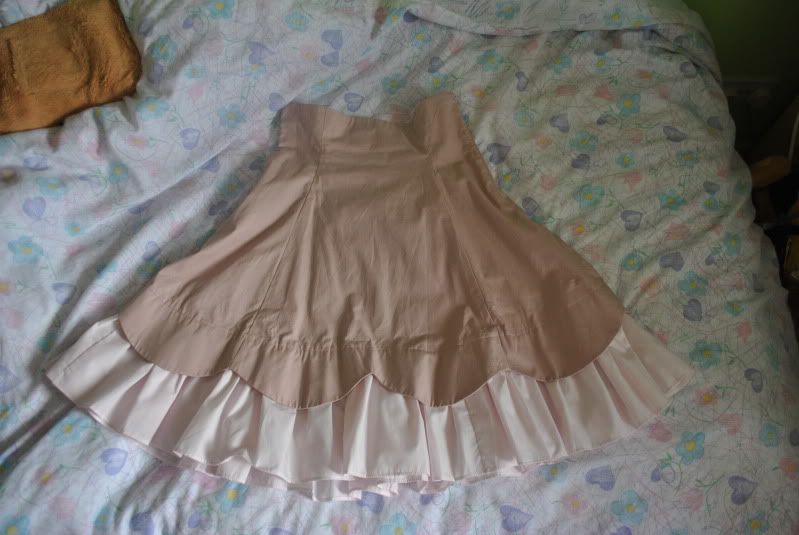 Dusty pink with pale pink trim. Brand new, never worn before.


Spider tartan skirt
Price: £10 ON HOLD
Measurements
Waist: 55~90cm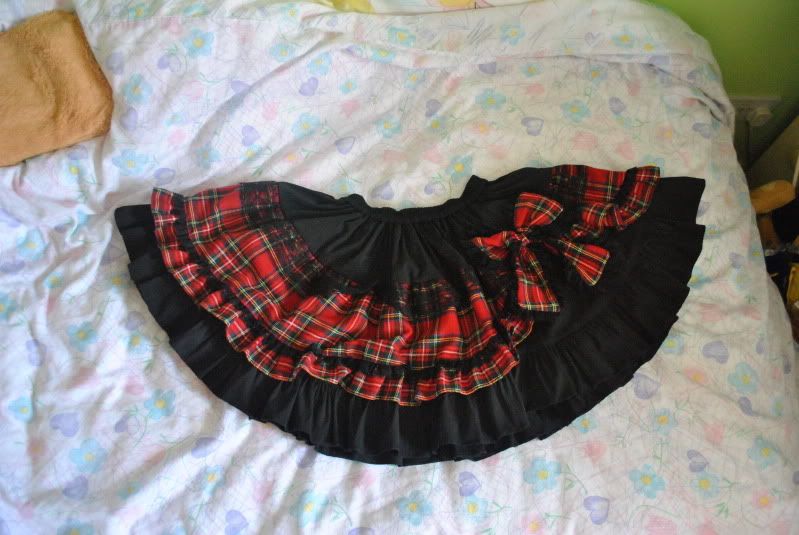 Details
Red and black tartan skirt bought direct from Spider in Hong Kong. Selling because I have two of these.


Classical skirt/waistcoat set
Price: £30 SOLD
Measurements
Bust: Approx 92cm
Waist: 75~94cm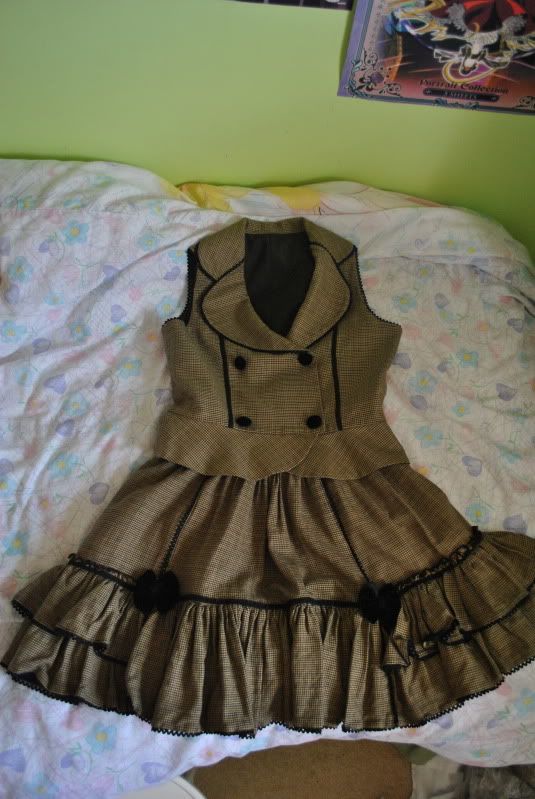 Waistcoat front // Waistcoat back // Skirt
Mustard colour set with black trim. Being sold as a set, I will not split it up.


White Bodyline blouse
Price: £10 SOLD
Bust: 104cm max but it has lacing on the back so it can be done smaller


Back
I took off one of the bows at the front but I have since lost it so I can't send it with the blouse. I have also cut the ribbon at the back so it could accomodate me but I will replace it so it can easily be laced at it's maximum size.


Handmade pink bunny jacket/blouse
Price: £8 SOLD
Bust: 82cm max but it has lacing at the back so it can get smaller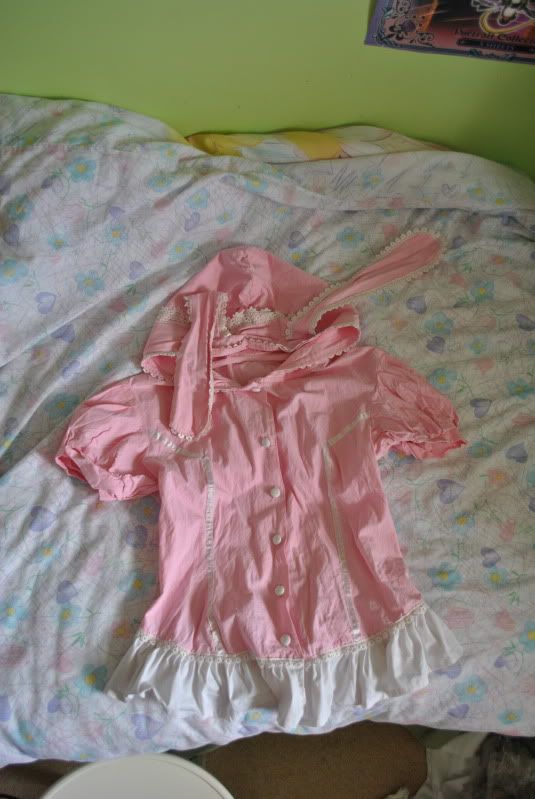 Hood and ears detail // Back
Handmade pink top with a hood with bunny ears and white trim.