All Items are up for sale or trade
If you want to trade,you must have good feedback and be in USA
I am open to holds for up to two weeks if you pay half price.

Handmade JSK: $20+shipping OBO
Fits me at: 38inch bust, 33inch waist. Can go 2 more inches. Has waist ties to make smaller.
First JSK I ever made, so not the best. Only wore twice. Comese with matching headbow.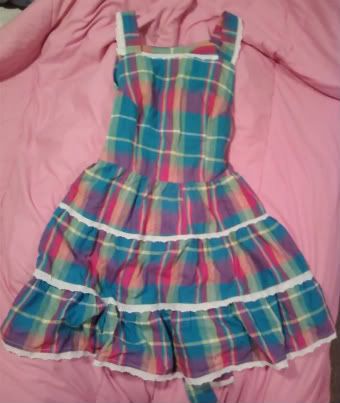 Bodyline Bunny Jsk: $35+shipping
Size: 2L
Comes with headbow. Their headbow just had a comb, so I put a headband through. Wore 2 times. Kinda bought on impulse.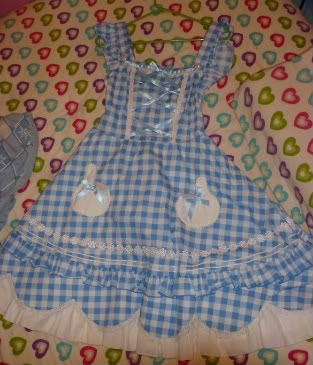 Worn: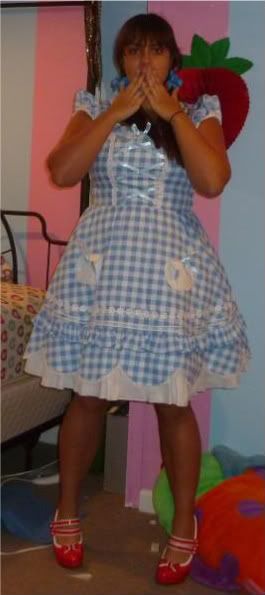 Measurements from site:
Back center of length 96cm
Bust 88-108cm
Waist 76-86cm

F+F Caplet: $40
Made with thick wool, very warm. Worn maybe once, or not at all.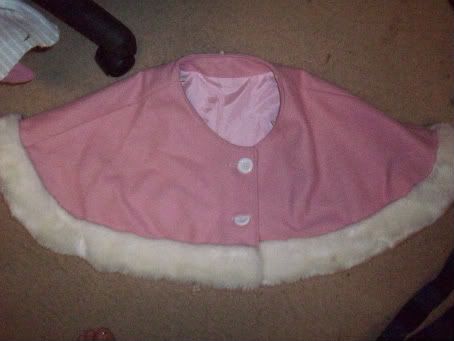 Mamegoma purse: $12+ shipping
Used a few times, corners are a little cracked because bag is plastic. Still in good condition other then that.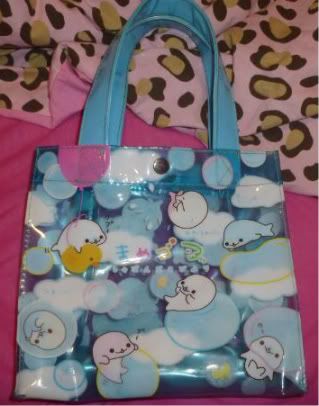 Measurements:
8.25 inch width, 7.5 inch tall, 3.8 inch wide

Floral bag: $20 +shipping
Used once, to classic loli for me.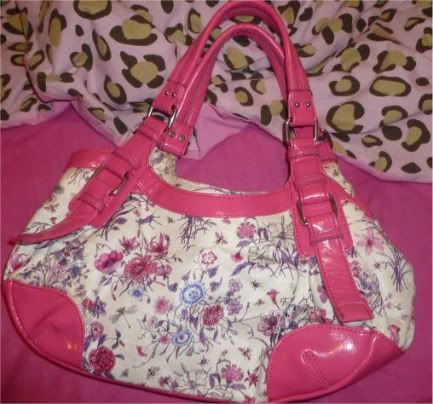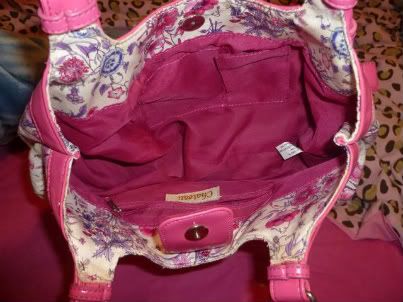 Handmade Necklace: 15+shipping
This was a gift from a friend. I have never worn it, only kept it for sentimental value, took out of the bag for the pictures and thats it. Only selling it because its just not my style and its a lovely necklace that needs to be worn.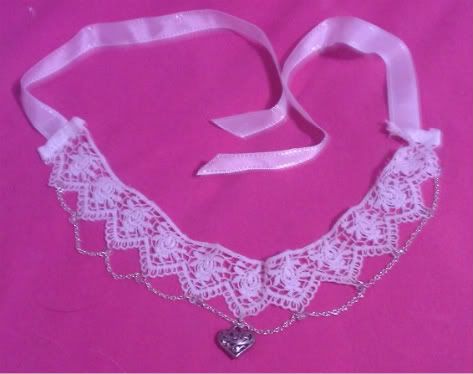 Worn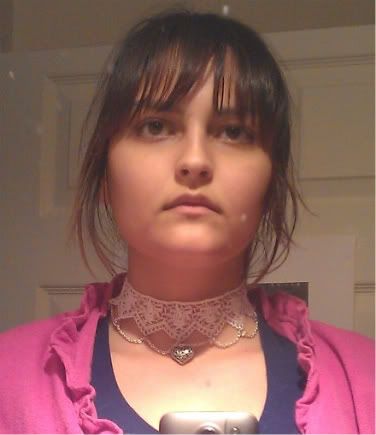 Offbrand purple socks: $6 +shipping OBO
These were worn only once or twice. little discoloration on the bottoms.



My feedback: http://community.livejournal.com/eglfeedback/277659.html