-> I ship from Germany
-> All prices are in Euros
-> egl_feedback:
vampire-auriel

-> I accept Paypal (but you'll have to add the paypal-fees) and for Germany/Europe bank transfers
-> Shipping for Germany: 4,10€
-> Shipping international: 8,60€ for Europe, for countries outside of Europe please aks.
-> I ship within one week with DHL and the shipping-price does not include a tracking number. I'll ship with another shipping-service and/or tracking number if you wish, but this will change/ increase the shipping-costs.
-> Prices are negotiable for resonable offers!
-> Advice for people who are allergic: I own cats.

Lavender Metamorphose JSK:




Stock Pic | Worn
I'd like to sell or trade my JSK against the black version of the same JSK or another black JSK. (No high-waist/Babydoll).

- I've worn this dress many times but it's still in a good condition.
- The bows and the front of the dress are removeable, so it also could be worn as an underbust-JSK,too
- It has two stains which are very very very tiny and very hard to see: (the second stain is on the backside of the dress)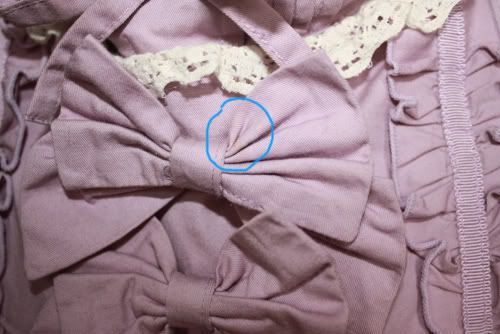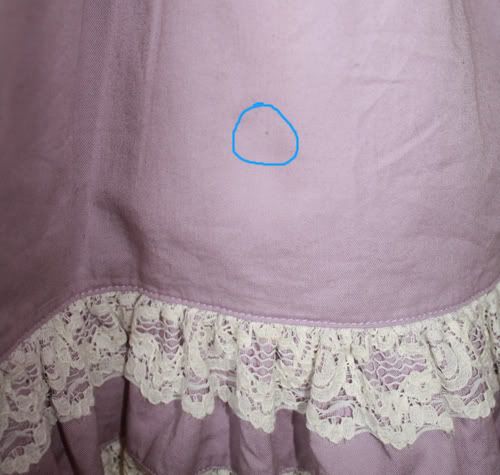 - I changed the postion of the buttons of the straps to fit the dress into my size, but this could be changed back easily.
- I also exchanged the original lacing in the back: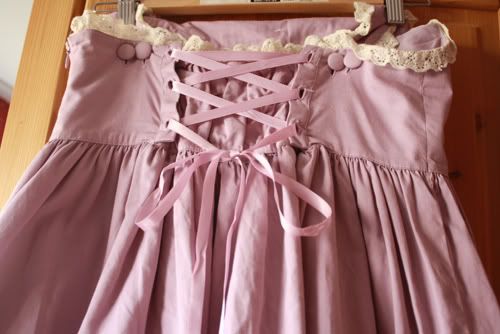 Measurments (according to lolibrary):
Bust: 77cm
Waist: 73cm
Length: 62cm

There is a shiring in the back and my measurments are bust 92cm and waist 76cm, and it did fit me well.


Price: 150€+shipping now: 100€ + shipping or trade!


If I sell or trade the JSK, I'll give away those matching
accessories
for free if you would like to have them:


-> Lavender Barret, never worn
-> Lavender Alice Hairband with lace and two small bows
-> Fake Fur collar also in lavender (worn here)