Terms of Service
Payment:

I accept paypal only, sorry!

Priority

:

For guaranteed priority, you must (1) be the first to leave your paypal for the item, (2) pay full price, and (3) pay within 24 hours of invoice.

All three conditions must be met for your spot to be guaranteed.





Otherwise, the item moves down the line to the first person who fulfills all three criteria. For example, if you leave your paypal first and can pay within 24 hours, but you offer a price lower than the asking price, then the buyer who left their paypal after you and will pay full price within 24 hours gets the item instead. If no one fulfills all three criteria, then highest priority goes to conditions 1 and 2.

At this time, cash has priority over trade.




Holds

:

I am willing to hold items for a non-refundable 20% deposit, unless stated otherwise. This may be negotiable, let me know i

f you want to work something out

.

Please leave your paypal address to hold your place in line

. I will not invoice until you give me the go-ahead. Paypal addresses will be screened for the buyer's protection.

Shipping

:

I ship by default using recycled packaging and first class, un-tracked and uninsured. For international shipping, I automatically mark packages as "gift" and mark the price down. Please let me know if you would like something different!

I am not responsible for the item(s) once it has left my hands. If the package is lost and no insurance was purchased, I will certainly descend upon the post office on your behalf, but I do not refund.




Loss of communication after 24 hours will be interpreted as a loss of interest, and the item will pass on to the next buyer in line.

My household is non-smoking and (unfortunately D: ) pet-free.

All prices are in USD.

EDIT: If you are more comfortable purchasing through PMs, feel free to do so. However, please leave a comment here stating which item you are interested in and that you have PMed me, as a courtesy to other buyers.


My feedback is here.





Mary Magdalene Frill Collar OP

(4 week re-post)

SOLD, thank you!



NOTE: This item does NOT come with the waist bow. I received the item this way.

Bought second-hand, only tried on by me. Selling because I was told the dress was larger than it actually is ;_; Excellent condition! Other than the missing waist bow, I cannot find any flaws. However, I spotted random cat hairs on the dress when I first opened it D: (A brown and black cat apparently, for those interested. Still, must've been a cute cat). I will lint-roll the dress as thoroughly as I can before shipping out, but FYI for those with sensitive allergies.

Sorry, no holds on this item!

Measurements:
Bust: 31 inches MAX. No shirring whatsoever.


Waist: 27 inches max. A 28 inch could technically fit into it, but I wouldn't recommend it; this is where it starts to wrinkle and pull in unhappy ways =(





Stock picture:



My pictures:

Front (Please excuse the white slashes at the corners, the original photo was a bit tilted so I had to rotate it.)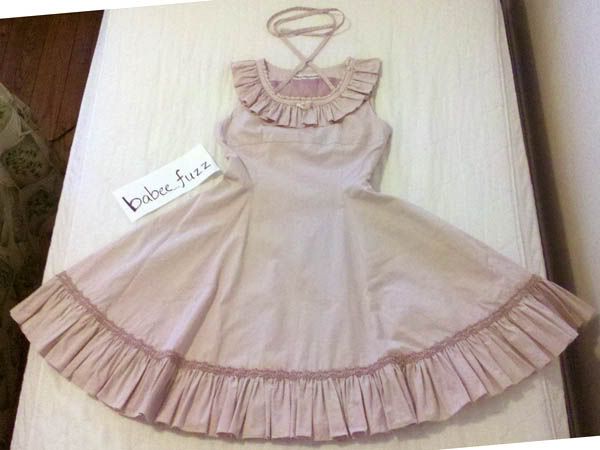 Back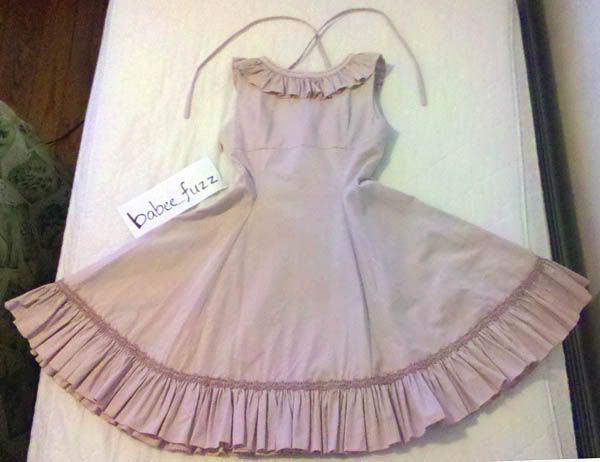 Close-up of tag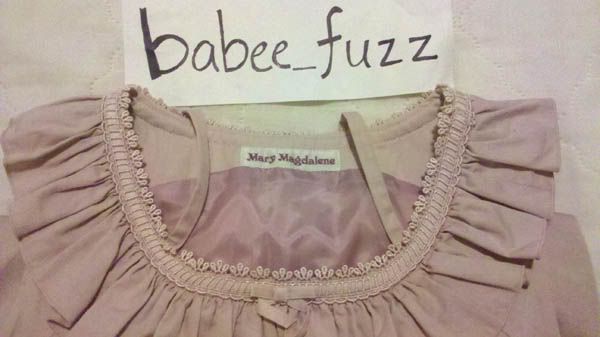 Chocomint 2-way star clips! (NWOT)
SOLD, thank you!
Angelic Pretty Miracle Candy Candy Border OTKs in red (NWT)
SOLD, thank you!
(sorry! Got the name wrong ._. )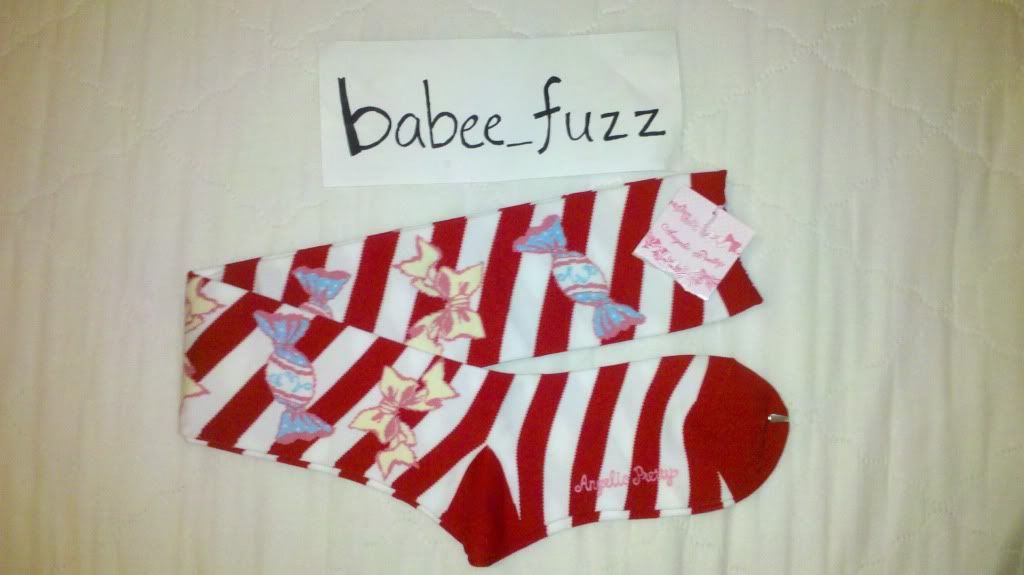 I plan to ship out packages on Wednesday. Thanks for looking! <3

UPDATE: Packages have been shipped! Please let me know when they arrive safely =]