Feedback - +23 - http://community.livejournal.com/eglfeedback/462345.html

QUESTING: I want to buy the Metamorphose Berry Stripe Skirt to match my two piece Berry Stripe Kimono I have. This is me raising funds so I can buy the skirt in time for the Sakura Matsuri festival, since I don't have the money to buy it outright on my own. I may be open to jsks or ops but I have never seen a photo of them so I don't know if they even exist... ON TO DA RULES!

DA RULES!
+ All items are shipped USPS, and I only take Paypal, Paypal fees are included.
+ All prices are in USD and include shipping within the USA with TRACKED SHIPPING. Shipping can be combined.
+ I ship from Maryland. Priority goes to US residence, shipping out of the country is costly, sorry.
+ I reserve the right to refuse a sale to anyone I don't see fit, or to sell to the highest offer.
+ If you feel a price is unreasonable feel free to haggle. I'd prefer a trade, I MIGHT be able to do a partial trade, if I'm really interested.
+ Allergy Alert!! - Though I don't live with them anymore, I did live with a cat and a dog about 4 months ago, and though I've done my best to keep them at bay from my clothing I'm still finding small stray hairs on all my clothes.



TRADES - (Please post your feedback for possible trades!) - Show me what you've got! - I am also looking for a nice natural blond or dark blond wig! As well as the Meta skirt mentioned above.

All items fit me to my measurements unless stated otherwise. 34-27-37 Shoe size is a US Women's 7.5

ON TO THE SALES!

H. Naoto Blood Cardigan - $40
Size: Small or Medium
A button popped off this cardigan. off the back bottom, it isn't noticeable, but if I can find the button I will send it to you with the cardigan.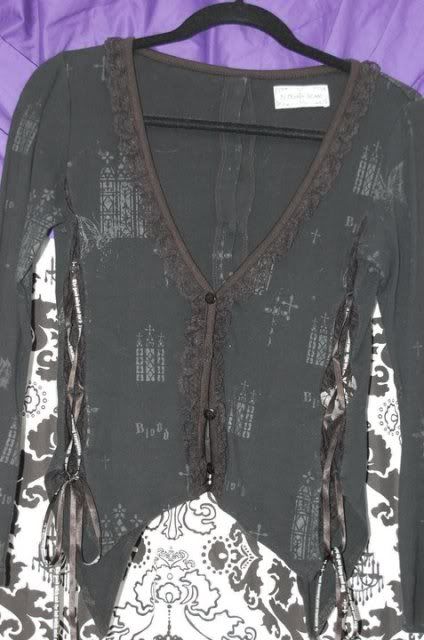 Alice & The Pirates This Is My Blood Skirt - $130 -

SOLD to
lethalcute

The over skirt does not fit me. It was originally a 23inch waist, I moved the button to up it to a 24-25inch waist and its still too tight for me.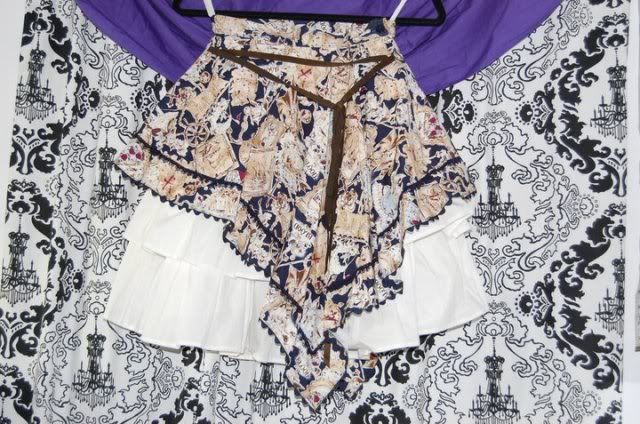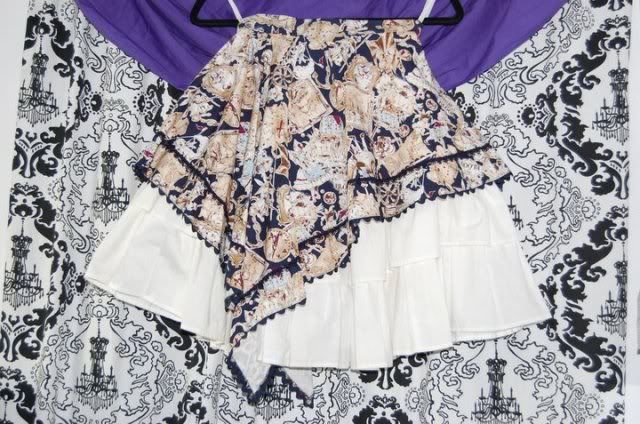 Bodyline Pleated - $20
Wait: 27-32 inches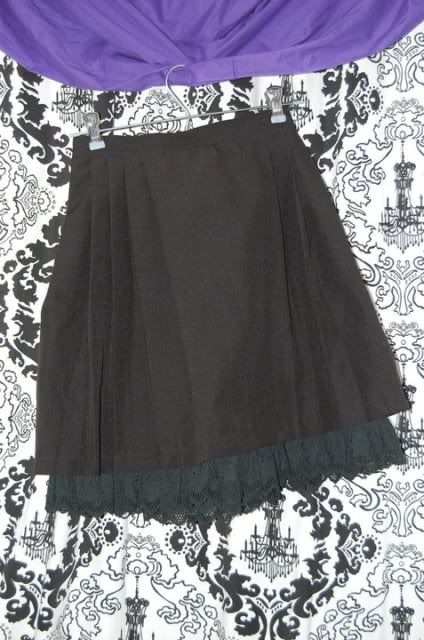 Candy Violet Bolero - $40
SOLD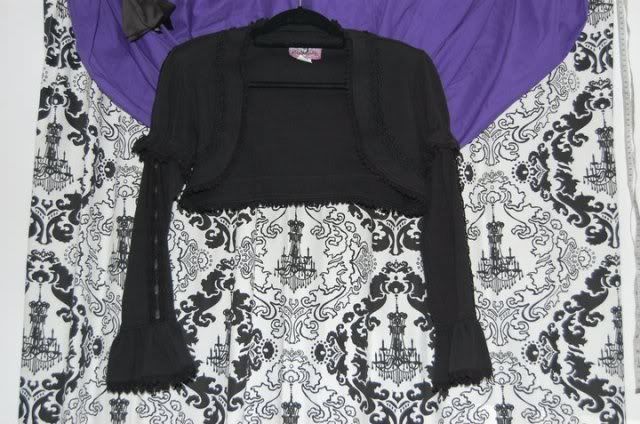 Algonquins Skirt -

SOLD


Small strings at 4 parts of the skirt cinch it up for a very cool look.


Secret Shop Slingback Shoes - $40
Only worn once, very light scuffs on the insides and toe.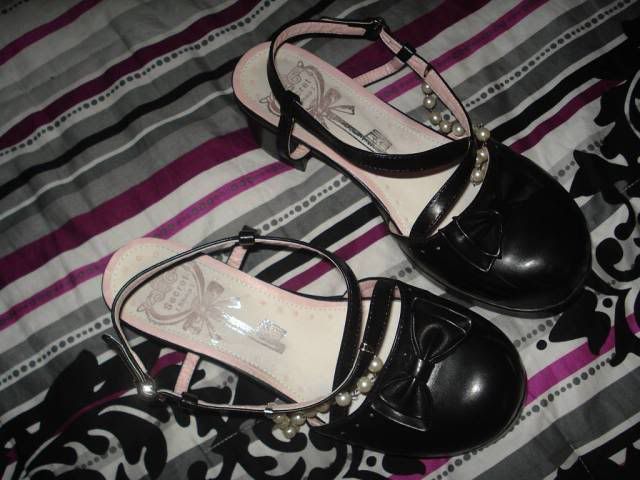 Any questions or need better measurements? Please feel free to ask any questions!