Hello everyone,

I'm searching for Moitie's Church Gate print, JSK version only! Are you willing to let go of yours?

If you'd rather trade, I could offer my Cathedral Print JSK. Please note it would take a while before I'll be able to ship it, since I'm sat at home with a broken toe.

I would prefer to buy/trade for the BlackxNavy colorway, but I'd also love the BlackxWhite one.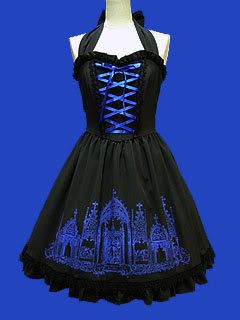 My feedback is here: http://community.livejournal.com/eglfeedback/755989.html
And I also have some in my personal journal.

Thank you for looking!
Hope you have a nice weekend.