Hello lovely comm to start off, here is my feedback: community.livejournal.com/eglfeedback/975199.html



Payment Info


Prices are in US dollars.
I accept PAYPAL ONLY.
NO PP FEES.
I accept holds for a NON REFUNDABLE %20 payment. I will hold your item for 3 weeks, unless we discuss otherwise.
I accept payment plans. I ask that you are able to pay for at least %30 on the first payment, which will be non-refundable. If you backout after committing to a payment plan, then I will leave negative feedback :( I have had bad experiences with payment plans before, so please don't take it personally.



Shipping Info


I live in California, US.
Once I ship an item it is no longer in my control, therefore, I am not responsible for lost or damaged packages. However, if damage was due to poor packaging, then something can be arranged.
Please understand as a busy college student I ship out either MONDAY or FRIDAY evenings. Thank you!



Trading Info


I love pretty much anything except Sax, or Mint colorways. I don't mind the colors on the clothing, but when they are completely those colors, they don't suit me.
My measurements are:
Bust: 34in
Waist: 31in

PROOF:
This Tokidoki Planner will be my proof.


DS/DT

1. Offbrand (Rakuen) Black x White JSK + Headdress + Detachable Bow
Asking: $80 shipped

PENDING
harpsichordhime 3.7.11

I paid $140 for this when I got it, and I know I'm not going to get that back since it is has been worn quite a few times, but I feel that the price I'm asking is fair. Feel free to make offers if you think otherwise :)

This is a used, or as I like to say, loved, JSK. There are a few spots which I'm assuming might have come from tea, which I have not tried to remove and are tiny and not very noticiable unless you look very closely and are shown in the pics below. However the fabric itself and the dress itself are not damaged

It is made out of soft, thick (heavy!) cotton. There is shirring along the back which is very accomodating. When I first got this JSK I had a 38in bust and there was room for more, as well as a 35in waist. I've since lost weight and it feels loose on me, which is a big reason for me selling this. The shirring is slightly stretched out from being worn many times. That being said, if you have my bust measurement (34in) it may be too big.

It comes with a headdress which has been worn once, as I prefer bows, and detachable bow, which you can attach anywhere on the dress, although it was originally on the front of the bodice :)

I am 5 feet 4.5 inches tall and it falls just below my kneecap (without a petti).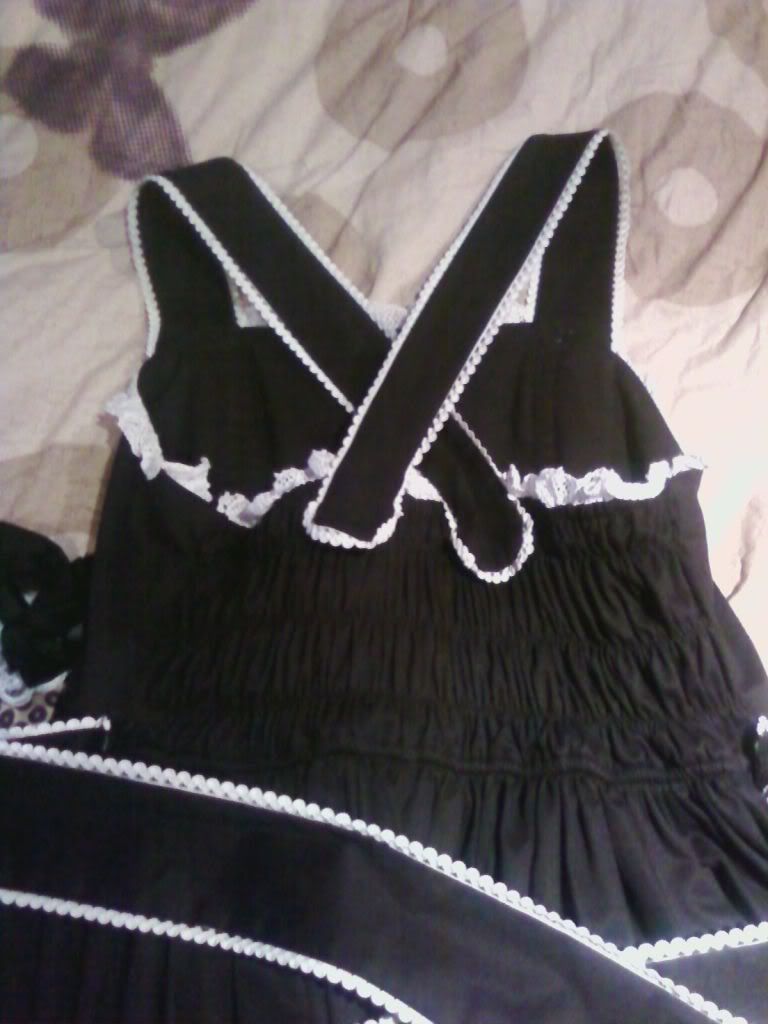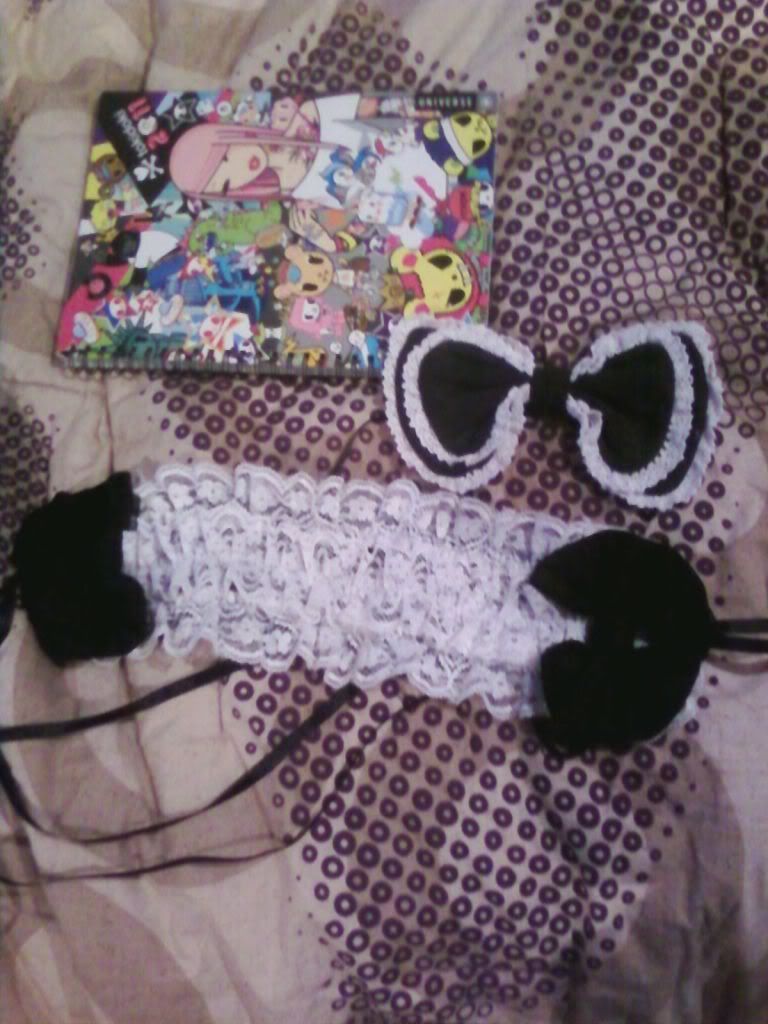 Spots: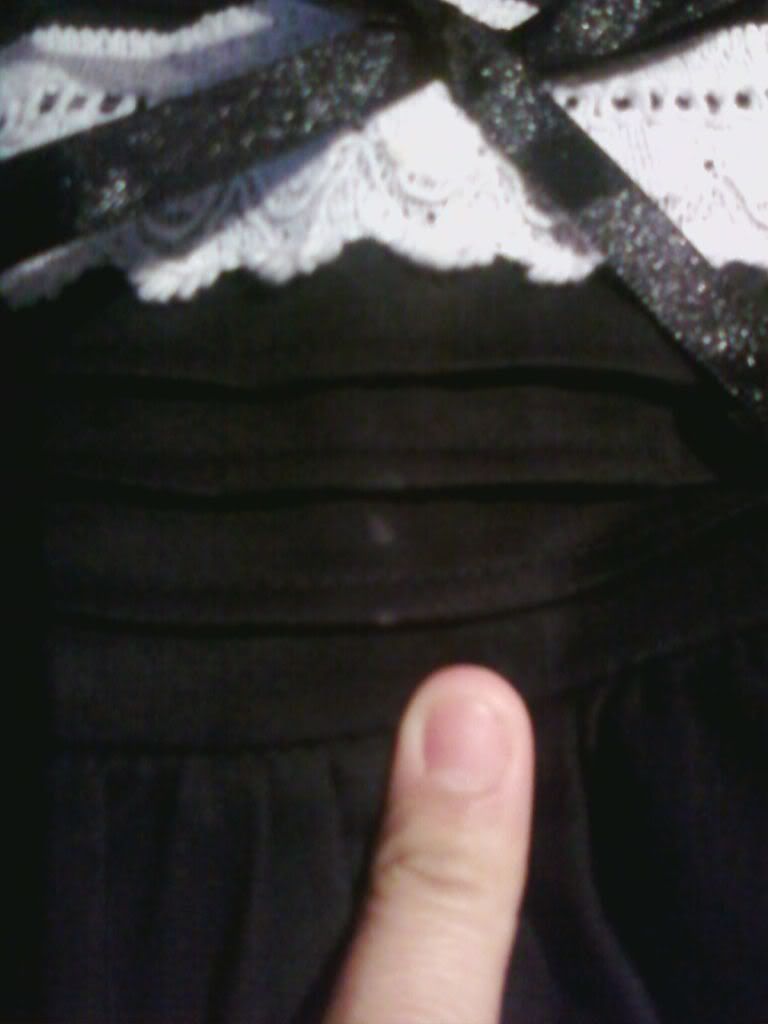 Measurements:
Max Bust: 40.5in
Max Waist: 36in

You are of course welcome to ask me questions! I generally check LJ twice a day. Thank you for your patience!