Guidelines:
~ Feedback: http://community.livejournal.com/eglfeedback/1051770.html
~ I will ship the same day payment is received or the next day the post office is open
~ I ship from Kanazawa, Japan
~ I take paypal only.
~ If you don't like the price feel free to make me an offer! Also open to trades.

Item 2: Offbrand Black Sailor Blouse
Size: M Bust 76-84 cm, 86 cm max; Waist 80 cm max
Condition: Good. Bought second hand and the only thing that seems off is the satin ribbon tie and decoration, which seems to have dulled from age/storage.
Other: Made of polyester/cotton blend. There is no tag indicating the maker, but it's right alongside Bodyline quality-wise. A very nice blouse, it's just not quite my style.
Asking price: $23 shipped via airmail (pp fees already included)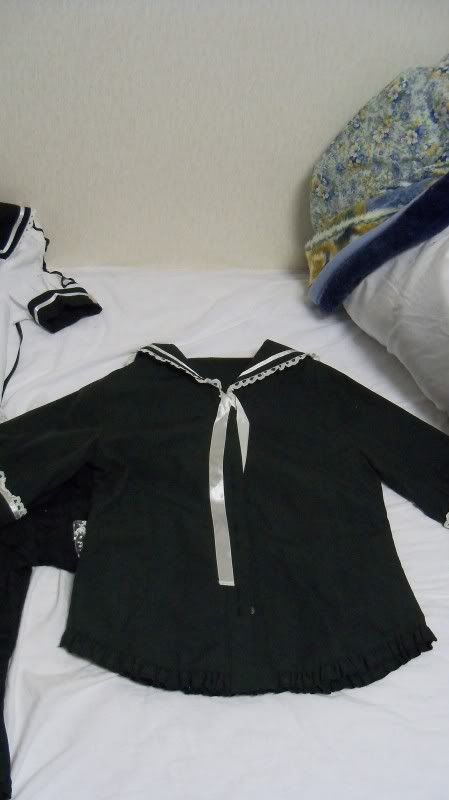 Worn (over cami):


Back:


Collar:



Thanks for looking!

I also have an AATP drawstring tote left here: http://community.livejournal.com/egl_comm_sales/13929560.html#cutid1
Buy both the bag and the blouse and I'll combine shipping plus take $5 off the combined price.