-> I ship from Germany
-> All prices are in Euros
-> egl_feedback: vampire-auriel
-> I accept Paypal and for Germany/Europe bank transfers
-> Shipping for Germany: 4,10€
-> Shipping international: 8,60€ for Europe, for countries outside of Europe please aks me.
-> I ship within one week with DHL and the shipping-price does not include a tracking number.
-> I'll ship with another shipping-service and/or tracking number if you wish, but this will change/ increase the shipping-costs.
-> Prices are negotiable for resonable offers!
-> Advice for people who are allergic: I own cats. I'll try a much as possible to remove any hair from the items before shipping them, but as it could be possible that there are one or two left, I just would like to mention that.

Lavender Metamorphose JSK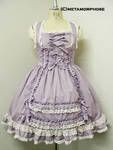 Worn
-
Proof of ownership


I'd like to to trade or sell my lavender Metamorphose JSK. It has been my first lolit-item ever, and my heart bleeds by giving it away but it's not my style anymore. I really would prefer to trade it against the black version of the same JSK or a similar black JSK.

- I've worn this dress many times but it's still in a good condition.
- The bows and the front of the dress are removeanble, so it also could be worn as an Underbust-JSK
- It has two stains which are very very very tiny and very hard to see: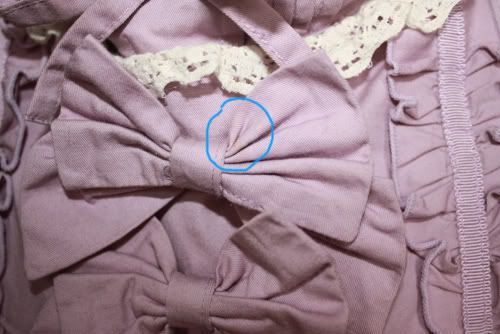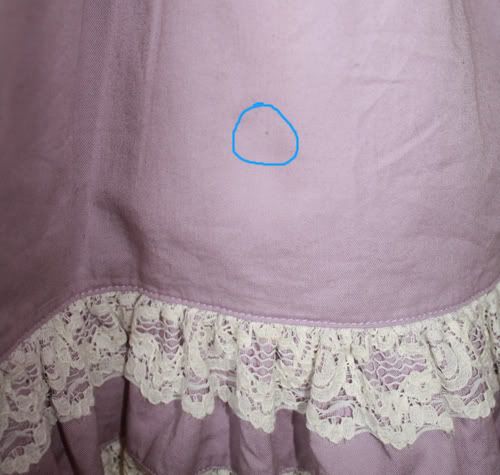 - I changed the postion of the buttons of the straps to fit the dress into my size, but this could be changed back easily.
- I also exchanged the original lacing in the back: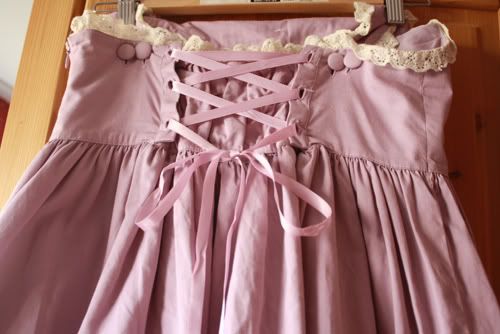 Measurments (according to lolibrary):
Bust: 77cm
Waist: 73cm
Length: 62cm
Well, I actually think those measurments are a bit weird; there is a shiring in the back and my measurments are bust 92cm and waist 76cm, and it did fit me well.
Together with the dress I'd like to sell those matching off brand accessoires for it:



An Alice-Hairband with lace and two little bows and a Barret. If I trade the dress I'd give them away for free if the trader wishes to have them too.

Asked price: Trade against black version / similar black JSK or 150€ + shipping ( + 10€ for the matching accessoires)
. SOLD!
Black Metamorphose Lucky Bag-OP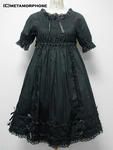 Worn - Proof of ownership

I'm the second owner. Used but in good condtion but the bow-ties are unfortunatetly missing since I moved. :/ I'd like to trade this one against another simple black OP or JSK or Skirt (no Baby-doll!), or sell it.

Measurments:
Bust: full shiring, I think up to 100cm, maybe even more
Waist: free size

Asked price: Trade against another simple black OP or JSK or Skirt or 45€ + shipping.

SOLD, Thank you!