A couple of things first
• Local buyers in the five boros are also welcome to arrange for in-person pickup/exchange.
• I accept regular and CC paypal, and paypal e-checks. To echo the previous statement, buyers in the five boros can also arrange to pay cash or check in person. In the case of checks and e-checks, the item does not ship until the payment clears.
• My feedback page is here! Please don't forget to leave feedback, guys. ♥
• I have nosy cats in my home. I have, to my knowledge, kept them 100% away from everything I intend to sell, but if you get a couple gratis cat hairs, here's my apology up front. I press and lint-roller all garments before shipment!
• I have a problem with buying too many parasols. More specifically, sometimes buying spares of them in case I lose them. Please put them to better use than sitting unused in my apartment! :|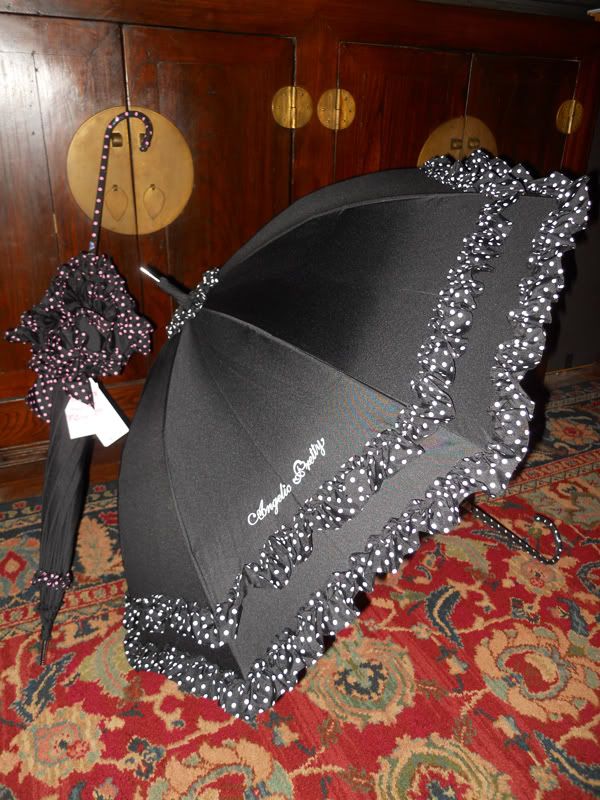 The closed parasol in black x pink is NOT for sale! It's only to show how this style looks closed, I am 99% sure I am keeping the closed one.
Angelic Pretty black x white dot ruffle parasol NWT, $65 SOLD




Has seen some use but isn't stretched or faded or stained in any way. Came with a detachable bow made purely of gross raschel lace that vanished pretty much the day I got this, lol.
Putumayo pink x white cropped hoodie with 2way zipper, $40




Thought these would match the stripes on my yellow MMP, was kind of wrong. The left sock was tried on briefly, then smoothed back into shape. From that one try-on, I can say these are longer than any other pair of AP OTKs I've ever owned! Closer to thigh-highs on me (I have an inseam of 29").
AP Holy Night Story OTKs, NWT, $40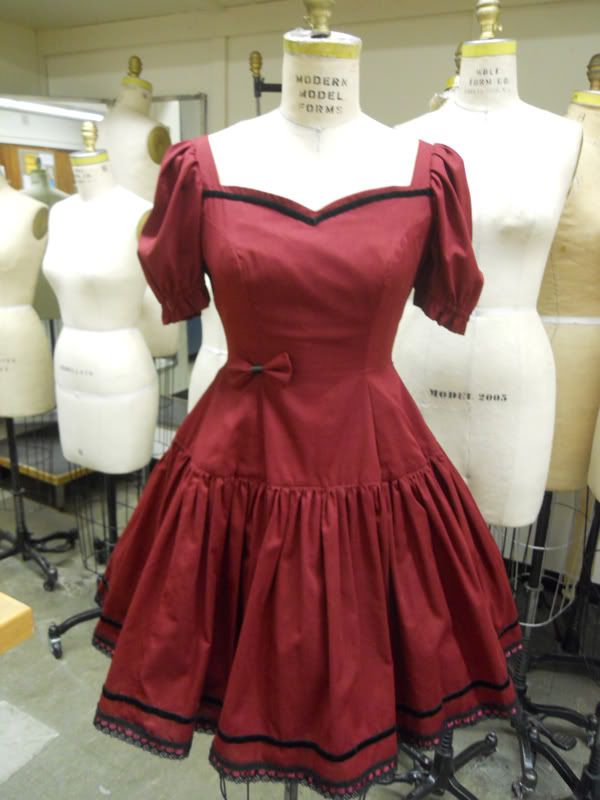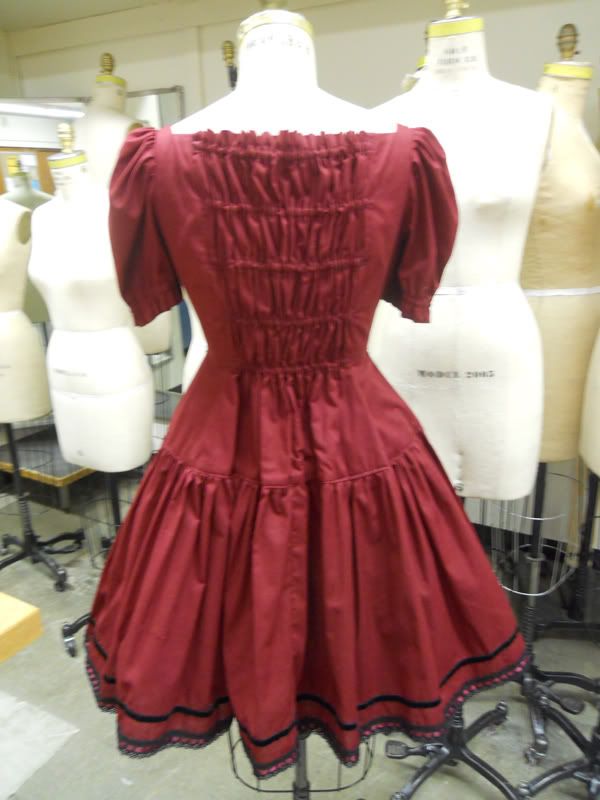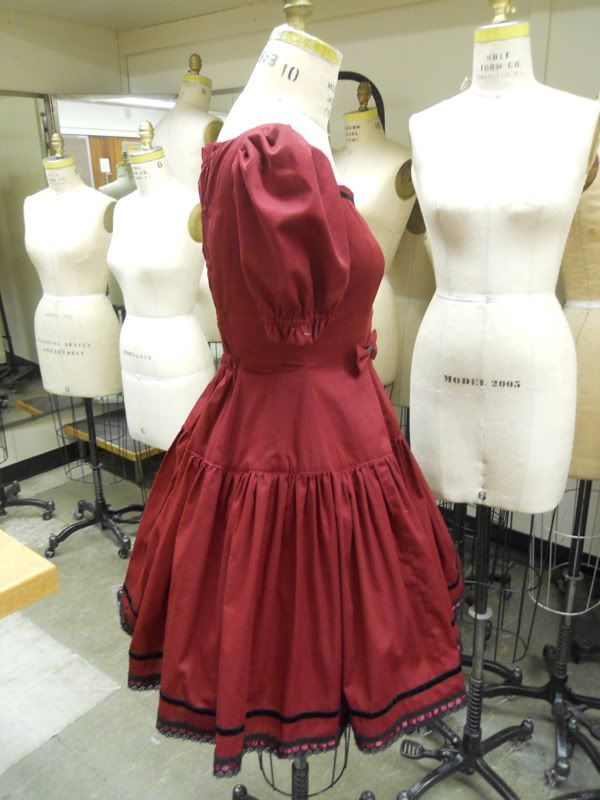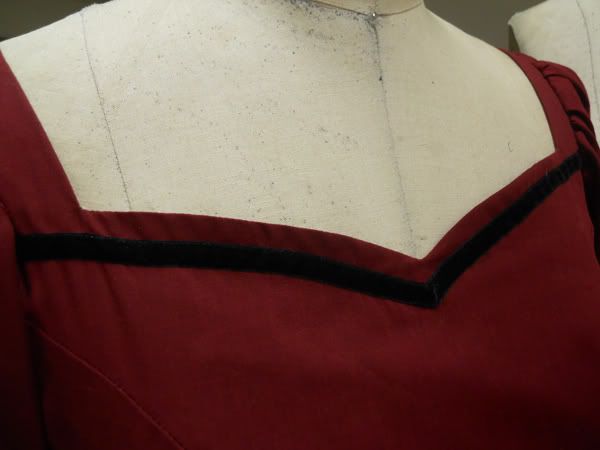 Pictured on a size 10 form (waist 28", bust 38"), which is the minimum size.
Max would be waist 33", bust 43", but be warned it is a little harder to get on over the bust at that size.
Side seam is 7" and skirt length is 22", so better for short-waisted girls!
This was made in 2007, so it is not my best work and has no tag.
However, if you are on the smaller end of the size spectrum and need anything taken in after purchase, I'd be happy to do so, free of charge.
Corazón Caramela bordeaux onepiece, $80 Please see this post for a reduced price!




Pictured on the same form, but pinned back in the front and back shots. Minimum is waist 30" bust 38", max is waist 35" bust 43".
Side seam is 8.75", skirt length is 20.25".
Made in 2006, so not representative of my current work at all; it's not shoddy so much as I just do so much better now, and anyway it doesn't really fit anymore. I just want it gone!
Black x white jumperskirt, $45 SOLD




Bought back in 2006, haven't used it in years; not my style anymore at all.
In good condition, with the exception of some pilling in the back.
Sanrio Momoberry purse, $10 SOLD


REDUCED PRICES!



21 Moschino red dot ruffle parasols NWT, $55 $44 SOLD IN ANOTHER POST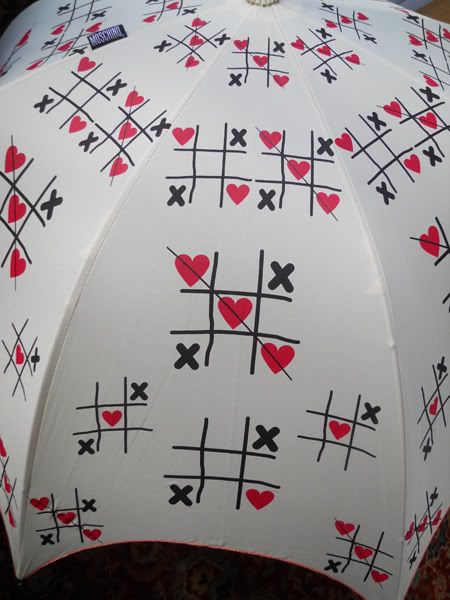 2 Moschino Tic Tac Toe, $75 $60 $48 $39 NO LONGER AVAILABLE




2 1 Moschino pink hearts on black, $75 $60 $48 $39 NO LONGER AVAILABLE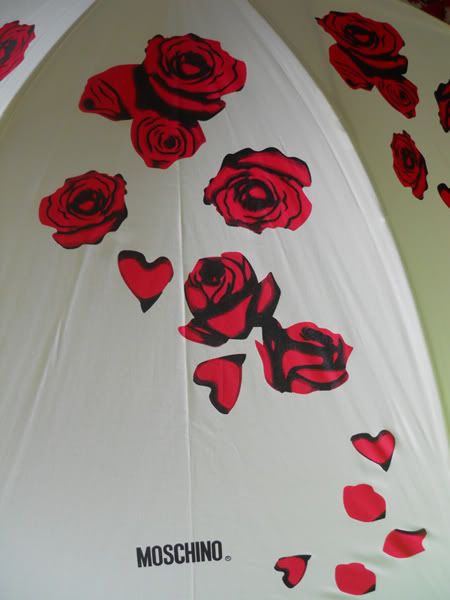 1 Moschino roses, cream, $70 $55 $44 $35 SOLD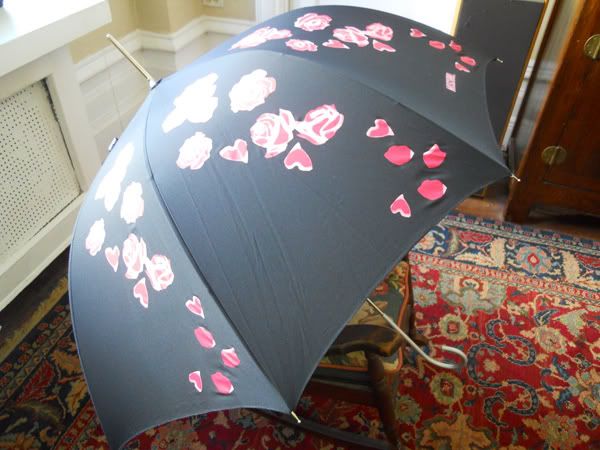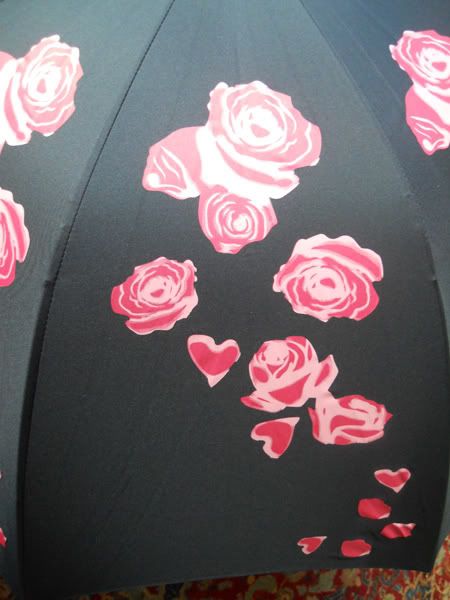 3 1 Moschino roses, black, $70 $55 $44 $35 NO LONGER AVAILABLE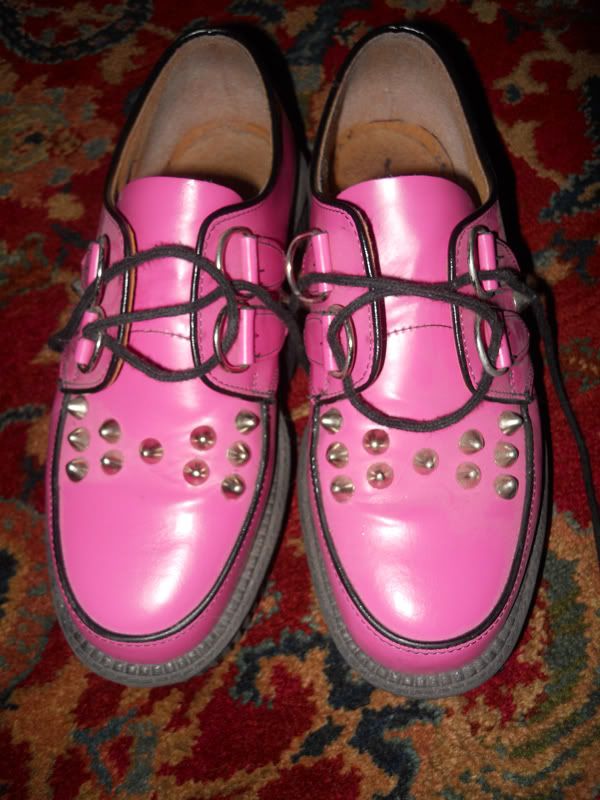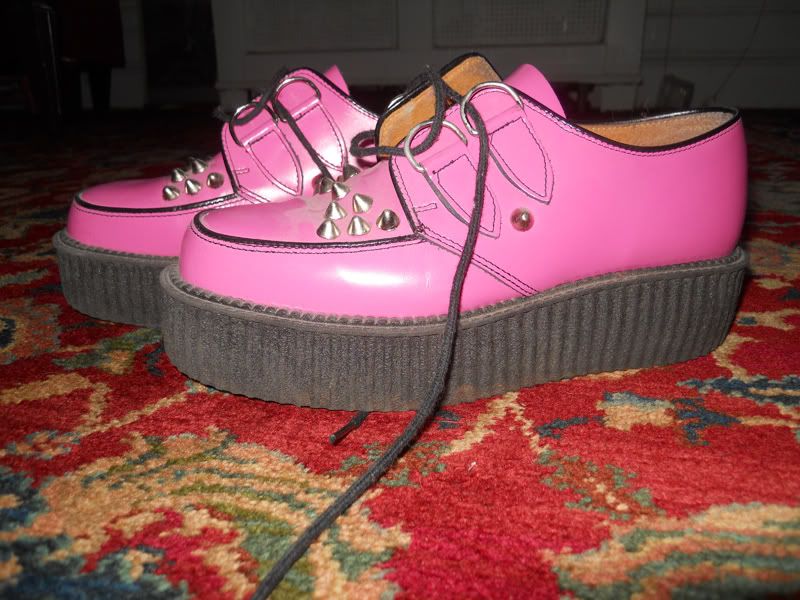 UNDERGROUND pink studded creepers, size men's 7/women's 9 $70 $56.
Some light wear that's barely noticeable.




Striped COPO OTK socks, $9 $7 $5
Never worn, medium thickness and stretch.</s> SOLD



Thanks for looking! ♥