Location: California, USA
Payment Method: Paypal only please.
Feedback: Ebay EGL
I do have 2 dogs that aren't allowed near my clothing, but just letting you know!
Price includes shipping. US buyers have priority.




Dear Celine Poodle JSK NWT -- $75 US | $90 INTL

| Or TRADE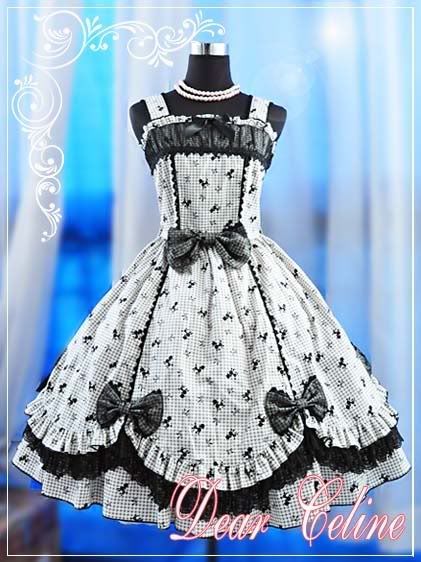 Measurements
Length : 38 inches | 96 cm
Bust : ~40 in | 100 cm
Waist : ~ 32 | 81 cm
Detailed Pics : Proof||Bodice||Print||Back||Tag

Has partial shirring, but there is a lot of stretch. I am a 36 bust and a 28/29 waist using only half the shirring. The dress is lined and the lace is beautiful while soft to the touch. Very pretty dress, but it was much too big on my friend and I.
OLDER SALES (Feel free to post trade offers) :
Angelic Pretty JSK $165 US | $175 INTL or OFFER TRADES