Payment by paypal (fees are included in price).
Shipping takes approx 2 weeks outside Europe and 1 week inside.
Trades according to my wishlist: http://www.flickr.com/photos/47505848@N07/sets/72157623361572277/ I will also look at other Mary Magdalene, Victorian Maiden, Juliette et Justine & Moi-Meme-Moitie items.
Prices are OBO, I'll look at all offers and will sell to the person with the best offer.
I can do payment plans. Just ask me about it. First deposit is non refundable.
I have the right to refuse offers and to not sell to anyone.
Prices are included PP-fees and shipping.
Feedback: http://community.livejournal.com/eglfeedback/546894.html

I am selling my gorgeous Angelic Pretty OP with matching headbow because I haven't worn it for a year now and it deserves some love!

Stock photo: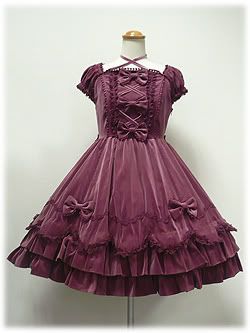 Worn by me:



It has back shirring and I'd suggest max measurements:
Bust Max 94
Waist Max 76

I've worn it with as small as bust : 82cm and waist 65 (worn picture) and it still fit fine.

I would like 370$ Shipping and pp fees included. Shipping is 45$ since it's very very heavy. Shipping inside europe however is a bit cheaper (37$) so you can get a 8$ discount.



Lowered prices on old sales:

IW Violin JSK (size M)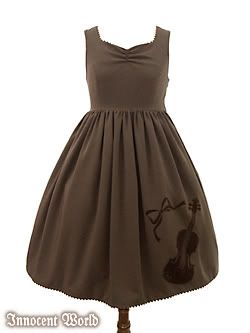 My pic: http://i14.photobucket.com/albums/a346/nihonnohime/Saljblilder/sell053.jpg

New with tags, brown x brown colourway. Has Back shirring and corset lacing over shirring.
Measurements:
Bust: Max 90
Waist: Max 74

Price: 220$ (original is 260$) 200$ Shipping included! SOLD!


ETC Pale Pink Polka Dot Dress




A lovely jsk by ETC with beautiful lace. Used several times by me. A dearly loved Otome-kei styled dress. Selling because I'd rather make room for a longer dress. I'm 166cm/5'4.5 and it hits me right above the knee.

Bust: 88cm/34" MAX
Waist: 72cm/27" MAX

Price: 150$ 130$ Shipping included!

Thanks for looking!