Hello!
i need some cash so i'm getting rid of my items here...

I am located in NY, USA, and prices will include paypal fees and basic shipping for the US (priority mail)
All items have not been near any animals, and will be ironed before being sent out!
i take very good care of my things so gently used might as well be like-new.
i can ship out Tuesdays, Thursdays, and Fridays.
if you think i'm asking too much, please feel free to tell me!
i'm also tentatively up for trading for things (need money).. i like classical and the darker side of sweet, black, and stand-collar blouses. my big WTB is a Queen's Coach skirt in black x black though.



this little guy and my sheets will be my proof! ( the very hungry caterpillar, ftw! :3)




~~~~~~~



AATP pants- 28 inch waist, 17 inch thigh cuff, overall length 20, pockets, faint pinstripes, thick cotton. Brand new without tags, bought off mbok but it turns out it was the smaller size and its too much work to modify them without my sewing machine. my loss, your gain! C: i think i saw these on the website like two weeks ago ( correct me if i'm wrong...) asking 90 USD ON HOLD



Handmade Caplet- 16 inches around neck, 17 inches long, elasticized lace and giant fastner clip with bow. i made this for myself years ago, so the one seam is a bit rough, but it doesn't show at all when worn. it looks really elegant and nice, but my hair always gets in the way to the mandarin collar... the second pic is truer to color. asking 20 USD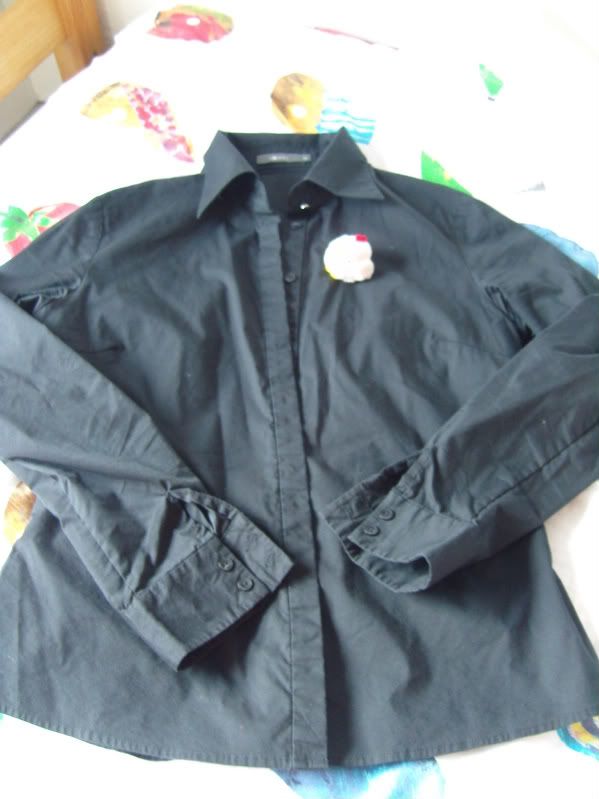 Offbrand plain black blouse- gently used, invisible buttoning, ~36 bust, ~36 waist, c24 inches long, 23 inch sleeve. it had a button-on jabot that gave the image of a judge's robes, if you're interested i can have that shipped to you next time i can get things from home. it looks a tad wrinkly but i'll be ironing it before sending it out.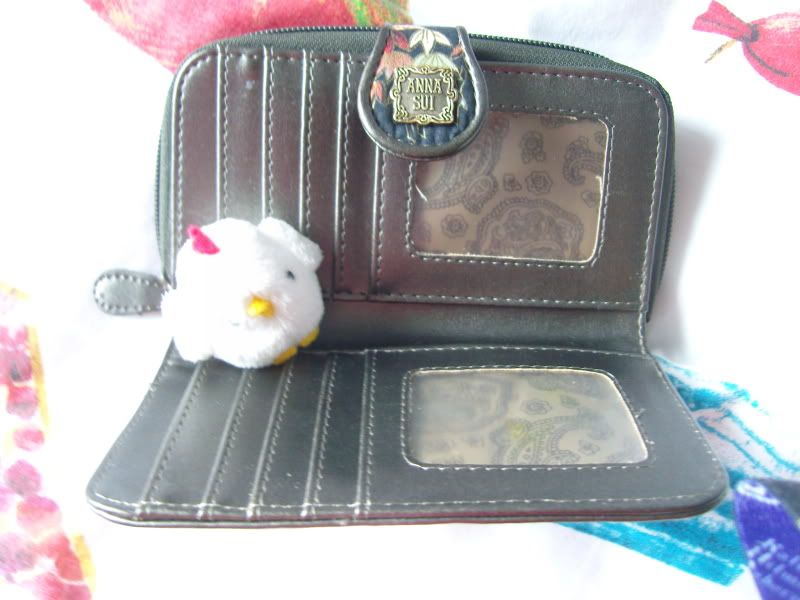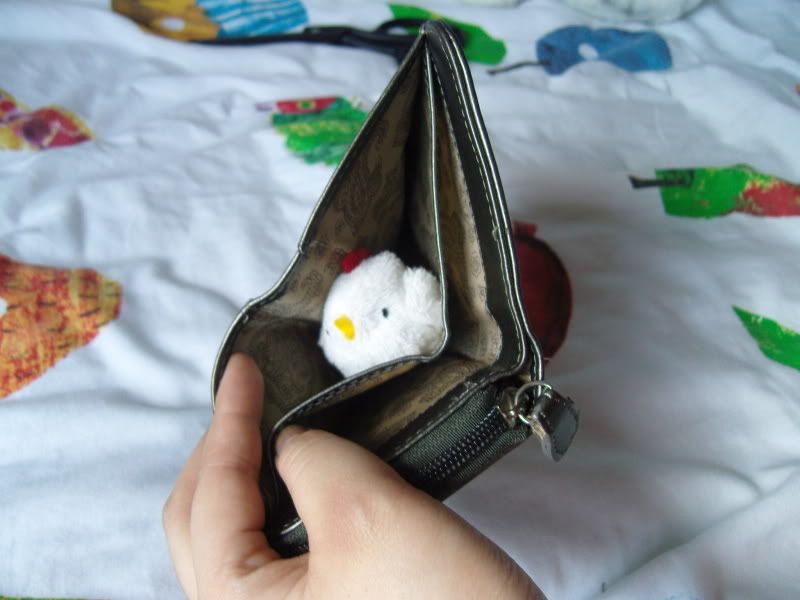 Anna Sui wallet replica - Gently used. 8 card pockets, 2 side pockets, 2 money pockets, divided coin case. Bought in Shanghai, but i never quite got used to using it. i found it unusually large (from a small wallet) but its large... the coin purse could hold a blackberry and still look normal... i used it for about a month before giving up. 35 USD ON HOLD


Anna House OP - headbow- in Brown. XL size at least 32 inches, with generous shirring, i'm 36" around and i feel it could stretch a bit more.33 in long. Bought in Hong Kong about two years ago, only wore it once. comes with headbow! the headbow i got off the sales community,and has moveable bows! i'd like to trade for something with this, but if not, then asking 40 USD SOLD

AAtP stripe knee-high socks- brand new, size 22-24. Came brand new from a set on mbok, i don't need them... asking 25 USDSOLD