Hello Lovely Community!

To get things started here is my feedback: community.livejournal.com/eglfeedback/975199.html





Payment Info


Prices are in US dollars.
I accept PAYPAL ONLY.
Priority goes to whoever leaves their PP first, and whoever will pay in full first.
I expect buyer to pay for HALF pp fees. THESE ARE NOT INCLUDED IN PRICE
I accept holds for a NON REFUNDABLE %20 payment. I will hold your item for 3 weeks, unless we discuss otherwise.
I accept payment plans. I ask that you are able to pay for at least %30 on the first payment, which will be non-refundable. If you backout after committing to a payment plan, then I will leave negative feedback :( I have had bad experiences with payment plans before, so please don't take it personally.



Shipping Info


I live in California, US.
Once I ship an item it is no longer in my control, therefore, I am not responsible for lost or damaged packages. However, if damage was due to poor packaging, then something can be arranged.
Please understand as a busy college student I ship out either MONDAY or FRIDAY evenings. Thank you!



Trading Info


I love pretty much anything except Sax, or Mint colorways. I don't mind the colors on the clothing, but when they are completely those colors, they don't suit me.
My measurements are:
Bust: 34in
Waist: 31in

PROOF:
This Tokidoki Planner will be my proof.


DS/DT


1. Rakuen black and white skirt

Asking: $40 Shipped SOLD to
emmapoe 2.15.11
I paid $60 for this and I've only worn it once outside the house and tried it on a couple times after that but otherwise it's in good condition. There is one small stain/mark as shown in the pictures, it is not very noticible. I have not attempted to remove it. I don't have a stock picture as I bought the only one Rakuen had and they took it down shortly after my buying it.

It has a detachable bow with a pearl strand, and non-detachable waist ties. There is a combination of soft lace and scratchy lace along the bottom, which is shown in the pictures. Fabric is nice. Fun for just wanting to dress up :)

Measurements:
MAX Waist 32 in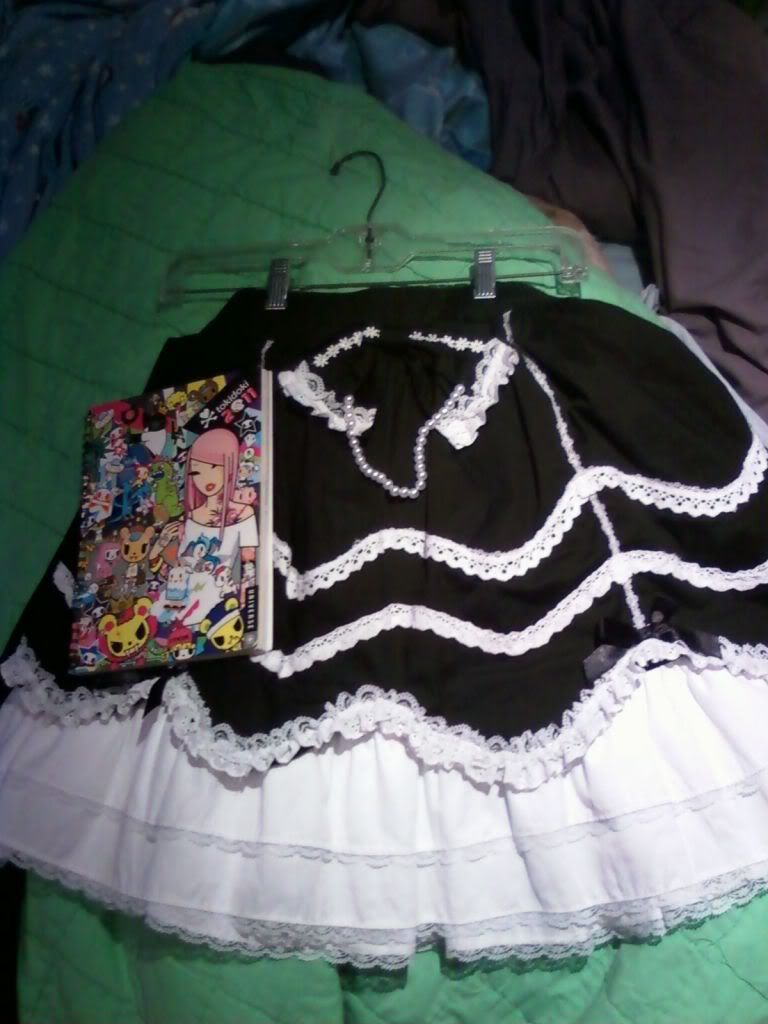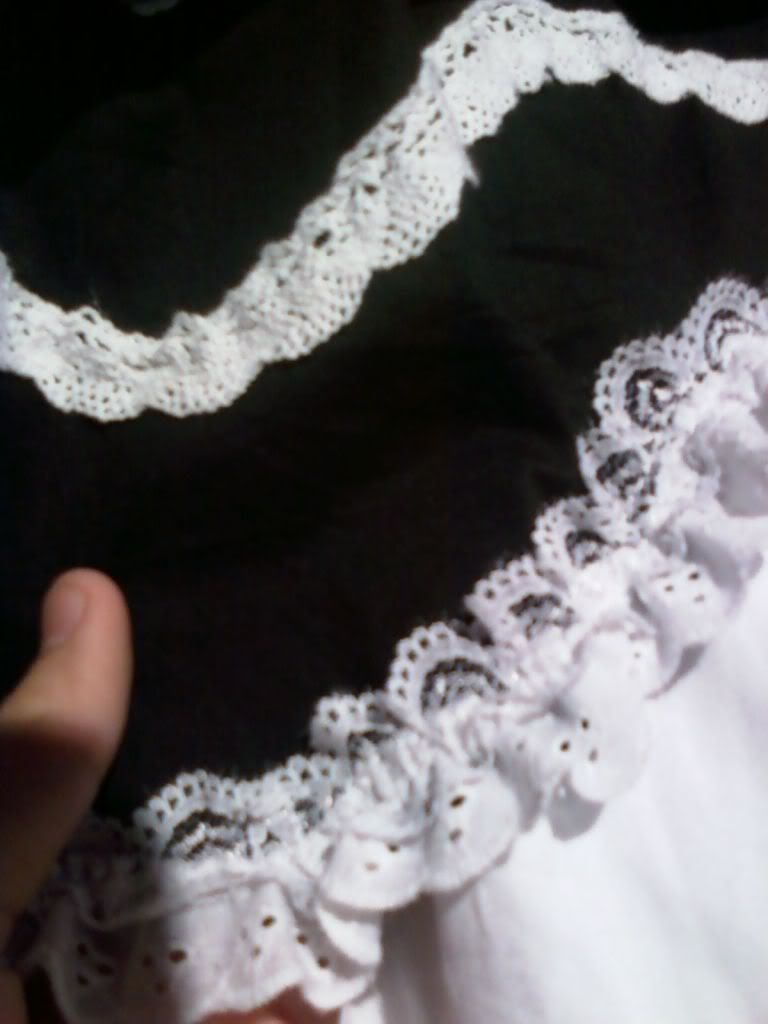 Small Stain:


2. Bodyline Velveteen Jacket Size: 2L

Asking: $15 Shipped

Bought from another member of the comm. I paid $15 for it so I just want to get that back. It's only been tried on. I literally just recieved it, tried it on, and decided it didn't suit me. It's rather cute! I have a 34in bust and it is baggy on me in my opinion. Has some cute corset-lacing and lace trim on both the sleeves and the bottom of the jacket.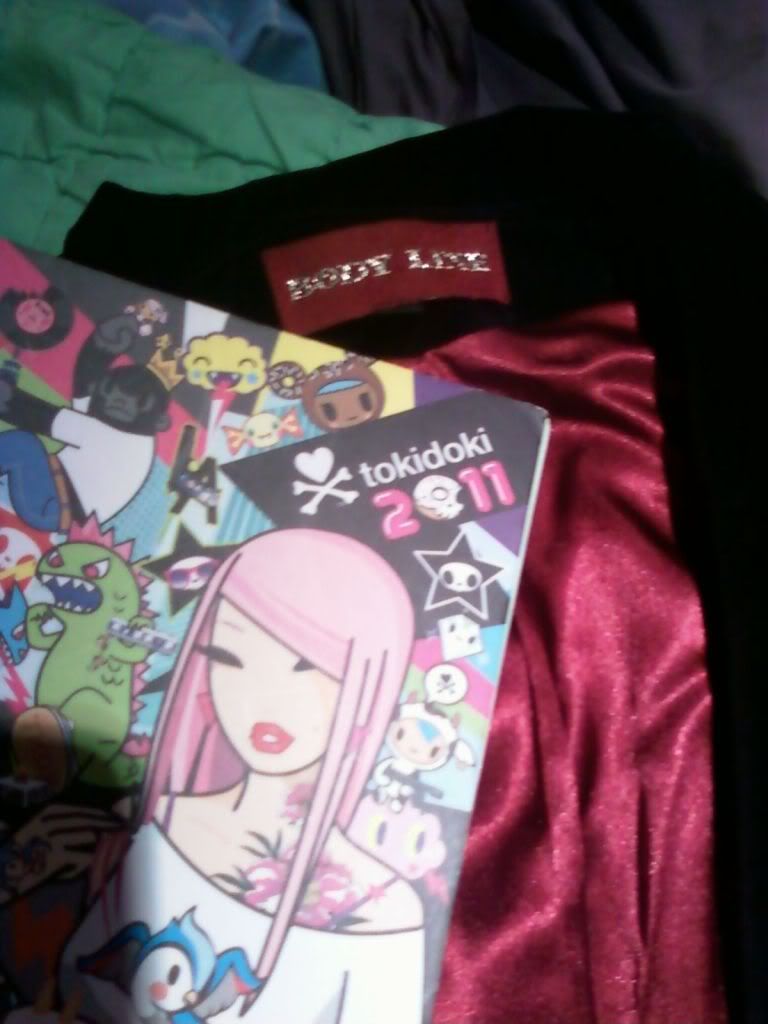 3. Bodyline Music note JSK Black x White

Asking: $40 shipped SOLD to
trrick_starr 2.15.11

I paid $45 dollars for this when I got it I think. I wanted this JSK for as long as I can remember and I still love it so,but since I've gotten it I've worn it maybe two times. It deserves a better home. Its only been worn twice, no stains, no markings. It's not on the website anymore as far as I know.

Amateur Measurements:
MAX Waist 32-34 in approx. I am a 31 waist but I think I was 33 when I purchased it and it fit.
MAX Bust 35-36 approx. I am a 34 and there appears to be more room. You can remove the lacing as well I would think.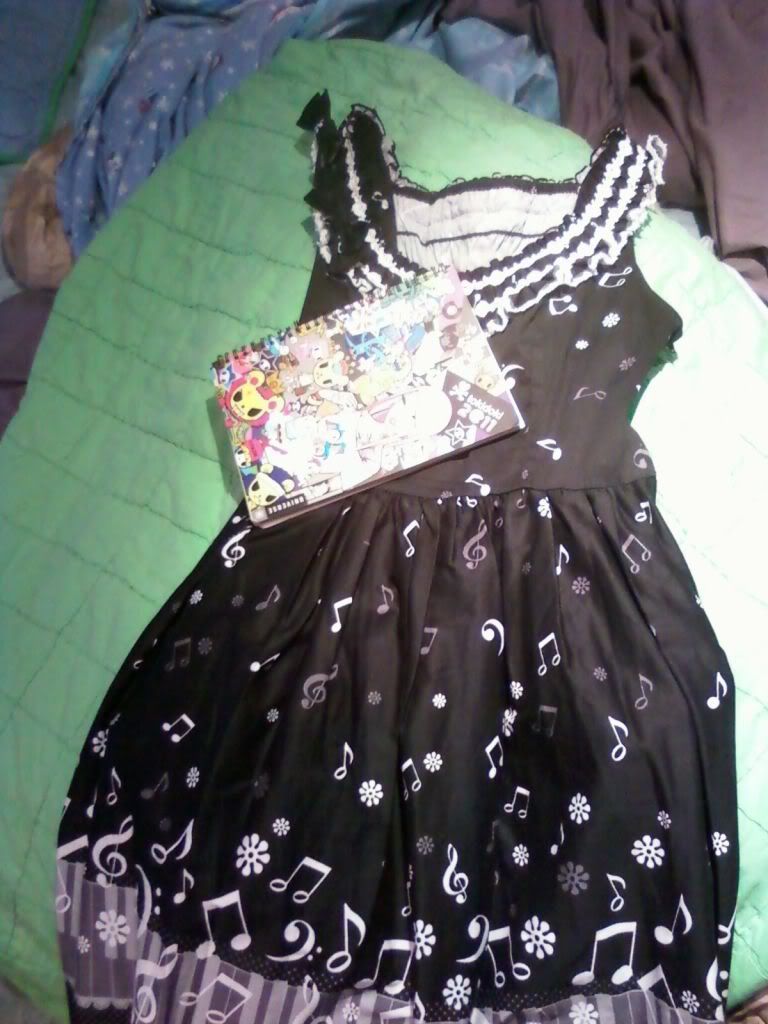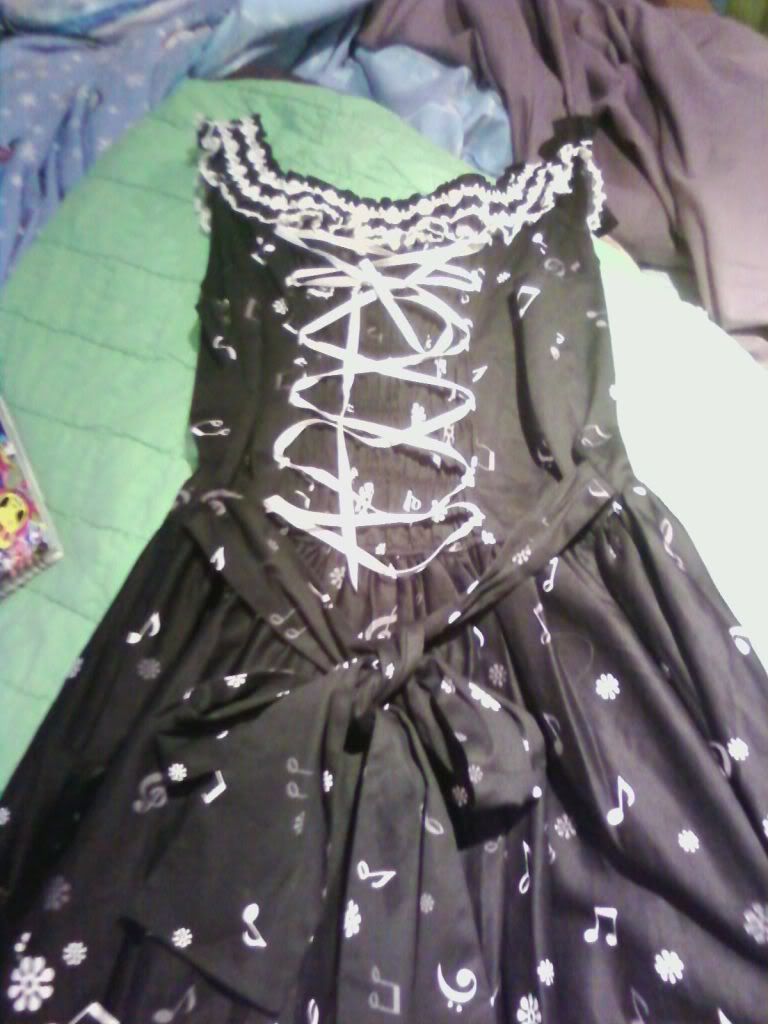 You are of course welcome to ask questions. I generally check LJ twice a day. Thank you for your patience!