A couple of things first
• Shipping is free to anywhere! I can also add tracking upon request.
• Local buyers in the five boros are also welcome to arrange for in-person pickup/exchange.
• I accept regular and CC paypal, and paypal e-checks. To echo the previous statement, buyers in the five boros can also arrange to pay cash or check in person. In the case of checks and e-checks, the item does not ship until the payment clears.
• My feedback page is here! Please don't forget to leave feedback, guys. ♥
• I have nosy cats in my home. I have, to my knowledge, kept them 100% away from everything I intend to sell, but if you get a couple gratis cat hairs, here's my apology up front.




Angelic Pretty Recital red jsk NWT, $340
Bought it in the hopes of resizing using the waist ties as spare fabric; decided that would never work out once the shopping endorphins wore off, lol.




Angelic Pretty Recital red headband NWT, $45
Buy as a set with the jsk for $360 and save $25!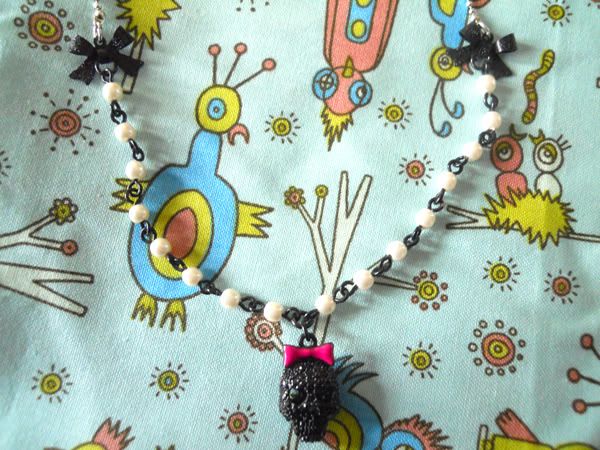 Betsey Johnson skull and bow necklace (16" total length plus 3" extender) NWT
I have three of these (technically four, but only three to sell) because I have boundless paranoia and financial irresponsibility.
$30 each




NWT Betsey Johnson earrings! I do not have pierced ears. I thought I would save these for when I did, or maybe convert them to clip-ons, but I don't have the patience or expertise to do this nicely, probably.
Bows: $22
Hearts: $22 SOLD
Locks: $25




Betsey Johnson heart grenade (I assume) ring NWT, $20
Larger size! A thumb ring at best on slimmer-fingered hands, but great for anyone with a ring size 8 (or if you wear size 7s as pinky rings like me).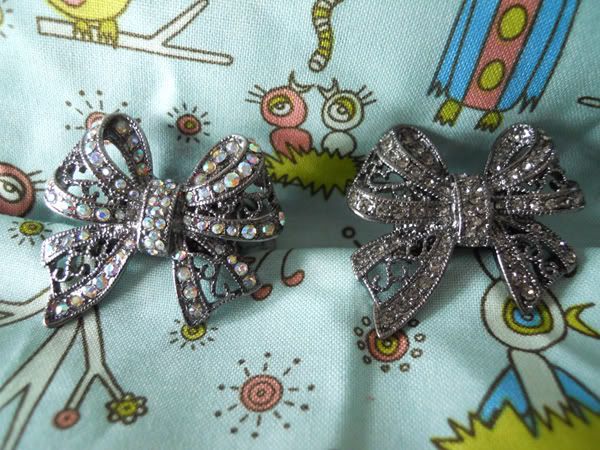 Stretchy bow rings, $10 each
They cut off circulation in my pinkies hardcore, so I would put these at a ring size 6, maybe a 7 on ring fingers or pinkies. I have two of the multicolored ones because I thought they were extra-boss.




Double finger bow ring(s), $12
I also have two because I thought it would be boss to have one on each hand, but they are not for chubby digits. I'd put these at a size 7, maybe 6? (for skinny fingers lol)




Forever 21 netted feather hair clip, $5
Got it for halloween and ended up wearing something else, never really wore it for longer than a minute lol. SOLD




H&M feathers and netting headband, $5
And yes, it will ship in a small box to keep from being crushed out of shape. SOLD


Thank you for looking! ♥
And don't forget, I still have a bunch of parasols and umbrellas here!