Hello!



Welcome to my current sales!

Things to know:

-I wont hold items more than 24 hours.
-I don't do payment plans
-I ship worldwide
-Paypal is the only way to pay unless you live in Finland, then I will settle for bank transfer!

-Shipping without tracking will be cheaper but I'm not the one to blame if the items gets lost, and there wont be NO REFUNDS.

-These items have not been near any pets
-Ask me anything!


Feedback: here




Angelic pretty knit bolero ---------SOLD---------

90€ + shipping with tracking

Europe: 10,50€

Other countries: 17,80€


Stock picture:


Mine: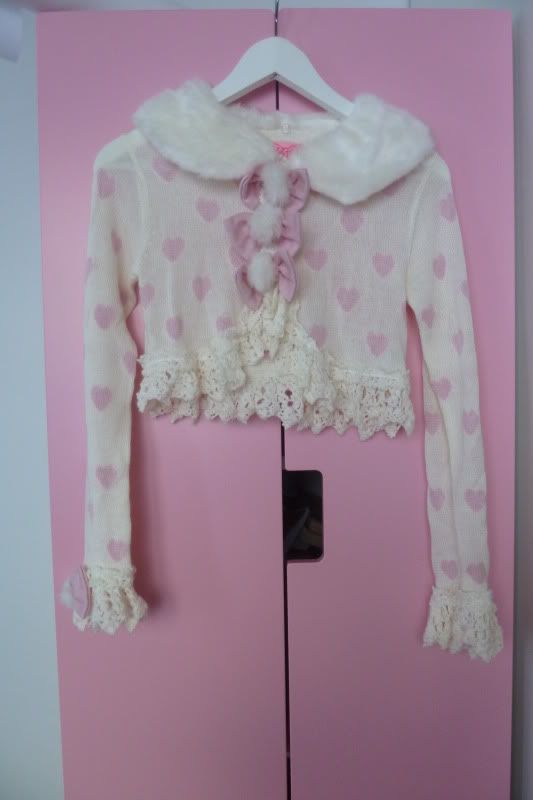 My little pony lunch box + bottle
These are so adorable, and in great condition, but I have already another set so this one is for you :)
Price: 35€ + Shipping with tracking
Europe: 15,95€
Other: 28,30€
Rose melody Bunny JSK.
--------SOLD--------
This is PERFECT for plus size! Has waist ties.

Measurements:

Height: 95cm
Bust: 105cm
waist: 90cm

Price: 30€ + Shipping with tracking

Europe: 15,95€

Other: 28,30€
Bodyline cake print dress sold out from BL page
Great for plus size, but works for thinner figure too since it's shirred and has waist ties :)
Measurements:
Height from shoulder: 88cm
Waist: 95cm
Bust: 109cm
Price: 28€ + shipping with tracking
Europe: 15,95 €
Other: 28,30 €