INFORMATION:

• You can find my Feedback here
• All prices and costs are in Euro
• I also accept offers via PM :)
• My house is smoke-free and I do own a little dog, but my Lolita clothing is kept in my wardrobe.
• Please ask if you have some further questions :)
• No holds! Please just ask if you really want to buy!
• I'm the first owner of both bags!

Payment:
• Paypal preferred
• EU bank transfer
• NO exchange or refund!

Shipping:
• I'm shipping from Austria (Europe) to worldwide
• Insured shipping preferred
• Insurance will only cover the stated amount
• I am always searching for the cheapest shipping method
• If you want me to mark your package specifically please ask!
• I'm NOT responsible for lost, stolen or damaged packages!
• I'll use the adress which is given on paypal

Angelic Pretty Twin Heart Bag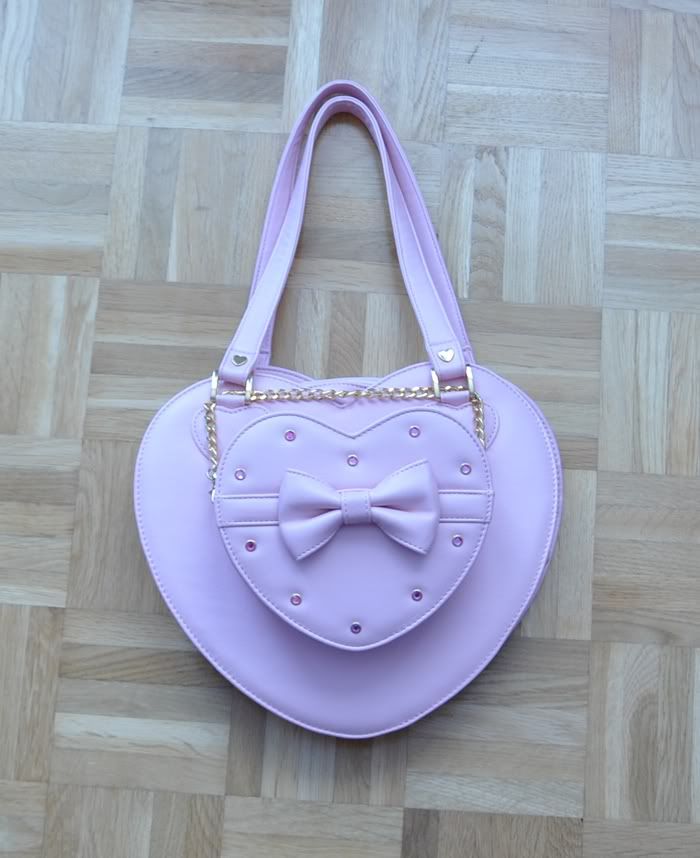 Proof of ownership

Color: pink
Condition: Perfect! Used just 2 times

Price: 100€




Kidsyoyo Pony Bag

Color: whitexpink
Condition: Perfect! Used just 2 times.



SOLD!


Thank you!


Thanks for looking! :)