Here are some things to note before my sales:

- All prices are in USD and do not include shipping or PP fees.
- No holds without a nonrefundable 50% deposit.
- I accept Paypal only.
- Domestic shipping will include tracking. International shipping will not, unless you are willing to pay the exorbitant fees.
- If you have any questions or would like to see more photos of the items, feel free to ask!

NOTE ABOUT SHIPPING QUOTES: I don't own a scale, so I cannot provide an exact shipping estimate, unfortunately. I will provide an inexact estimate before shipping; if the cost is lower than my quote, I will refund you the difference. If it is significantly higher, I will ask you to pay the difference.

My feedback is HERE. More feedback on my etsy page, as well.

Bodyline Love Nadia high-waist skirt in pink:



Tag
BRAND PAGE



Condition is new with tag. Only taken out to try on. I like this piece a lot, but it doesn't fit with my style. Would go well with the hoodie!

PRICE: $23 OBO

Offbrand Jesus Diamante-style rose heels in pink, US size 5.5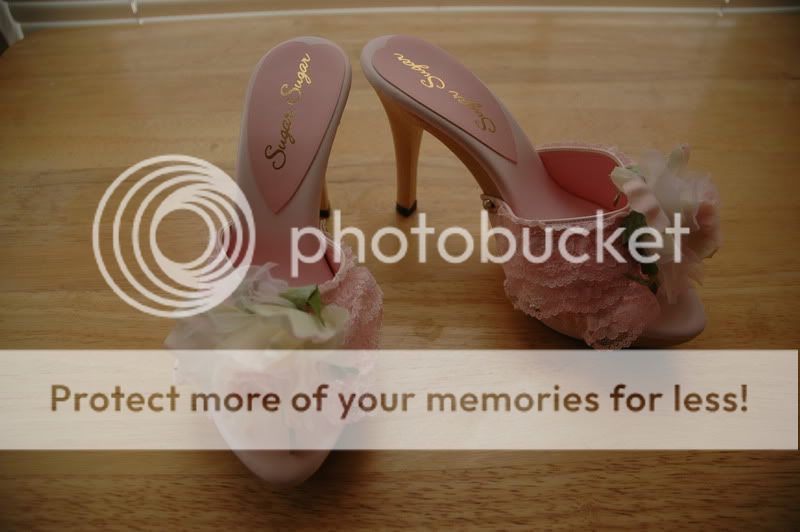 Soles | Side view | Lace detailing



Condition is unknown - I bought these from Y!J through a shopping service. They look good as new, and I have never worn them outside, but I don't know if the previous owner has worn them. The shoes are in excellent, like-new condition, which leads me to think that they are new, but you never know!

The pumps fit me perfectly at US 5/EU 35 and I would recommend them for another girl in the same size range, up to a US 6 or EU 36. I wouldn't recommend anyone with feet larger than that lest your toes stick over the edge. The 4" heels are not for the weak-willed! The shade of the pink matches BtSSB's pink very well.

PRICE: $45 OBO

BtSSB Princess Drop JSK is HERE!