Sales Rules

- All items shipped from 92092, California, USA
- First to pay asking price and leaves paypal gets priority
- Prices do not include shipping
- I do ship internationally as well
- I bear no responsibility for the package once it's left my hands unless you purchased insurance
- Feedback here http://community.livejournal.com/eglfeedback/224166.html

Baby, the Stars Shine Bright Bunny Bear Bag in White




In great condition! I got it from another LJ user awhile back. The fur and lace on the bunny bear is clean. The lace is a bit wrinkled from storage. The straps do have a bit of dirt on them, but you can unhook them and put them in a pillowcase and toss them in the washing machine. I've included a few more pics below. This is the MEDIUM sized bunny bear.

Strap
One paw
Another paw

Price: $120+ shipping

TutuAnna Fairy Tale Tights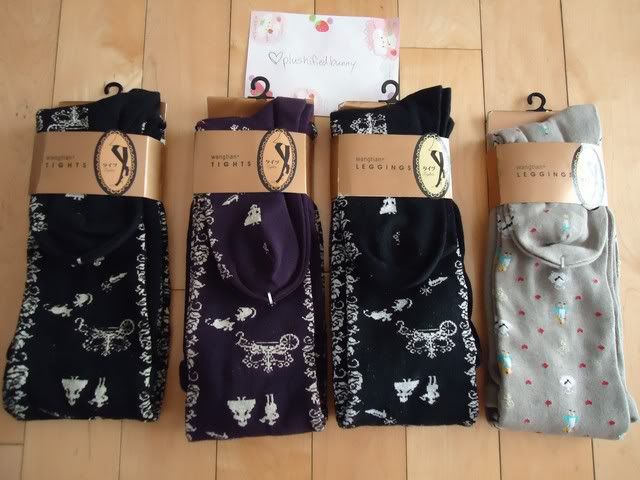 I got these socks in a group order earlier this year. However, I don't see myself ever wearing these D: They're all brand new! The first 3 have a cinderella motif and the last one is alice in wonderland. They all have bits of glitter in them :) They're the same ones TutuAnna sells haha. PURPLE AND GREY LEFT.

Colors from left to right:

Black x Gold SOLD
Purple
Black x Silver SOLD
Grey

Price: $15+ shipping each

If you have any questions let me know!