- The prices do not include shipping and are in Euros.
- Paypal only, no extra fees :)
- I'm not responsible for lost, stolen or damaged packages.
- The one that can pay first, or highest offer will get priority.
- I've got feedback here
- I have cats and a dog, so allergic buyers beware.
They aren't allowed in my room, where I keep the items I sell, but sometimes one manages to sneak in.
- To convert currency, use XE


- Shipping includes the price of the packaging!


- Don't be afraid to haggle :)



Snow white V2 wig: €19,-
Quantity: 2 left
The ones that I'm selling is 100% new and never taken out of the package.
Lovely black wig with very soft fibres and big loose curls to give
a snow white look.



Black curly wig: €24
New and never worn! Beautiful black wig, with loose curls and soft, low shine fibres.
It's reccomended to brush the curls before you wear the wig, for a more natural look!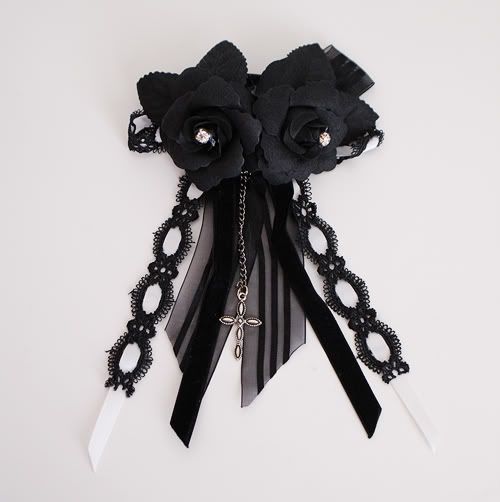 Gothic hair corsage/pin: €12 or make an offer
Selling because I already have one in BxW!
Lovely hair corsage, wich can also be used as a brooch because it has a pin and a hairclip on the back!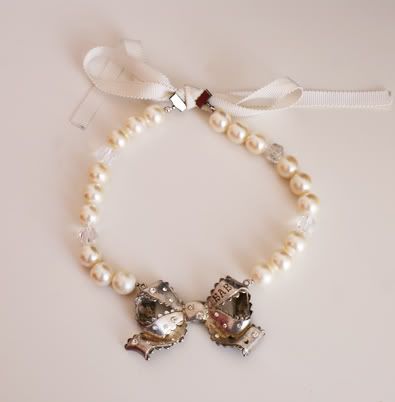 Baby the stars shine bright necklace: €32
Really nice Baby necklace, got it off this community but never wore it myself!
It misses a couple of stones and could use some TLC (for the silver bow), but it's still a beautiful piece!



back | print detail

Forest animals band
JSK:
€115

Never worn, only tried. Isn't really my style so I have no clue what to coordinate it with... it's an absolutely gorgeous
print and well constructed JSK that goes great for a classic, or even a bit more sweet look!
Has shirring in the back and waist ties!

Measurements: has shirring, so it can go bigger, ask me if youre not sure if it will fit!

It can also go smaller due to waist ties :)

Length: 92cm
Bust: 78cm unstretched
Waist: 64cm unstretched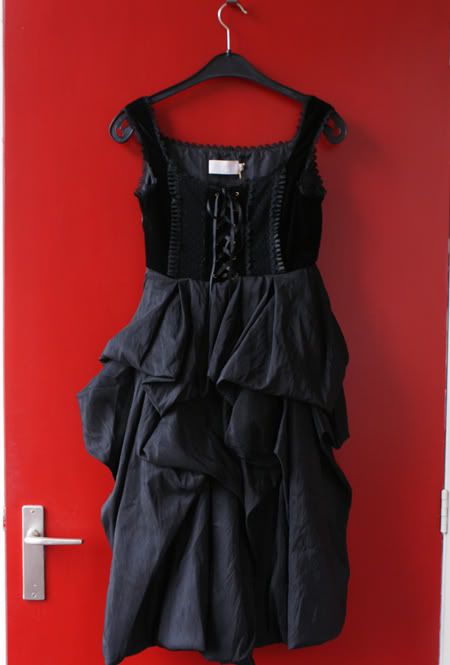 Westmend velvet bodice JSK: €60
New with labels, never worn and only tried on.. it's just way too big for me :(
Comes with matching gloves :)

Measurements: Size M
Bust: 85cm (might go a bit bigger)
Waist: 70cm
Length: 96 cm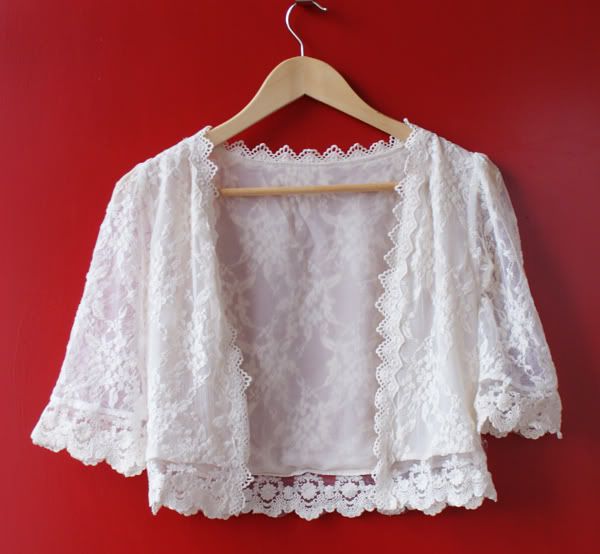 close up details 1 - close up details 2 - pictures of the same cardigan worn but in cream

Pure white lacy cardigan: 20 euro (or make an offer)
The pictures show it as off-white, but the cardigan is pure white.
New and never worn, a beautiful cardigan made from high quality lace (as you can see for yourself on the detail pictures)!
The sleeves are quite small, so it's not plus size friendly, but apart from that it can fit a wide range of sizes!