-Shipping with USPS
-Willing to ship worldwide
-Insurance not included but may be purchased, please ask
-I have lots of positive feedback at eglfeedback (+65) and in my journal (+21)
-Priority to whoever can pay the full price or highest first
-Paypal fees are stated per item
-Extraneous comments will be deleted
-Questions? Please don't hesitate to ask! :)


Midsummer Night's Dream JSK : type I

SOLD



Asking Price: SOLD
no paypal fees

Shipping within US: $16 (includes tracking + insurance)
Shipping worldwide: $40 (w/ tracking + partial insurance)

proof

Worn once, excellent condition (like new)
My asking price is about what I paid (maybe even a bit less than I paid) before shipping. It pains me to sell this because I really adore this dress and print- but I have finally come out of denial that it doesn't fit me (it is a little too big). So, I plan on buying the skirt version if I can have this sold. I can take more pics if interested.

-----------------------------------

Baby, the Stars Shine Bright Bustier (pink, left)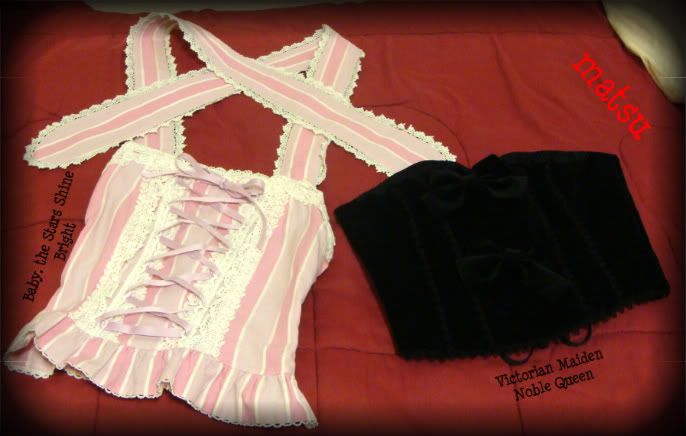 Asking Price: $30
add 4% of total for ppfees

Shipping within US: $4.50 (w/ tracking)
Shipping worldwide: $6

Overall good condition, however the previous seller added an extra band of shirring in the back to make it fit smaller sizes. It's removable if needed and if requested, I can do that. More photos available upon request.


Thank you!