- All prices include shipping

within Germany


- I ship 1 - 3 days after receiving the payment
- Item will go to the first person who gives me their Paypal address
- I am not responsible for packages lost or damaged in the mail
- Paypal or european bank transfer only
- My EGL feedback: community.livejournal.com/eglfeedback/366701.html


I would like to trade these two dresses. I am mostly looking for sweet or classic items and only for brand, no gingham patterns please. Any color is alright except for black (unless there is a print on it), but I might consider it, just show me what you got! :)

I would also sell the dresses:


BTSSB JSK in black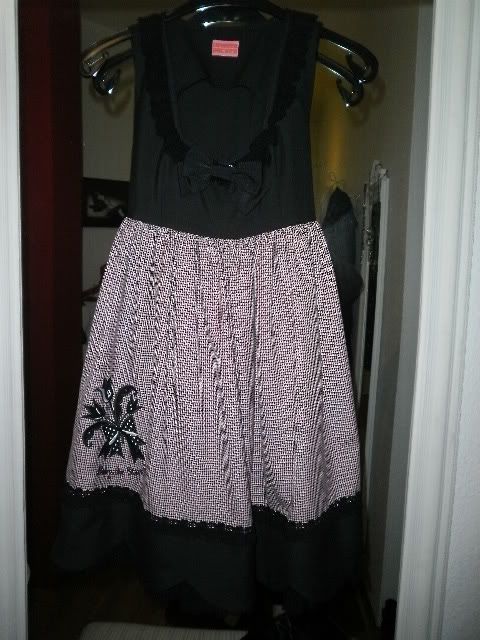 Bodice part: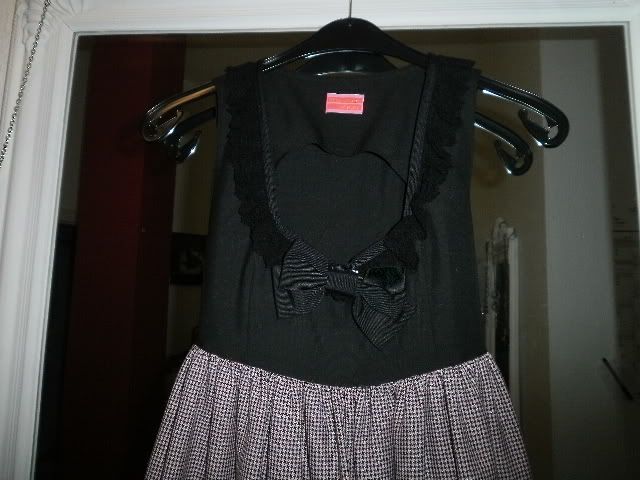 As you can see, the neckline is pretty low.

Skirt part:




This picture is actually more true to color, it's like a soft pink: pupe.ameba.jp/item/mJOOsBsV69Ht/fnrxvqWPKX9Y/

Stock picture from closet-child:


Measurements:

Bust: 86~88cm
Waist: up to 78~80 cm (no shirring but waist ties to make it smaller)
Length: 91cm

Price: 100€



BTSSB Rose Gingham OP in black:




POO:
http://i897.photobucket.com/albums/ac176/SachiSachi/SALE/P1030260.jpg?t=1297106042

Comes with a handmade bonnet and a mini hat: http://pupe.ameba.jp/item/hEDxzwb9PwHz/fnrxvqWPKX9Y/ and http://pupe.ameba.jp/item/oYlijTOk0I4k/fnrxvqWPKX9Y/



Measurements:

Bust: up to 86cm
Waist: up to 73-75cm

Price: 100€



Feel free to ask any questions and thank you for looking!