General Information:
My feedback page can be found here: community.livejournal.com/eglfeedback/1072057.html
I only accept PayPal.
I ship via Australia Post, however I am willing to use another shipping service if it is more convenient for the buyer.
I do not smoke. I do have two cats. It is highly unlikely they have come into contact with my clothing, but I will de-lint my items before shipping.

BtSSB Alice's Portrait Skirt in Bordeaux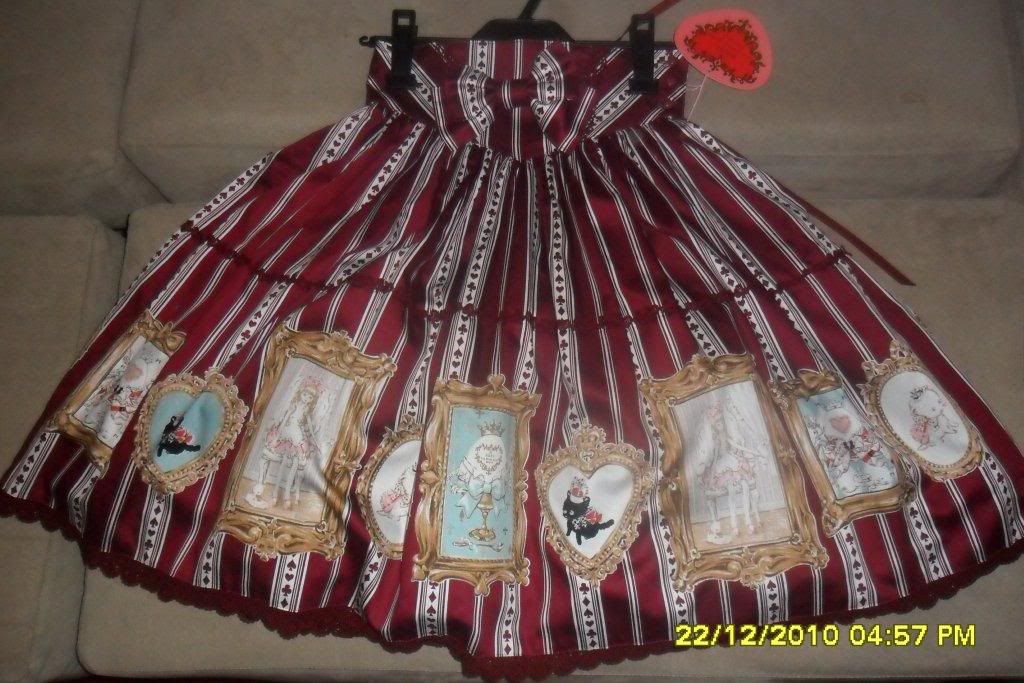 Measurements:Total length (including waist):
56cm
Waist:
58-68cm
I have detail shots, etc, at my personal journal which can be located here:
16bitwars.livejournal.com/1577.html#cutid1
I am happy to fully or partially trade this skirt. For this I would like the
Alice's Portrait Ribbon JSK
in either
Bordeaux
or
Beige
, however I am open to other trade offers.
Asking Price: $208 (AUD, excluding shipping)