WTB: Dreaming Macaron JSK (possibly partial trade for my mint skirt)



EGL Feedback page here
I am located in Adelaide, South Australia.
I can pay with instant transfer Paypal.

I am looking for the Dreaming Macaron JSK. I will look at any colour and state, but ideally I am searching for a YELLOW dress in new or near-new condition.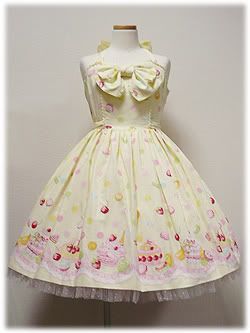 If you have this gorgeous dress in any colourway and condition and are willing to consider parting with it, please let me know what you would ask and provide details and a picture if possible.

I also have the skirt in mint, which I am in no mad rush to part with necessarily, but I would be willing to do a partial trade for the JSK version if that would be preferable.

It is in exceptional condition for the age of the item: it was worn once by the previous owner, but I've never worn it as it does not fit me properly. It has hung in my separate lolita wardrobe ever since I bought it shortly after the print's release, and remains basically as new. It would come with the detachable bow with pearls, I just have that stored separately so it wasn't in the photo. The waist is about 27" maximum.



Thank you for your time! :D