Hi!
My feedback page is here.
I am not accepting trades right now--sorry!
I will consider offers, though.
Shipping in the US is included, international add $10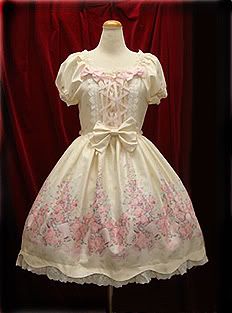 Price: $190
Condition: Worn twice, no stains or markings
Measurements: 95cm length, 90~98cm bust, 72~79cm waist (28-31 inches)
proof 1
close-up of print
Note: YES the waist ties, corset ribbon, and front bow are ALL included! I forgot to put them back on after cleaning , but I assure you, everything is included (and clean~)

Thanks for looking.