Hey! I'm trying to sell my hardly worn AP JSK, plus my BtSSB cutsew.. plus other goodies!

Guidelines:

- I ship from WA, Australia. I prefer to ship to Australia, but overseas it welcome.
- Pick up is available if any WA Lolitas would like to buy anything.
- All items come with included express shipping in Australia.
- I come from a house with animals, but they haven't been around my clothing.
- No offensive offers. You will be ignored.
- My feedback is here.
- If you commit to buy something and don't follow through with it (aswell as don't bother telling me) I will leave you negative feedback. So please, if something comes up and you can't hold up the commitment, please just send me a message saying so.
- USD prices.

AWAITING PAYMENT FOR CUTSEW, JSK AND SOCKS. 1.) Angelic Pretty JSK - $128USD (was bought for $200). BtSSB cutsew - $32USD.




Other photos:

Cutsew upfront.
Socks.

The JSK is shirred at the back and has removeable waist ties on round pink buttons.
It can fit a range of sizes, can stretch to about 45" waist and bust, give or take.

If you'd like to buy these both as a set, I will include some freebies.

2.) SWIMMER earmuffs - $25USD or trade.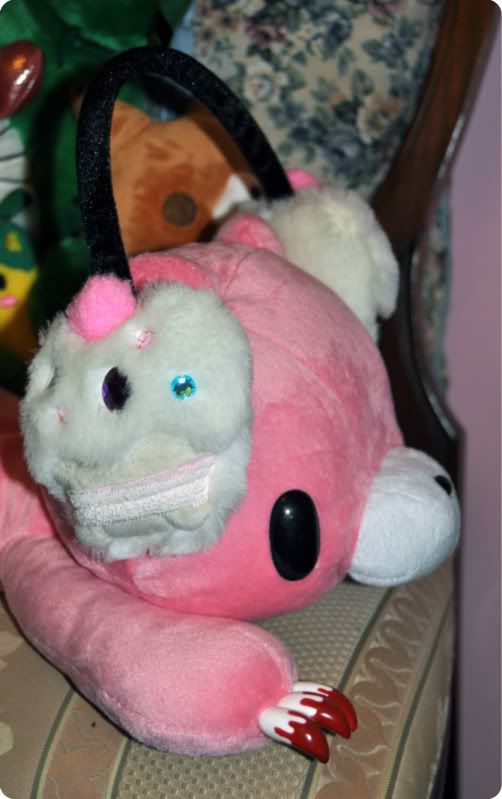 I actually haven't worn these out. They've been sitting around for about a year because they haven't matched my clothing/hair style. I'm wanting to trade these for another pair of earmuffs. I'm really keen on leopard print ones, or ones with bows on them. But show me what you've got. If you haven't got a pair of earmuffs up for trade, please refer to my trade list below.

2.) BtSSB black parasol - I REALLY prefer being offered trades for this. It's my second parasol ever and I've grown quite attached to it, even if I don't use it.
Please refer to my trade list. I might take money offers if I change my mind (I'm sorry for being a hoarder, haha).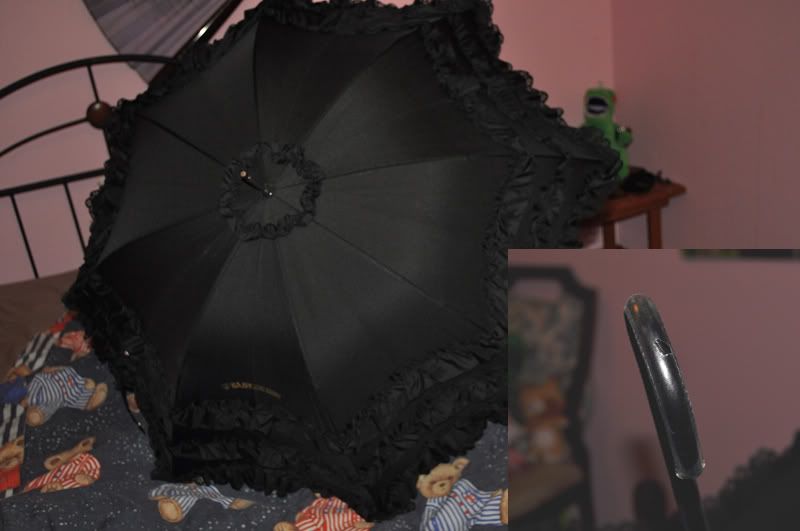 Pictured damage is the only damage on this parasol.

Things I'll trade for (don't care on brand):

- Metamorphose's leopard print collection.
- I LOVE Swimmer items! Please show me any accessories you may have. I'll see if anything takes my fancy. I'd absolutely love the new faux fur scarves, however. I'd trade for that in a heartbeat.
- Socks (OTK/knee-high or short socks w/ lace)/tights in black, white or black and white or leopard print.
- I like shoes in black, white or red. (LL size).
- Anything sailor. Hair accessories, hats, parkas, cardigans- anything. Must fit a size 14AU, however.
- Hair bows (small ones). Nothing that stands out or looks excessively Lolita.
- Anything leopard print.
- I would be interested in wigs.
- Anything else you might think I might like. Just send me a link and I'll see if anything interests me. (:

Thanks so much for looking, and if you have any questions/want to see more photos; don't hesitate to send me a PM or comment!