-I ship from the US
-I accept only Paypal
-I have a dog, cat, and rabbit. Only the cat is allowed in my room, and all items will be thoroughly lint brushed before shipping. If you have severe allergies, we can arrange dry cleaning before I ship.
-First person to leave a Paypal address wins the item.
-I will be shipping on Friday (Feb 4). If your payment comes after that, expect shipping the next Friday.
-I will do holds for up to 10 days with a 20% non-refundable deposit.
Feedback is here.

BtSSB plaid jsk
$50 $40 shipped in the US (add $10 for international)
Although I only tried on this jsk (too sweet for me!) it's been well loved by it's last owner. She informed me that the elastic in the sleeves had begun to wear out so she repaired them, and when I received it I really couldn't tell! It's also missing the detachable lace placket that would cover up the lacing in the front. The fabric and lace are in excellent condition.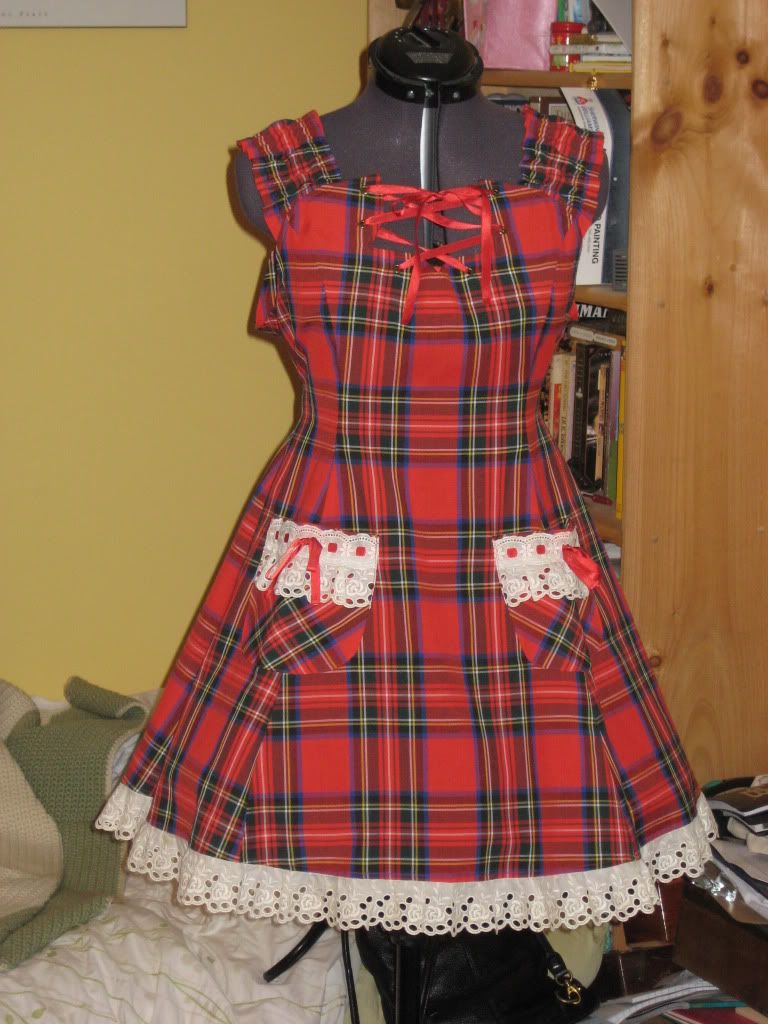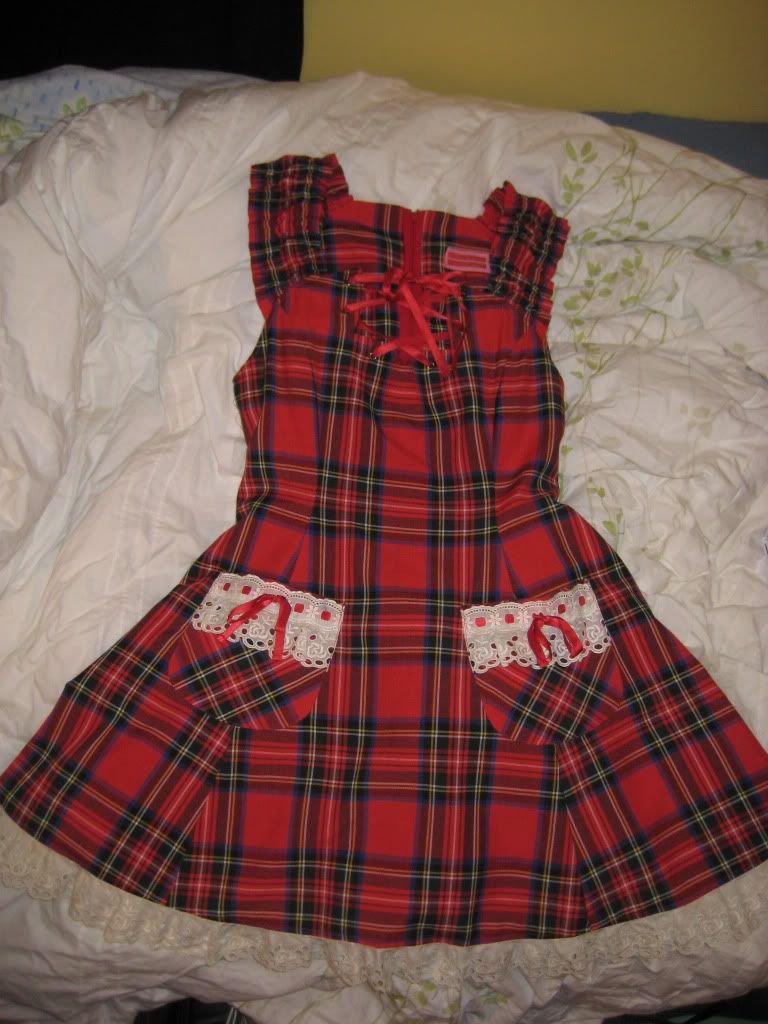 Meta black short sleeved blouse
$45 $36 shipped in the US (add $10 for international)
Worn a couple times, in really great condition! It has pintucks and ruffles.