Feedback: +22

DA RULES!
+ All items are shipped USPS.
+ I only accept US traders, I require tracked shipping, as well as I will provide tracked shipping for my items.
+ I ship from Maryland.
+ I reserve the right to refuse a trade to anyone I don't see fit, or to trade to a better offer.
+ Allergy Alert!! - Though I don't live with them anymore, I did live with a cat and a dog about 4 months ago, and though I've done my best to keep them at bay from my clothing I'm still finding small stray hairs on all my clothes.
+ Trade for trade only, I do not have the extra funds for any partial trade.
+ Post your feedback!



TRADES - Show me what you've got! - I'm looking for gothic, plaid, punk, pirate lolita. Skirts, OPs, JSKs, Shoes, Boots, Accessories, Jewlery, etc. But I'd be happy to consider almost anything. Brands I prefer are A&tP, Metamorphose, and most of all MOITIE!! My dream prints are Twinkle Journey and Iron Gate. I am also looking for a nice natural blond wig!

All items fit me to my measurements unless stated otherwise. 34-27-37 Shoe size is a US Women's 7.5

AP Apron - One Size Fits All - I'm open to any kind of trade for this, blouse, cutsew, skirt, shoes, headdress, it's cute it just doesn't get worn. No damages, it just needs to be ironed. TRADED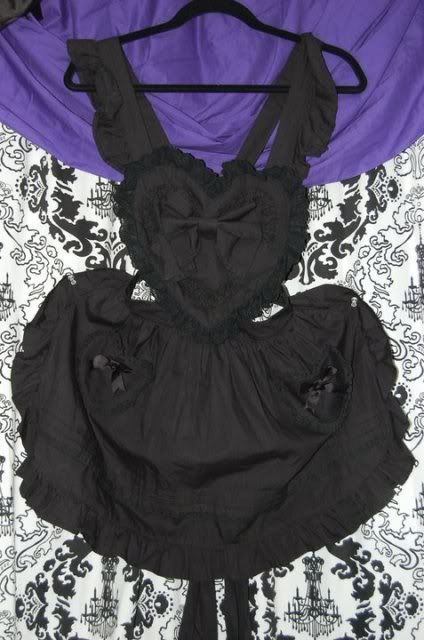 AatP This Is My Blood Skirt - 25" waist - I would like to trade this for another BRAND print skirt, AatP preferably, but I'm open to ideas! I am the 2nd owner, the waist is just too tight for me, I'm a 27" at the smallest and she told me it would fit. It was originally a 23" waist and I had the button moved to allow for more space, it's barely noticeable. Comes with over skirt and under skirt.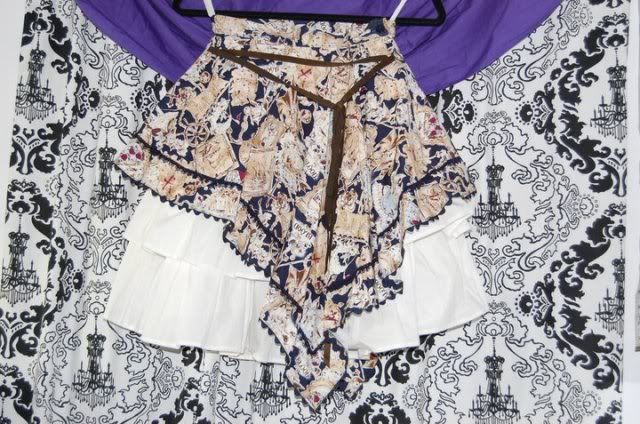 Secret Shop Pearl Shoes - Around Size 7.5US - I'd like to trade these for a different pair of shoes, but I'm open to any suggestions!




I may accept a sale for a reasonable price, and/or no trade is offered.