I have positive feedback at EGLFeedback here.


I accept paypal only. US buyers incur 2.9% + .30 fee. International buyers incur 3.9% + .30 cross border fee. Fees can be seen here.


I prefer to ship within the US, I will give priority to US buyers.


Shipping $2-5 for light, $10 for heavy to United States. Light packages overseas is $5, $15 for heavy.


International Express with tracking $20


If you want to hold something, you will need to put a 20% payment down on it.


Please put your country in your comment.


Please feel free to ask any questions/more photos.



PRICES ARE NEGOTIABLE. I would really like to clear these items out of my closet. I am not accepting trades.







Angelic Pretty Pastel Dot A la Mode $170 $115 SOLD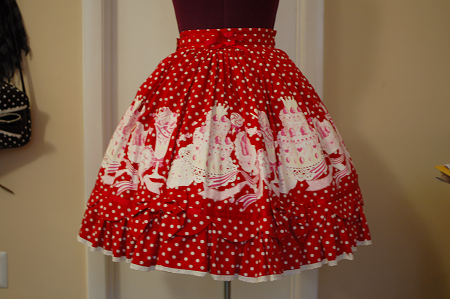 Bought from user here, in great condition. Worn once. Comes with matching head bow.
Waist: 24-28"
Lenght: 21"





BTSSB Alice Skirt $110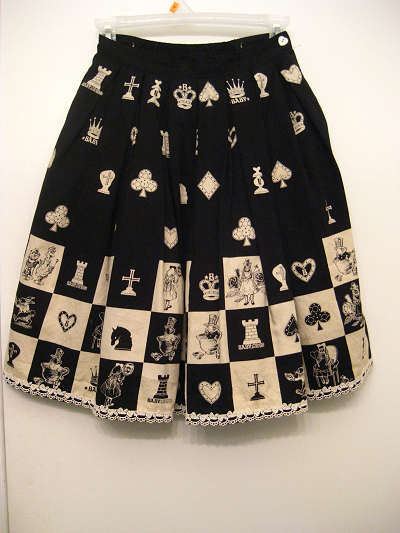 Bought from user here, worn twice. It is very soft from wear and wash, but there is no damage. No waist ties.
Waist: 25-27"
Lenght: 21"





Metamorphose Marine Stripe $100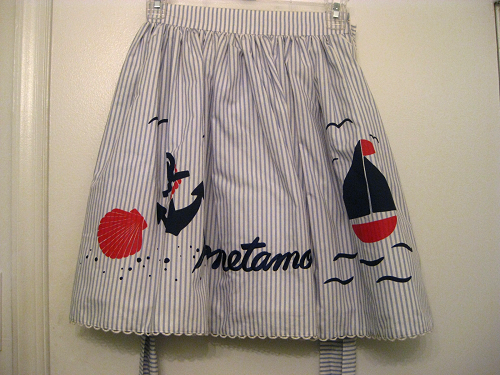 In great condition! Bought from a user here and worn only once.
Waist: 24-26"
Lenght: 18.5"





Metamorphose Ribbon Skirt $60SOLD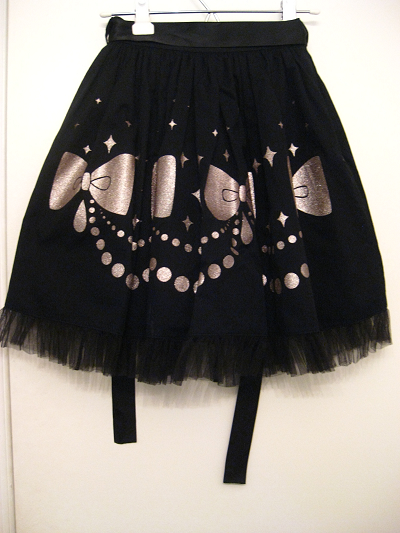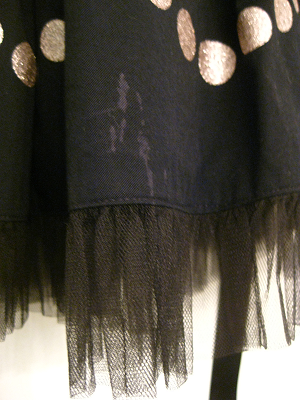 This mark is located near the front, but is fainter than the picture and is not all to noticeable when worn.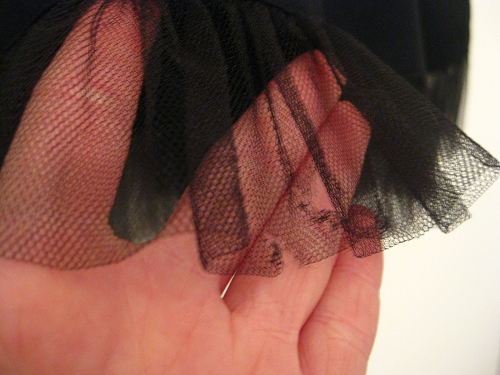 This tear is near the front side but again, these are hard to notice because of the fabric folds.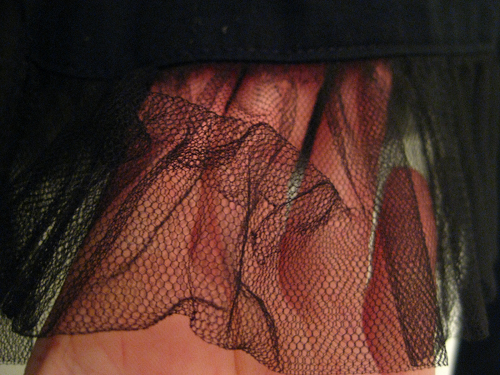 This is on the back side, I had not noticed it was there at all until I thoroughly inspected the skirt.
This is a very loved skirt and it has damage! It was bought with the stain on the front and the tears in the tulle happened after I wore it a few times. To be 100% honest with anyone interested in this item, the tears are not noticeable due to the folding and volume in the material. The stain is also very small and very faint, I have had no fears while wearing this skirt, and no one has exclaimed "your skirt is damaged!" I hope the reduced price is reasonable and that someone can still use this skirt.
Waist: 24-27"
Lenght: 21"





Petticoat $20ON HOLD for lokisday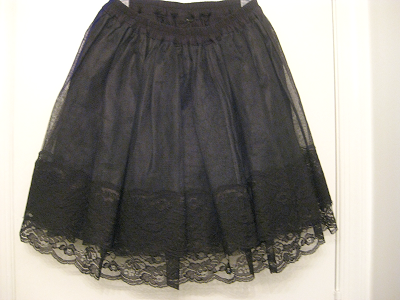 I bought this from a user here in hopes I could work with the measurements, but I was wrong.
Size L
Waist: 26-30"
Length: 21"




Heart Polka Dot Cardigan $15 shipped to US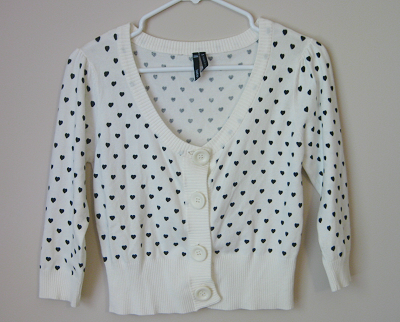 In good condition, worn once or twice.
Size Small






Angelic Pretty Hoodie $50 pending payment


Bought new from Y!Jp, worn once. Great condition.
Bust: 30-34"
Length:17"





Swimmer Blouse $20 $10 shipped to US SOLD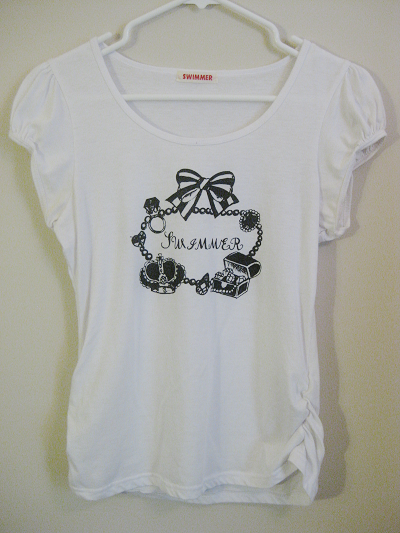 Bought from user here in good condition, never worn.
Fits medium.
Length: 23"





Anna House Bloomers $10 SOLD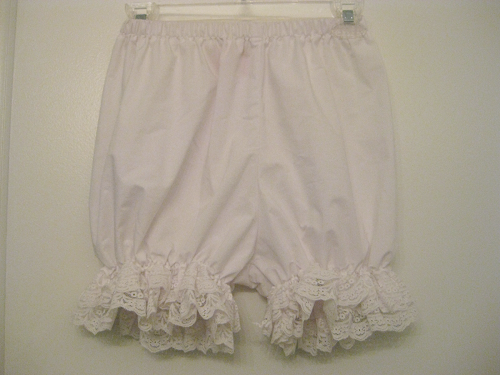 Worn a few times, no damage.
Waist:24-28"
Length:14"




Angelic Pretty Purse $65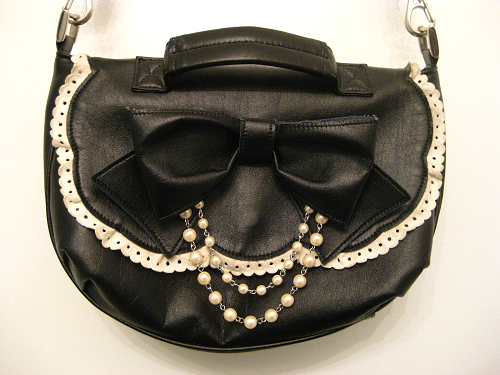 Bought from Y!JP, used but in good condition other than the slight darkening of the trim.
Width: 10"
Length: 8"
Depth: 4"




Bodyline Heart Buckle Shoes $25 SHIPPED to US SOLD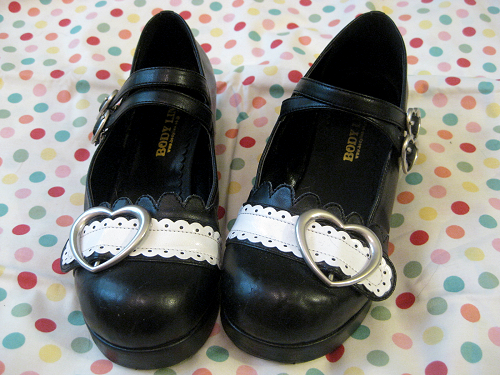 Worn a few times, no damage but visibly a bit worn.
Size S, 23cm, US6





White Knee High Boots $40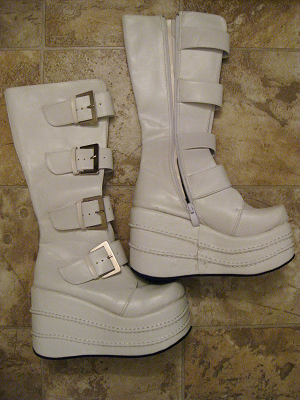 These were bought with the intention of a guro coord, but it never came to be and they were never worn.
Size S, 23cm, US6
Heel: highest at 4" lowest at 3"
Calf circumference: 13.25" buckles can loosen or tighten as well


Thanks for looking!