-I Ship from the UK
-Will ship worldwide, let me know your location and i will work out shipping. I know that Registered and Tracked to the US works out at around £13. (so without is cheaper...)
-If you want to see more pictures just ask!
-Feedback is HERE
- Ebay Feedback page is here http://feedback.ebay.co.uk/ws/eBayISAPI.dll?ViewFeedback2&userid=lolabourbon&ftab=AllFeedback

There is a chance i may be interested in trades..

Demonia Sin Gothic Platform Shoe
Buckle shoe with 5" platform. Black PU. UK SIZE 6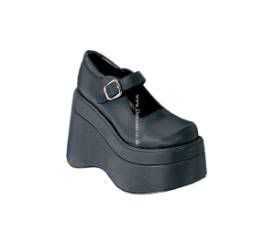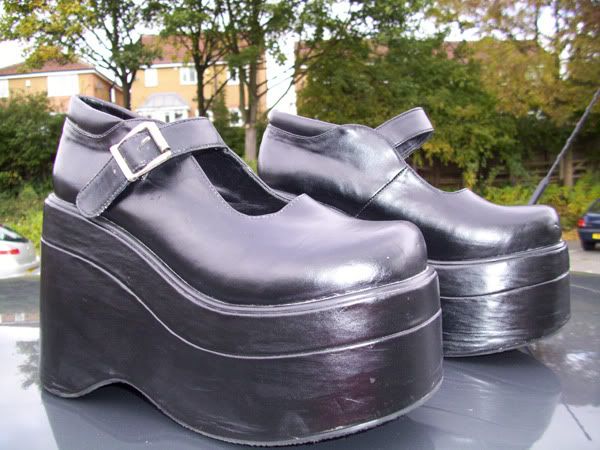 Shoes have been worn several times, some scuffs (pictured) mostly on the inside of the shoes and a little on the top. Just from general wear. Also small damage on the material near the buckle. Though this is underneath the strap and not visible when worn. I paid £45 for these (plus shipping)
£20 £18+ Shipping Damage1 Damage2

Demonia shoes run a little small, the websites states that you should possibly order a size bigger than normal. I am more of a size 5 than 6 usually and these fit me fine. Recommended for a 5-51/2 or a small 6.