Terms of sale

-EGL Feedback and Etsy Feedback
-Shipping from Toronto, Canada
-Prices are in USD
-Paypal fee is included
-Shipping to US and Canada is included in the price. (Canada Post)
-I do ship International, except for Italy :( Please inquire for a quote.
-Canadian buyers have priority. Also available for local pickup in Toronto.
-If you need tracking, please specify. Be warned that it gets expensive D: Tracking is only included for Canadian buyers.
-Smoke and pet free home.
-I accept Paypal and Bank Transfer. (Possibly concealed cash if there are no other interested buyers, but at your own risk!)
-Items go to the first person who supplies me their paypal address
-No holds
-Invoices must be paid within 24 hours
-All sales final





FanPlusFriend Custom made dress in Lilac and Blue w/ accessories
$100 shipped to US/Canada

ON LAYAWAY
^Click above to go to product page.^
Condition: Bought a year ago and tried on once, so it's in perfect condition~!

made by smooth cotton, sleeves and bowknots by cotton;
three layers of trimmings, dotted gauze with chiffon in the middle layer;

Measurements:
USA size 12
Waist: 28"/71cm
Bust: 36"/91cm
Hip: 97cm

Condition: Two years old, bought in Harajuku. Worn maybe two or three times. Excellent Condition.

Measurements
Bust: 32"could fit 34"
Waist: 26"
Skirt length (waist to edge): 22"

Vivienne Westwood Replica Jewelry
Necklaces

$22 each
Shipping included USA/Canada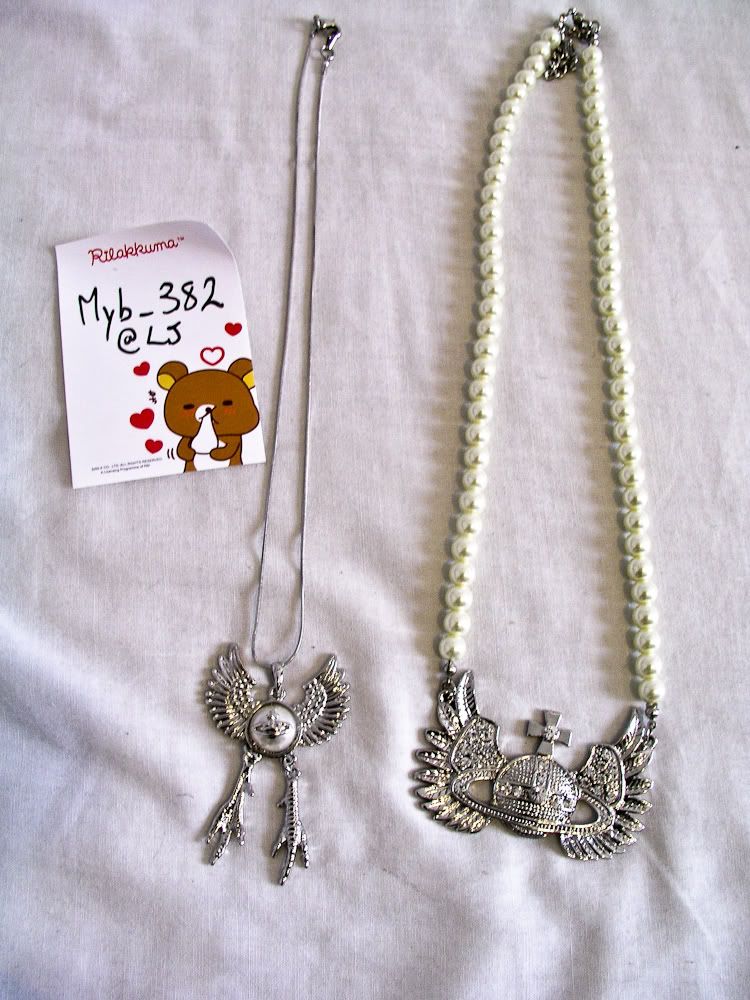 Detail Left Necklace
Detail Right Necklace

Info:
Please note these are REPLICAS, not real VW. I have several of the pearl necklaces on the right, but I only have one of the other styl
e. Each comes in a Viviene Westwood drawstring pouch.
Rings
SOLD, THANKS!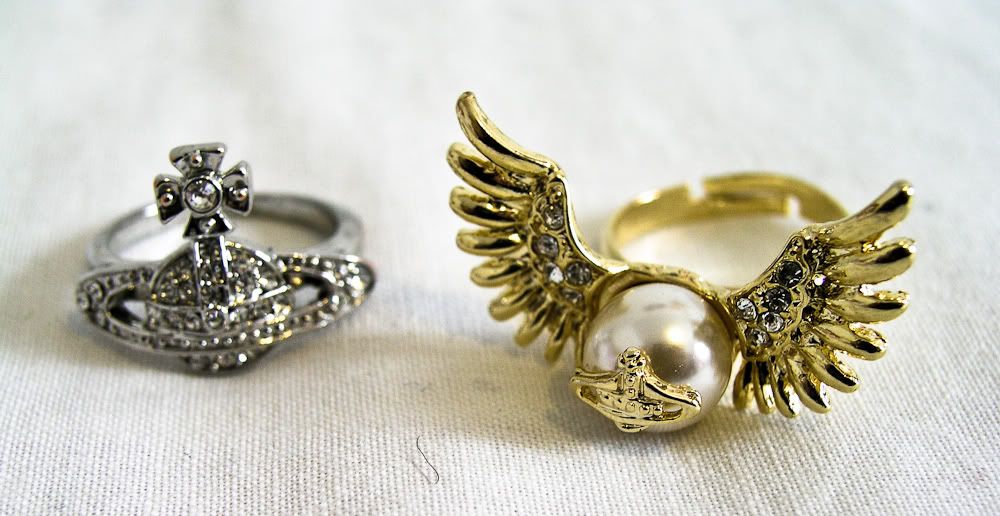 Info:
I only have one of each style.
They come in little Vivienne westwood drawstring bags :)

Heat Resistant Wigs
Teal wavy clip-on pigtail wig
Stock Photo:
Proof photo
Price:
$40 USD
shipped within US/Canada. International $5
Info:
Brand New with tags. Still in packaging.
Long
Dark Pink
wig

Closeup
In Packaging
Price:
$30 USD
shipped within US/Canada. International $5
Info: Brand New with tags. Taken out of the bag for photos.
Doesn't suit me :( It's a nice dusty pink with bangs, about 32inches/80cm long. Heat resistant, so you could curl it for a more sweet lolita look.

I also have wigs in other colors such as, blonde, pink, purple etc. Different shades and lengths, all brand new and unworn. Please let me know if you are looking for a specific color and I can post pics :)





Trading Info