~I ship from the US, but I am open to shipping overseas. The buyer is responsible for additional shipping costs.

~Prices do not include shipping. Please inquire with your location, and I will provide a quote.

~If the buyer does not select shipping with tracking, I will not be responsible for lost packages, though I will do my best to help communicate with the post office and locate your item.

~Priority goes to the first person to leave a PayPal address.

~Payments accepted by Paypal only.

~FEEL FREE to make an offer!

~I am in university during the week and do not have the ability to lug large boxes all around campus. I will do my best to ship items before or after classes, but may be forced to wait until Saturday morning.

ALL OF THE FOLLOWING SHOES HAVE BEEN USED, TO VARYING DEGREES. Please refer to the additional images for signs of wear. I have tried to photograph any damage, and describe their condition as accurately as possible.

It took a long time to build up my shoe collection, but unfortunately my feet grew an entire size last year, and they no longer fit. Please give them a new, loving home. :(

More than +40 Feedback is available here (
eglfeedback).




http://img.photobucket.com/albums/v247/Cryrin/Sale/Shoes/Shoes07-a.jpg
Additional Images: 01 02 03 04
Platform Mary Janes: White
US 7-7.5
Condition: Lightly Worn. Very minimal scuffing.
Price: $20 + shipping
SOLD!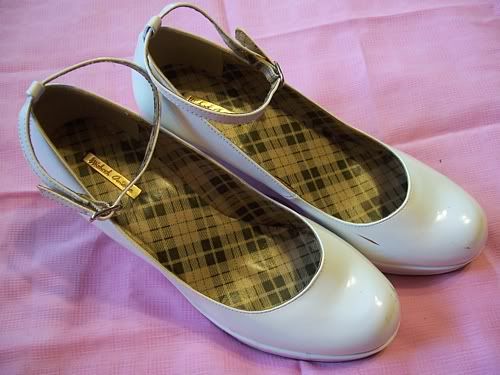 Additional Images: 01 02 03 04
Michael Antonio Wedges: White
US 7
Condition: Lightly Worn. Minimal scuffing.
Price: $12 + shipping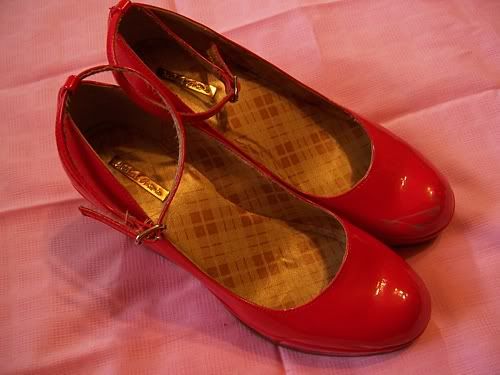 Additional Images: 01 02 03 04
Michael Antonio Wedges: Red
US 7
Condition: Lightly-moderately Worn. Scuffing on inside of both toes.
Price: $10 + shipping



Additional Images: 01 02 03
Polkadot Espadrilles: Red x White
US 7
Condition: Like New (worn once). Bought from Macy's some years ago. Very comfy, lacing comes to ankle/mid-calf and stays up well. Adorable with country/sweet/classical.
Price: $25 + shipping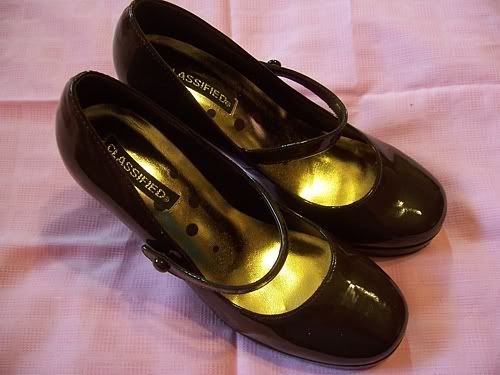 Additional Images: 01 02
Classified Mary Janes: Brown
US 7
Condition: Lightly Worn. No visible scuffing.
Price: $12 + shipping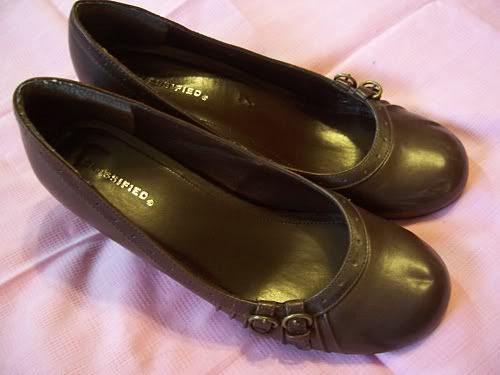 Additional Images: 01 02 03
Kitten Heels: Brown
US 7
Condition: Lightly-Moderately Worn. Small dent to one toe, small tear to one insole
Price: $10 + shipping



Additional Images: 01 02
Bow Pumps: Black
US 6.5-7
Condition: Like New
Price: $15 + shipping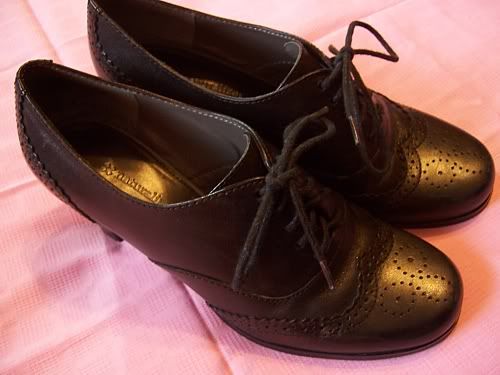 Additional Images: 01 02 03
Naturalizer Pumps: Black
US 7 (may fit a little narrow)
Condition: Lightly Worn, light damage on one heel
Price: $25 + shipping



Additional Images: 01 02 03 04
Jante Pumps: Black
US 7
Condition: Lightly Worn, light scuffing
Price: $15 + shipping


I still have jewelry, wristcuffs, and hair corsages available here