Here are my terms of sales
~I only accept paypal as a form of payment~
~I do not accept e-checks or cash~
~Shipping rates are included to buyers within the US and Canada, International will have to pay for shipping~
~I am not responsible for lost or damaged packages~
~I am not looking for trades unless stated otherwise~
~I do not do holds unless stated otherwise~
~I can do payment plans with a 20% non-refundable fee from the total cost of the item~
~I expect paypal invoices to be paid within 24 hours, or it will go to the next buyer in line~
~PLEASE DO NOT contact me about an item I have that I am not selling in any of my sales posts~
~Feedback page found here~

Selling the really cute and beautiful mini top hat from the Wonder Cookie series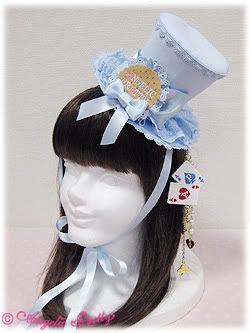 My photo here: http://pupe.ameba.jp/item/Ok6y5H6ukU92/iTb_TBEtd5we/

Only worn once, in perfect condition~

Asking for $75.00
International shipping, please add $25.00, due to size and that it will be shipped in a box, plus insurance and tracking.

Also, please allow a few days before I can ship.
(SOLD THANK YOU)

Also available in my Etsy page are my handmade items.

Alice and the White Rabbit mini collection! The ivory jumper skirt and the pale pink high waisted skirt are on sale 15% off their original prices!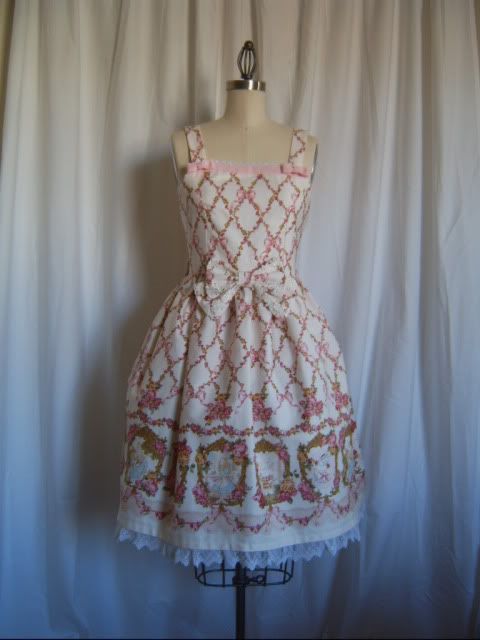 On sale for $221 (original price was $260)



On sale for $136 (Original price $160)

My Etsy page is here: http://www.etsy.com/shop/littlemacaron?ref=pr_shop_more


If you have any other questions, feel free to comment or PM me.

Thanks for looking!