Due to an emergency need to clear some of my old stuffs, I'm having big discounts on most of my old sales. I asked your courtesy to haggle reasonably and politely (or not haggle at all, preferably) since I have really cut down the prices down. Thank you.

- My feedback: community.livejournal.com/eglfeedback/457764.html
- I ship using tracked, registered airmail from Singapore with delivery confirmation -- I cover the delivery confirmation fee.
- S&H fee is USD 15 for Canada, European and American countries for non-Bodyline items. Shipping for Bodyline JSKs/OPs is USD 25 and USD 20 for skirts. This is due to the fact that I subsidize shipping for brands but can't afford to do the same for Bodyline mainly because... it's practically the same as or more expensive than the price itself. Thank you for your understanding in this.
- I ship using a sturdy, medium-sized cardboard box -- which fee is also covered by me. Cheaper shipping alternatives is available for non-brands only. I prefer my usual shipping methods for brands.
- I usually go to the post office on Mondays-Fridays at around 1-2 PM (GMT+8).
- Payment by PayPal (international buyers), bank transfer (local buyers) and cash (local buyers) only.
- I will not be held responsible for lost packages once the packages leave my hands, but I will try my best to communicate with the post office should anything *knock the wood* happens.
- PayPal fee isn't included in the price -- it's usually 4.00% + USD 0.30.
- For holds, I need at least 25% of NON-REFUNDABLE deposit and will wait for a max of 2 weeks.
- Currently, I

DO NOT

accept trades.- Priority to those who can pay full amount and leaves his/her PayPal OR offer the highest.
- Measurements are mainly taken from Hellolace.Net, Bodyline site, or similar sales.




#1 -- Dreamy Doll House OP



Proof Image: http://i317.photobucket.com/albums/mm382/Kairei-chan/05112010003.jpg

Brand: Angelic Pretty
Color: Lavender
Length: 85 cm
Bust: 89 cm
Waist: 69~79 cm
Notes: Bought new without tag and only worn for a 2-3 hours for an event. Have shirring at the back and cute halter-neck ribbon.
Price: US$300 USD 290
USD 232
SOLD! THANKS!
#2 -- AATP Wide Pants

Brand: Alice and the Pirates.

Color: Black.

Amateur, Flat Measurement:

Waist: 40 cm
Length: 103 cm
Cuffs Width: 58 cm

Notes: Got this from AATP Lucky Pack. Too big for me to use... ;_; Only tried on, NWOT.

Price: USD 75 USD 70
USD 56
SOLD! THANKS!



#3 -- Baby LP 2010 JSK+Katyusha

Brand: Baby the Stars Shine Bright

Color: Pink.

Amateur, Flat Measurement: Standard Baby JSK measurement (this one is S-M size, I think).

Notes: I'm the first owner and only tried it on. Brand new without tags (they don't give tags for this LP).

Price: USD 135 USD 110

USD 88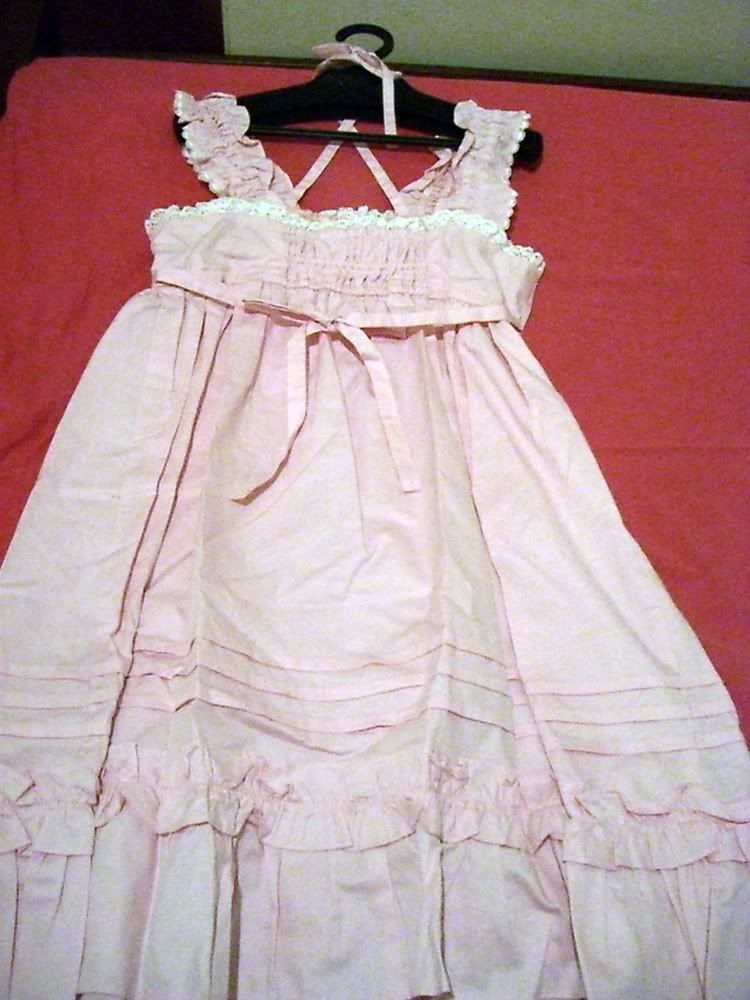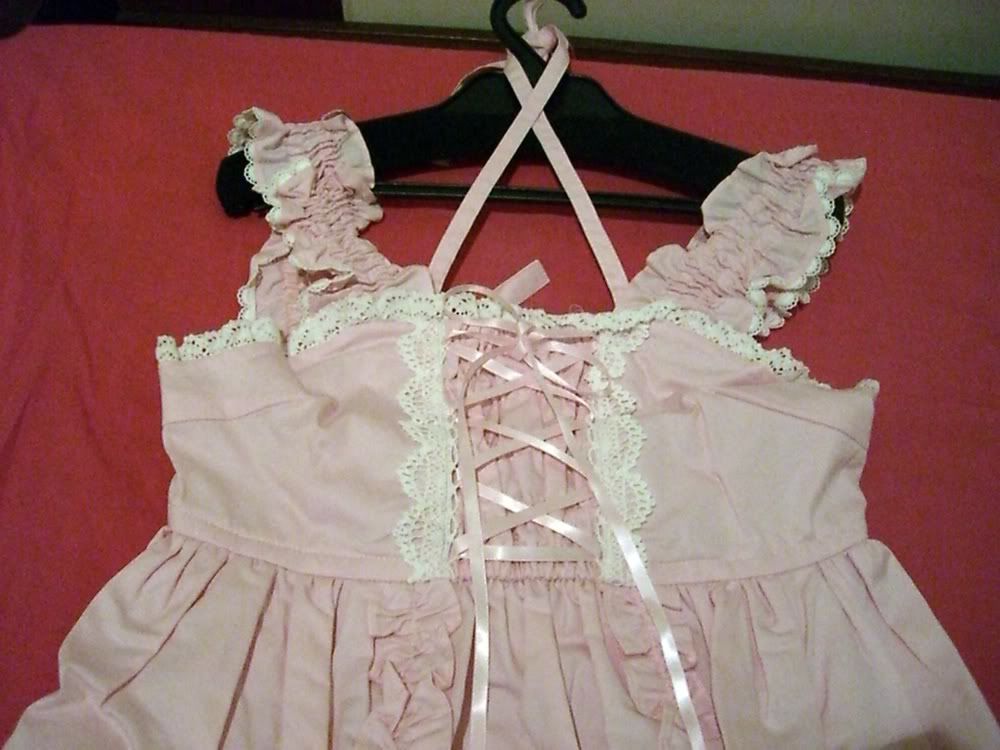 #4 -- Chain Bouquet Long JSK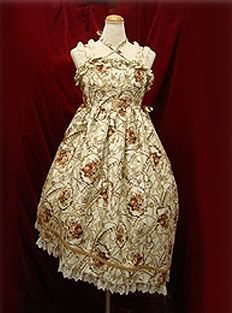 Proof Images:
i317.photobucket.com/albums/mm382/Kairei-c
han/1293582865.jpg
i317.photobucket.com/albums/mm382/Kairei-c
han/1293582849.jpg

Brand: Alice and the Pirates.

Color: Cream x Gold.

Length: 90-117 cm.

Bust: 85 cm.

Waist: 72 cm.

Notes: Bought from eglcommsales almost a year ago and used a couple if times.

Price: USD 200 USD 190
USD152
SOLD! THANKS!

Also, link to my Usakumya no Oshare Sweet Time: http://community.livejournal.com/egl_comm_sales/11424358.html