PLEASE READ ME FIRST!!
Terms of sales:

Serious buyers only, thank you!

I only accept paypal.
I don't charge paypal fees.
I ship from washington state.

My feedback: community.livejournal.com/eglfeedback/960978.html
Most of it from ebay and etsy.

If there are multiple buyers for an item, it will go to the buyer with the highest offer.

Payment is expected within 24 hours/no messaged has been recieved regarding payment or it will be passed on to the next interested buyer.

Terms of shipping: All USA purchases will be sent through USPS priority.
For items, shipping will include tracking and more expensive items require insurance.
Once the item(s) have been passed on to USPS, I will no longer be responsible for them.

International Shipping: All items will be sent via Priority mail through USPS and will include tracking and insurance. (sorry, ems is twice as expensive. Priority gets there 6-10 days, unless you request ems)
If you want me to mark the items down to avoid being hit by customs, you must tell me. BUT if it is somehow
lost, I am not responsible for covering the loss of an expensive items. For this reason I usually don't recommend lowering the value.
I combine shipping and that will be calculated based on how many items you buy from me. I will give you that total and then I will send the final invoice.

Allergy Warning: I have a ragdoll kitty. He is super fluffy and cute. I do not let him in my closet. I will be sure to de-lint my items just incase
but beware if you are allergic to cats.

Tell me the name of the item you want, where you are located.
____________________________________________________







Sold ! AN*TAI*NA Knee High White platform boots w/ Heart in Chinese Sz40( will fit 8.5 us)

50 65USD + 15usd for domestic shipping + 25 usd for international
Shipping is more costly for these because they are large. I will not ship them in the orginal box unless you ask. This will cost more though.
Brand New, just tried on. I got the wrong size -__-. It seems that loli boots with tall toe boxes run large for me. I bought shoes from An*TAI*NA in Sz40(listed size for feet measuring 25 cm) and the other boots I bought with shallow toe boxes fit perfect but these do not.They run large for me. Best for us 8.5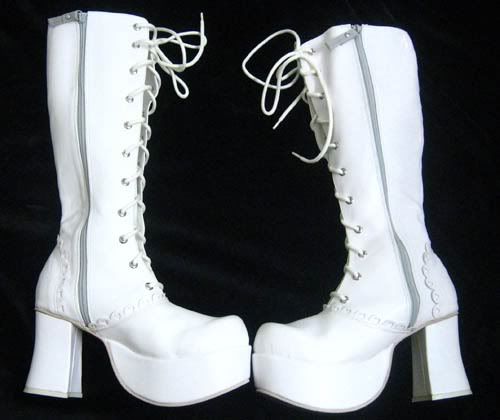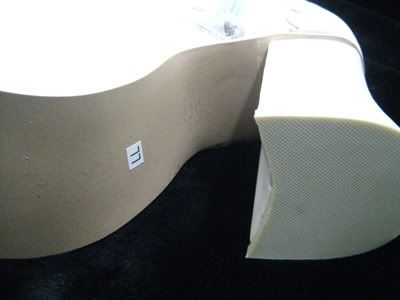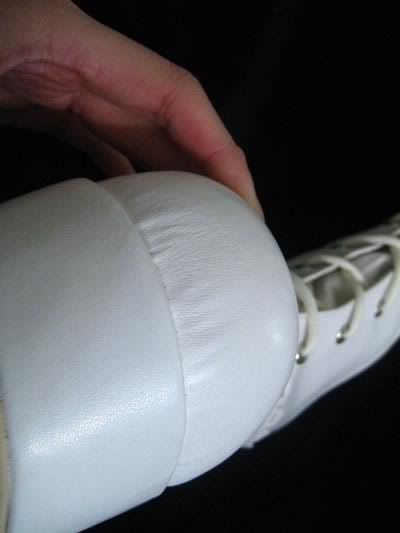 Fan plus Friend, F+F Cyber Loli bloomers
25 usd 28USD + 8usd for domestic shipping +15usd for international

New, just tried on and never worn out. Marked as a size us8
Measurements:
Total length: 15.3 inches
Waist is 24-33 inches although I'd say a max of 27 inches for comfort.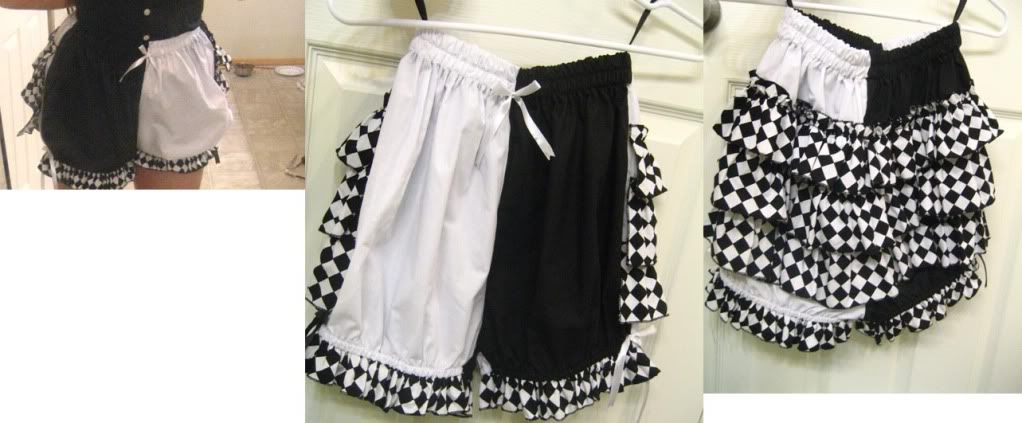 SOLD Bodyline Black Pearl Cardigan in size Medium:


15usd 20 usd + 8usd for domestic shipping +15usd for international
Never worn just tried on.
Taken from Bodyline:
Back center of length: 54cm
Bust 82cm
waist: 70 cm
shoulder length: 35cm
sleeve length:58 cm
Comes with the bow w/pearls, I just haven't put it back on.

Close up:img.photobucket.com/albums/v239/Eggzrgewd/bl_cardi_cl.jpg

Bodyline Black w/ white accent shoes size 25/ US 9
15USD 20 USD+ 10usd for domestic shipping +15usd for international
(I thought sz25 is suppose to be a US 8 but those are WAY too big on me an I usually wear US8/ eur 39/uk6) I've got at least another 1cm for space!!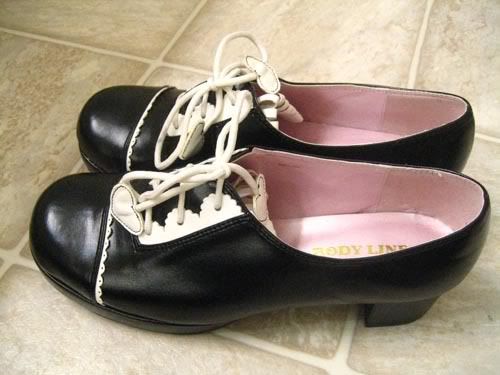 Sold Bodyline Light Blue Lolita Platforms Size 26/ best for a 9 or 9.5 US
15usd 20usd + 8usd for domestic shipping +15usd for international
Heel is 12 cm
Platform is 3.5 cm to 5.5 cm
Tried on, never worn out. Way to big for me.
Bodyline Skirts (all in size Medium):
All were just tried on, still brand new w/o tags
Yellow Carousel skirt in Yellow: 20 usd+ 8usd for domestic shipping +15usd for international (still avaliable)

Red Cake Skirt: 17 usd + 8usd for domestic shipping +15usd for international
Poodle Skirt: 15 usd 8usd for domestic shipping +15usd for international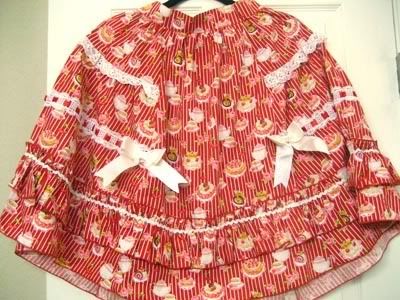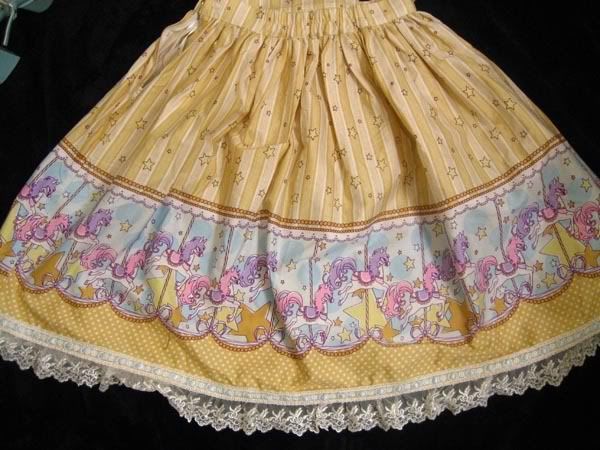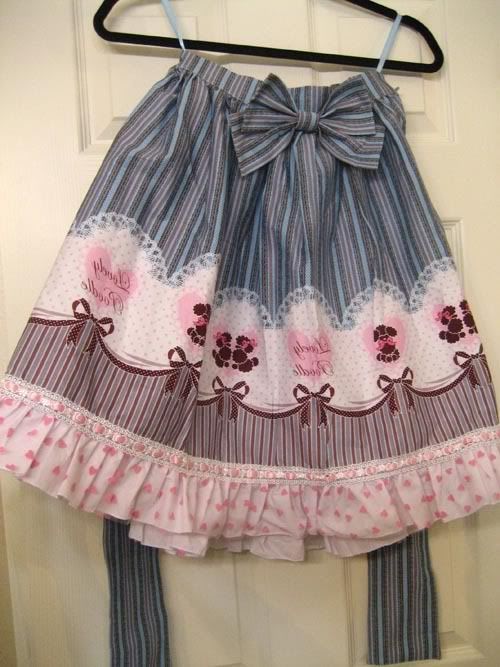 Red Bodyline skirt Sz M
Originally purchased off the comm as a set but I am keeping the top. Previous owner wore it once and dry cleaned it before she sent it to me. I have only tried it on.

20usd + shipping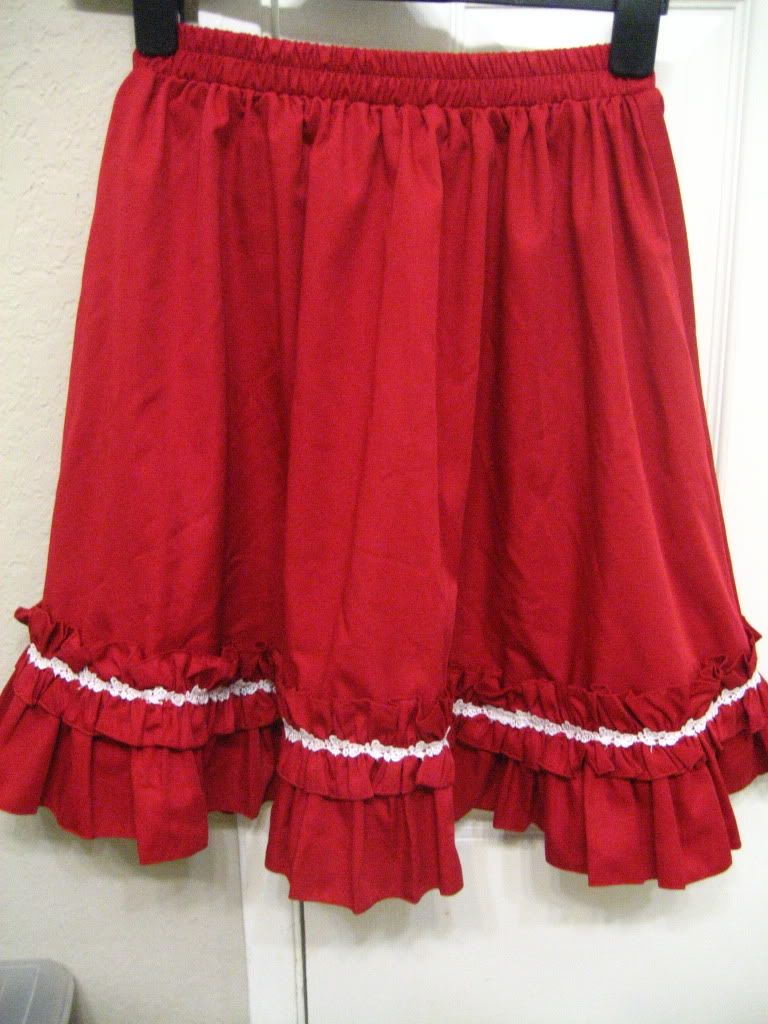 Sold!
New Pink Body Line Carousel Dress. Only tried on. Too pink for me. Comes with the bow, I just left it off.
27 usd plus shipping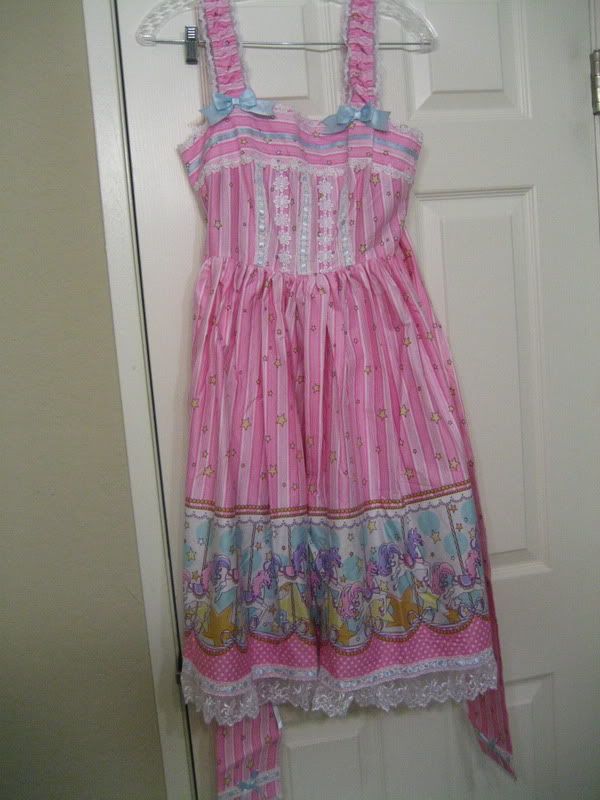 Payment pending for the petti
Dear Celine Frothy Petticoat, Brand new, just tried on. I bought a pink one off the sales comm that I like more so I'm selling this one. max waist size is 31, length is about 16 inches. Super froofy!

33 usd plus shipping

2 layers of organdy and 2 layers of tulle.
layers of