Rules and such:

1.) PMs will not be honored
2.) All sales are final
3.) Paypal only, my paypal is vampiress_gallexea@msn.com, if using CC paypal please pay fee.
4.) Feedback is here http://community.livejournal.com/eglfeedback/626849.html
5.) I will ship out early next week





Baby music salon JSK in black
http://pupe.ameba.jp/item/y-R995HMe_nO/zKAfNz_0zLXB/
Standard baby sizing with shirring on the back. My bust is 38" and it fits, but I would go no higher than that. I would also not go higher than a 30" waist.
Worn about 5 times, no stains that I know of. I just had it cleaned as well.
Price: $110 shipped within cont. USA +$11 for international shipping.
OR BEST OFFER!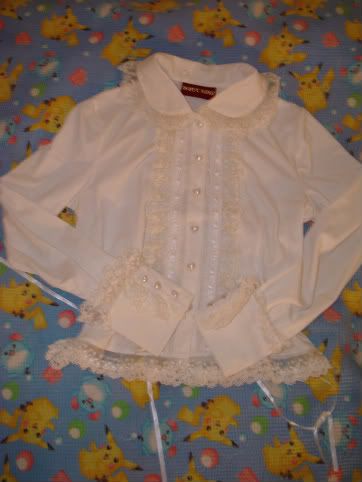 White peterpan long blouse
http://www.bodyline.co.jp/bodyline/showProduct.asp?id=5194&pageNumber=1&pageStop=stop_2&noSubType=N
Length 50cm
Bust 88cm
Shoulder length 37cm
Sleeve length 58cm
Worn twice
Price: $26 shipped within cont. USA +$7 for international shipping.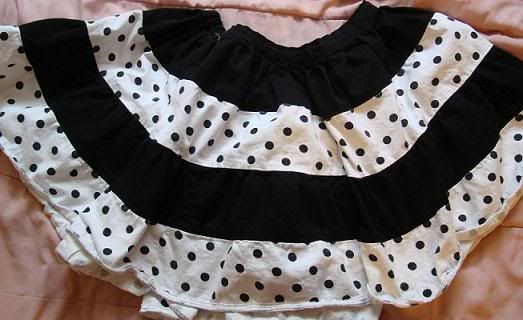 Polkadot skirt
Only tried on once
Made by someone on community
Made for 32" waist, partially elasticated
Price: $12 shipped within cont. USA +$7 for international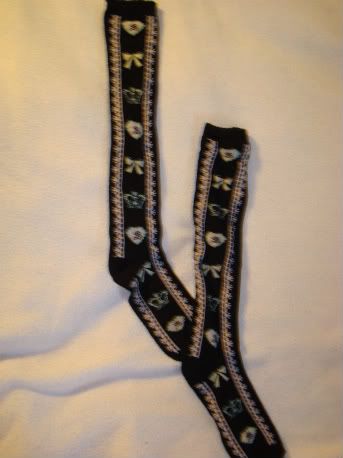 Secret shop socks.
Black with... pale pink and green? OTK
Only tried on once, and it was only one sock, haha.
Price $10 shipped within cont. USA +$5 for international



Thank you very much!