Information:
Prices include first class shipping and tracking unless otherwise noted.
I ship within 48 hours of cleared payment.
First one to leave Paypal address gets the item.
I do ship internationally; please ask for a quote.
Insurance is extra; please ask for a quote.
I take no responsibility for lost packages.
I want these things gone, so please, make reasonable offers. c:

Payment:
Paypal ONLY.
I cover all fees.
Invoice must be paid within 24 hours.

My Feedback:
100% Positive at ebay under the name zomgexplode
100% Positive at the eglfb comm
http://community.livejournal.com/eglfeedback/297291.html




AATP Horoscope Babydoll Jsk in Navy
SOLD, THANK YOU

Condition: NWOT
Price: $275 shipped in the US
Measurements: 37" bust max, Free Waist
Stock Photo:
Here

Hanging Photo:
Here

Print Close-up:
Here
Back:

Meta Replica Sailor OP
SOLD, THANK YOU!

Condition: Great! No marks, stains, rips, etc. Very minor fraying at the end of one back ribbon.
Handmade OP, nice lace, black trim.
Measurements:
36" length
30" bust and waist around, flat. Fits a wide variety of sizes. Generous shirring panel in the back.
Price: $35 shipped in the US (Price cut! Previously $48.)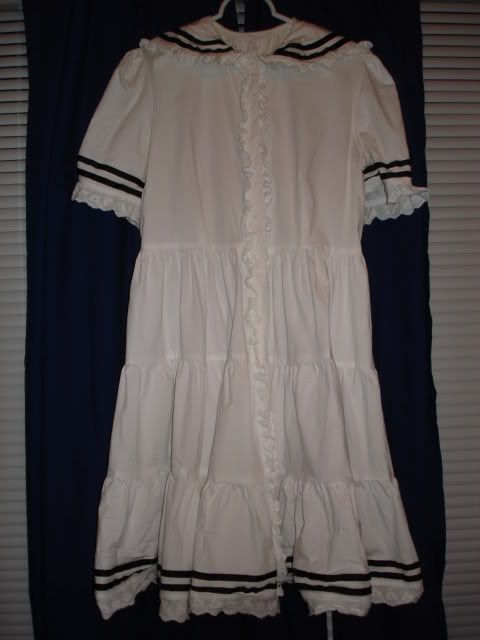 Back: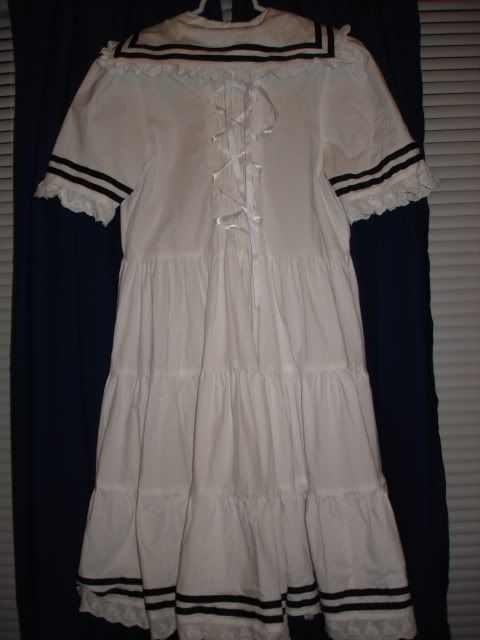 BTSSB Vanilla Scallop Princess JSK in Cream:
SOLD, THANK YOU

Like new. No stains, rips, or tears.
PRICE: $150 shipped
(Price cut! Previously $160)
Max Bust: 35"
Max Waist: 30"-ish
Stock Photo in Sax
Different Lighting
Brooch Detail

Angelic Pretty Replica Star Bag in Sax
SOLD, THANK YOU

Cute as can be, but didn't match my coordinate or anything else in my closet. Small stain on one side. Can be seen in pictures. I haven't tried to remove it.
$30 shipped
Stain:
Here

Angelic Pretty Replica Shoes in Black 26 cm / US 10
Bought from Taobao. Adorable, but I have too many black shoes.
Absolutely New. Never Worn!
Straps are completely movable and accommodate a variety of ankle sizes.
$55 shipped

Feel free to PM or comment here with any questions or concerns. c: