*Prices are in USD and do not include shipping*
*Payment method is Paypal only*
*No holds, the item will go to the first person that can pay.*
*I'm not looking for trades at the moment, sorry! But feel free to haggle on the price.*
*Feedback @ eglfeedback & eBay*

Please do not comment unless it pertains to an item for sale.


*1st EDITION!* Baby, the Stars Shine Bright Vanilla Scallop Princess JSK in Cream x White, Used: SOLD

Purchased directly from Baby in September 08, this is the original release of this JSK made out of the neat "textured" cotton! Comes with the original pearl + bow brooch. There is corset lacing + shirring in the back, as well as a ruffly bustle.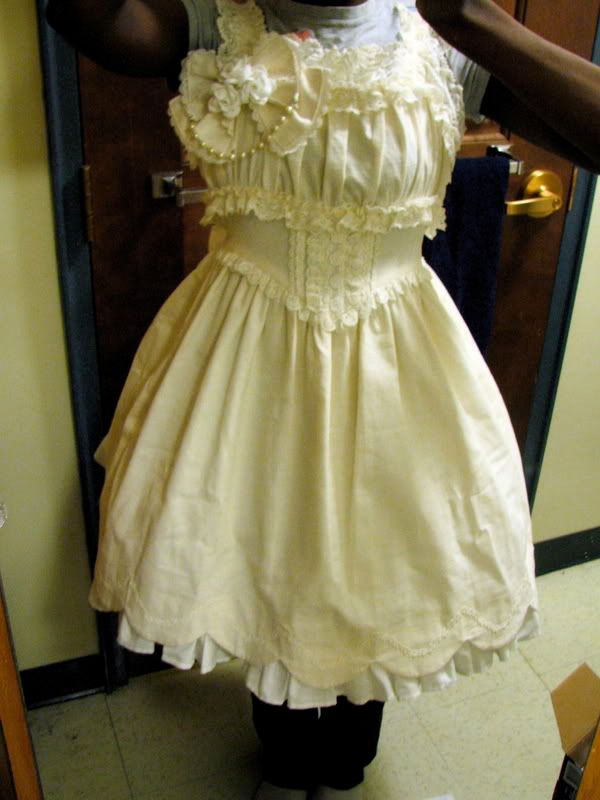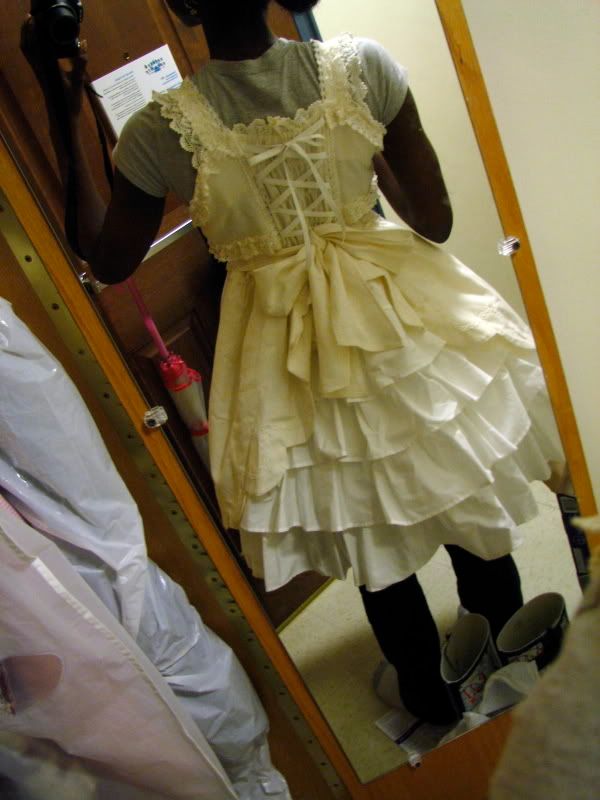 ---

Alice & the Pirates Pink x White Houndstooth High Collar Swallowtail Jacket + Matching Skirt, Used: $120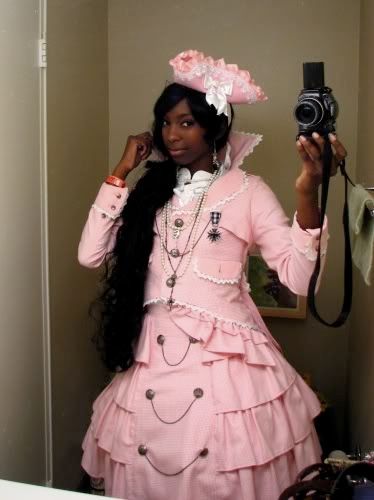 Approx. Max Measurements:

Bust: 34"
Waist 25"

The cuffs and tails on the jacket are removable!




---

Innocent World Rose Jacquard Skirt in Grey, Used: SOLD

A great starter piece for Classic Lolita! Comes with the original bow belt.

Stock photo of Chocolate colorway: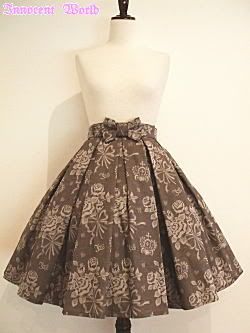 My version:



Approx. max measurements:

Waist: 27"
Length: 23"