*All prices are in USD, shipping not included unless noted.
*I ship from NC, USA within one week of purchase.
*Prices do not include shipping unless otherwise noted.
*First to leave Paypal has priority. I only accept Paypal.
*I will accept holds for 20% of the item price and will hold for 2 weeks.
*I have +26 feedback here.

Angelic Pretty Dream Cherry Skirt - $80
Measurements [from hellolace.net]: 44cm length, 60~70 cm waist

Very cute skirt! In like new condition - wore skirt once for a photoshoot. I am the second owner; it was sold to me in new condition.
Stock Photos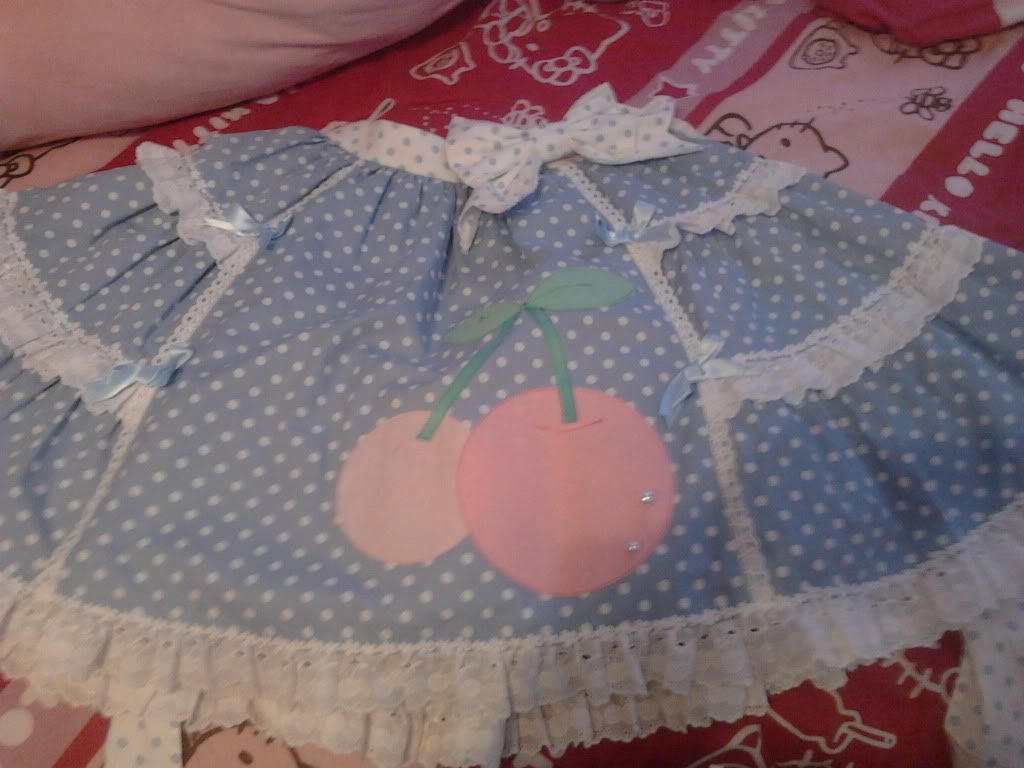 Metamorphose Candy Star Rabbit Hair Combs - Pending payment from
foxykitsuneko
New without tags, part of the Candy Star Rabbit series.





Replica Wonder Party socks - Pending payment from
foxykitsuneko
Tried on once, for no more than five minutes.





Bodyline High-collar Blouse - SOLD TO
juniorsweet
Size M on their website; new without tags.



Close-up of details on the top Closeup on the sleeve


TRADE ONLY

Metamorphose Boots, Red [Size S] - Trading for the same or similar boots, willing to look at any colour in size L.
Tried on long enough to tell that they were too tight a fit to be deemed comfortable, but they're cute! Note that these only came with one of the bows - I will compensate you for the second bow if you trade.