Hello Lovely Community!

To get things started here is my feedback:

http://community.livejournal.com/eglfeedback/975199.html



Payment Info


Prices are in US dollars. They DO NOT include shipping.
I accept PAYPAL ONLY.
I expect buyer to pay for HALF pp fees.
I accept holds for a NON REFUNDABLE %20 payment. I will hold your item for 3 weeks, unless we discuss otherwise.
I accept payment plans. I ask that you are able to pay for at least %30 on the first payment, which will be non-refundable. If you backout after committing to a payment plan, then I will leave negative feedback :( I have had bad experiences with payment plans before, so please don't take it personally.



Shipping Info


I live in California, US.
Once I ship an item it is no longer in my control, therefore, I am not responsible for lost or damaged packages. However, if damage was due to poor packaging, then something can be arranged.
I ship internationally.
I will try to ship out no later than 3 days after payment.



Trading Info


I love pretty much anything except Pink, Sax, or Mint colorways. I don't mind the colors on the clothing, but when they are completely those colors, they don't suit me.
My measurements are:
Bust: 34in
Waist: 31in

PROOF:
This Tokidoki Planner will be my proof.


DS/DT


Red Usakyuma Stylish Sweettime JSK Size L

Asking: $145
I paid $155 for this so I think that the price is reasonable, considering the condition is no different from when purchased. I am open to offers but please keep this in mind.

I believe I am the second owner. I purchased it new and tried on from another user and I have since tried it on a couple times but have never worn it out. I'm selling it because it doesn't suit me as I thought and the bust is too big on me. Comes with waist ties. I do NOT have a picture of this worn.

Measurements:
MAX Bust 40 in
MAX Waist 33 in

Second picture is more true to color.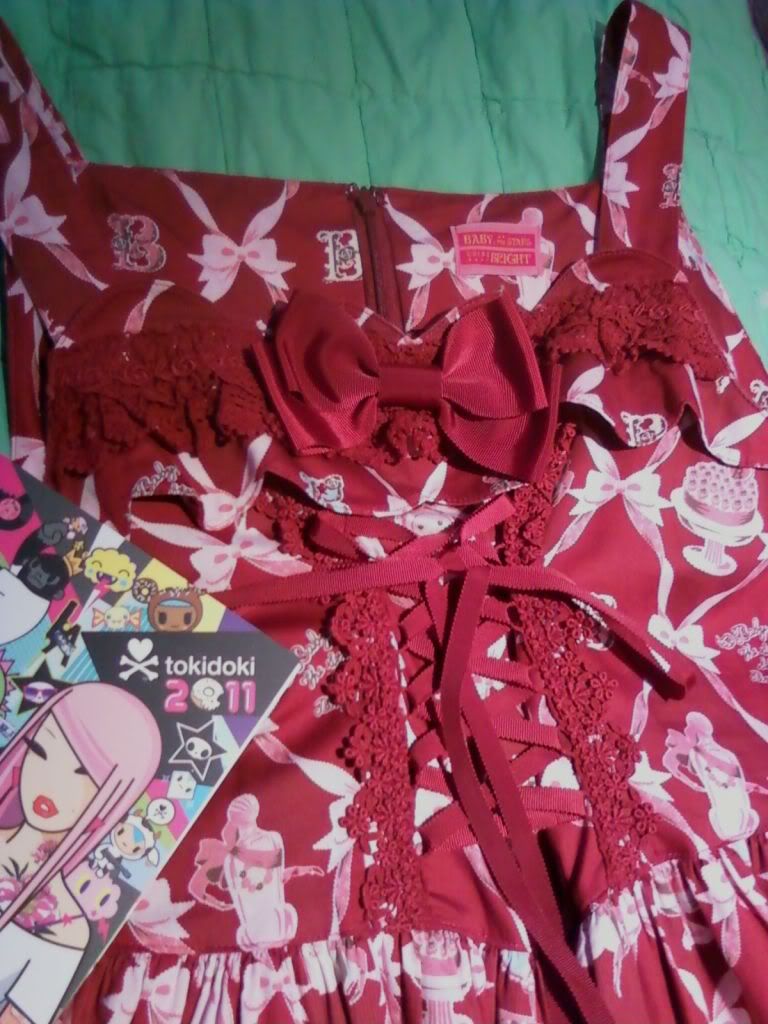 WTB


Midsummer Nights Dream JSK II

Any color. Please only the II version. I don't like the style of the I version and I don't think it fits me. If you would like to partial trade with the above dress please let me know :)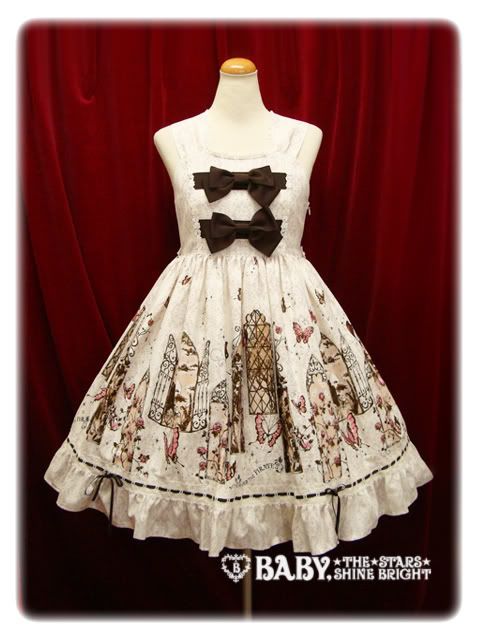 You are of course welcome to ask questions. I generally check LJ twice a day. Thank you for your patience!